In Jail
Member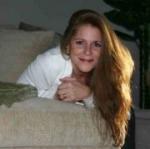 Join Date: Feb 2009
Location: Earth
Posts: 1,249
Katie, TOUGH LOVE is exactly what your son needs, and by not bailing him out, it's exactly what he's getting. I know it's tough, but I think it's tougher on us, then on our kids. Sitting in jail might be the best medicine for him yet. He might come out clean, and hopefully a changed man.
| | |
| --- | --- |
| The Following 2 Users Say Thank You to Angelic17 For This Useful Post: | |
Member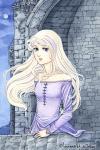 Join Date: Jun 2007
Location: My House
Posts: 1,122
Katie, I too agree that you definitely did the right thing. Cece is right that sometimes lawyers don't act in their client's best interest, whether intentionally or otherwise. My husband sees that kind of thing go on in court on occasion.
Regardless of what the lawyer's motives were, you stayed grounded and stuck to your decision. One day your son will realize that he's getting just what he needs, if he doesn't see that already.
Great work!

| | |
| --- | --- |
| The Following 3 Users Say Thank You to ladyamalthea For This Useful Post: | |
Katie, the first time my son was in jail, he made a zillion promises...he was really ready for rehab, he said, and he knew he had to clean up...he would probably be killed in jail, he said, because an old dealer was there too...he would do every single thing I asked if only he could come live at home one more time...blah blah blah.

His lawyer played the guilt card on me, asking me to post bail because what kind of mother would leave her son in jail...blah blah blah.

Katie, my son's promises were good for less than an hour. All I did was set him free to use again.

That was the last time, the only time, I interfered with his consequences. I'm not sure how that worked for him but for me, it brought peace, knowing that from now on the right thing to do was nothing, just take care of myself and let him live out his consequences.

Big hugs, I know the pain you feel.
Member
Join Date: Sep 2006
Location: ontario, canada
Posts: 540
Intersesting Ann AS called yesterday, a zillion promises. Wants to go in to a long term rehab ( now he wants to go after he left one last September). Also there is a guy in there he knew from the streets that wants to kill him. Blah, Blah, Blah. Its funny this time I don't believe a word he says. He is up for another bail hearing Tuesday quickly he says " gotta get off the phone Im counting on you mom to show up" then he hangs up the phone. I wont be there to pick-up his pieces. He has no lawyer and there is a 2 week waiting list until they can appoint him legal aid. The guy that phoned me with the guilt trip was only a duty council. Generally I would have felt sorry for him, but I am really peaved with him. Maybe that is a good thing. He has asked us to visit him. Im not going to right now because it will be tears and begging me. Emotionally I just cant deal with it. No drugs, booze or cigarettes he will be climbing the walls.
This is a reality check for him, if he wants to continue his life using drugs then this is where he will spend his life if he doesnt end up dead. He even has had friends overdose and it still wasnt a wake up call. Sorry for ranting just really fed up with him.

for the first time in years I have gone to bed and left my purse on the kitchen table, and not worried if my front door is locked.
katie44, i just wanted to say i read this whole thread and well reality is you are sooooo right in everything you are doing....... does that help the pain and hurt? nooo of course it doesnt...but if you were to keep bailing him out of his messes.... truth is you are right he will never get better...or want to get better...
i am a addicted for the last 11 years and boy oh boy have i put my kids boyfried and most of all brother threw living hell......
truth is... and i hate admitting it...but truth is that as long as i never had to really really 100% face what i had done... head on......i would always keep running from it all ( and to me that means not getting better)
threw my 11 years i have used and misused and lied and stolen from everyone that ever loved and trusted me..... and never really cared well i was in active use... OF COURSE I DID CARE...BUT WHEN IN ACTIVE USE WE MAKE OURSELFS REALLY BELIEVE WE ARE THE VICTIMS..... it is sooo sick and i hate myself for all i have ever done....... i now am ready to fight for my life and i do understand that i might never have some of them people back in my life....EVER
and that is something i am going to have to learn to live with and no that it is cause of the choices i made....
that is the hardest thing for me cause i hate the fact that i have hurt and used anyone that ever cared for me...
but truth is that inless we want our lifes to be different.... there is nothing anyone can ever do for us to make us better...... its sad and sick...but we need to want it for us....
i tryed for my kids cause omg do i love my kids..... but as sick as this is.... it didt work....cause i was not really ready down in my soul.... i am today ..... i am only sorry it took 11 years
cause them are a long 11 years i will never get back and like i said i might never get alot of important people back....
but rather i do or i dont... i am praparing for that and will not let it stop me...casue now its life that i want more then anything..... and if i dont stop i will lose my life.... i know this is it for me... i am ready to fight for me now..... i was only getting on to say that you are right and that the things he is saying to you right now is for you to just get him out of his messes right now..... and i think you are a very strong person and am sooo doing the right thing for him and for you......i wanted to thank you... cause it helps me even more so then i already do...see what the other side feels and goes threw....
i have been clean sense the 21st and have been fighting... and doing everything i can to get into a treatment.... cause i no it is what i need...no it is not the answeres to everything... but i feel its the 1st step for me... in what i no will be a life time of fighting everyday to be all i can be.... i need a long term treatment... i am going to a year or more program... cause i no the 1st step for me is learning who i am and learning how to change and deal with ALOT AND I MEAN ALOT OF ISSUES that i feel made me what i am today.....i no that is just the 1st step of many many... i also no 100% in my hear and soul i am 200% ready am going to fight this with everything i got and when i dont feel like i have anymore i will pray for more strenth from god...but one way or another i am not letting this addiction win anymore... it got enough from me... now its time i get in the driver seat and take control....
again sorry for going on and on and on
there is so much i could still go on and on
but i just wanted to thank you cause your post are what i needed to read today.... thanks
and i wish you all the best... and i will pray for your son that he will one day wake up and have had enough and want different......i am sure he is a good person in his heart and would love to be different for the people he loves
good luck and again thanks
Jen
sorry i forgot to add that i have 3 appts this past week... trying everything i can to get into treatment... well friday i got a call and looks like it is going to be this week i am put in to a year program... i will find out when monday.... i cant wait and am soo ready now
| | |
| --- | --- |
| The Following 4 Users Say Thank You to cissybug For This Useful Post: | |
Member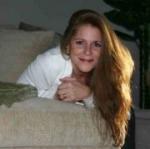 Join Date: Feb 2009
Location: Earth
Posts: 1,249
Katie, every single one of us mom's have heard the same line from our children. And the funny thing is that when they are saying it, I really think they mean it. The problem is that they are addicts, and the pull to use is so much stronger than the desire to do the work it takes to stay clean. My son went cold turkey off of drugs and cigarettes. And he says, he will never forget the suffering. I know how you feel. It's awful what the mothers go through. I truly believe we suffer more than our addict children, at least until we let go. I finally got strong and let go. I was tired of being dragged. If it were up to us, our children would be successful, clean, healthy and strong. But, it's not up to us. It's up to them. I'm sorry that you have an addict for a son. It's the most painful thing I have ever experienced in my life. I will always love my son, but he cannot dump his problems and grief on me any longer. It's his life, his choice.
| | |
| --- | --- |
| The Following User Says Thank You to Angelic17 For This Useful Post: | |
(((Katie))) Keep that perspective going...It is really hard to hear the begging and pleading and promises and I think your decision not to see it in person is a healthy one. As Ann said, helping him avoid facing the consequences just helps him find a way to avoid reality and go back to using.

((((Jen))) Good for you! Prayers that the opportunity you seek is right around the corner. You sound strong in your desire to change...an excellent first step!
| | |
| --- | --- |
| The Following 3 Users Say Thank You to greeteachday For This Useful Post: | |
| | |
| --- | --- |
| The Following 2 Users Say Thank You to cissybug For This Useful Post: | |
Katie,
I was right were you are exactly a year ago. The only difference was I am in PA and my son is in CA (he went out there for long term care and stayed). I have been through it all the lies, the stealing, the broken promises. I always tried to keep him from hitting bottom. I kept telling him you will end up in jail or dead. But I have learned like so many have said we can't fix this only they can. We have sent him to several rehabs and spent all of our savings. I do not regret that for one minute because even though he relapsed I do believe that he learned something each time. Long story short he was arrested last July for burglary. We bailed him out because our son did not "belong" there, he needed rehab. He never checked in and got arrested again for shoplifting, he had a friend bail him out. We knew he needed to be in jail to keep himself safe so we had his lawyer (which we were paying for) to ask the judge to put him in until his hearing. It was hard to do but I could sleep at night knowing he was safe. He sat in jail for 2 1/2 months (called crying for the first few weeks). He was placed in a year long drug rehab residential facility. He has now been clean a year and is doing well. (I don't often say that because I don't want to jinx anything). He continues to live in their long term housing and pays his own rent and bills. Jail was the best thing that could have happened to him. He was not getting the message before. I pray he continues to do well. I have made it clear over and over that we will not be there if he ends up in jail again, we have done everything we could to help it is now in his hands. My prayers are with you both. Have faith this could be just what he needs.
| | |
| --- | --- |
| The Following 2 Users Say Thank You to cherrie1 For This Useful Post: | |
Member

Join Date: Dec 2007
Location: The Jungle
Posts: 5,435
katie
You are taking care of you. That is so good. It is amazing how they can pull us back into their drama with the tears and promises and pleading and on and on....ad nauseum.....but you're holding in there and letting him realize that he is responsible for where he is right now. And it's up to him to change his circumstances. As I write this, I'm writing it for myself as much as I'm writing it for you. I, too, have to continually remind myself that I am not responsible for my AS's consequences. He is.
gentle hugs for remaining true to yourself
| | |
| --- | --- |
| The Following User Says Thank You to Kindeyes For This Useful Post: | |
Member
Join Date: Sep 2006
Location: ontario, canada
Posts: 540
I know the best place for AS is in jail. Received a call from the lawyer today, another 3 fraud charges on top of the 6 he is facing plus 3 breaches. Even if he has someone to bail him out it wouldnt happen at this point with the new charges. The crown is asking 18 months for him. I know he is safe and clean. I know he has to face the consequences for what he has done. Just not a good day, I feel horrible. I feel like climbing under the bed sheets and staying in bed.
(((Katie)))
Intellectually, you know he is better off where he is. But I too have had the emotional side of me want to hide under the sheets and just block it all out.

I find a good hard sobbing cry is sometimes in order.

None of this is what we had planned for our children. But I tell myself often that my AS may just be meant to take a crooked path to where he is supposed to be.

Don't be afraid to reach out for help yourself. Talk to your docctor if these feelings persist. I learned a good while ago that there is sometimes a short distance between where I am at and the big black hole.

(((Hugs)))
| | |
| --- | --- |
| The Following User Says Thank You to cece1960 For This Useful Post: | |
Currently Active Users Viewing this Thread: 1
(0 members and 1 guests)

Posting Rules
You may not post new threads
You may not post replies
You may not post attachments
You may not edit your posts
---
HTML code is Off
---