Do his lies make me a liar too?
Member
Join Date: May 2011
Location: NH, USA
Posts: 24
Do his lies make me a liar too?
---
I am practically in tears because I typed out my whole story here and I think it took so long I was logged out when I tried to post it. Deep breaths.

I will post the whole story again when I have time, but the essence is that my husband of just over a year (2nd marriages, both of us) is an alcoholic. He has recently been caught/confessed to me that he has been drinking in secret.

I have known of his struggles with alcohol, and we have gone through periods of him quitting and other times when he would claim he could drink moderately. I myself can take it or leave it - I think it is festive to have a drink when out with friends, but rarely drink at home and truly could (and may) give it up any time.

I am crushed and devastated by the extent of the lies. I am worried that if the depth of his problem is revealed, he will lose his job (this would be the second one lost to alcohol use -- though the first time, it was chalked up to a bad divorce, distraction, etc). I worry we will lose our house if he is not working, and that his ex-wife will petition for custody of his kids, who I love, and who are with us 1/2 the time.

I feel isolated. I have told no one about his drinking. None of our friends suspect a thing, at least as far as I know. I think my parents would be judgmental.

He needs help, but will not go to re-hab as there is no way to explain it to work. I know that there are laws protecting him, but as a practical matter he would certainly lose his job.

I found this place and was so happy to see I'm not actually alone.


Kitty.

Welcome to the forum.
You
aren't
alone - I had that same reaction.
Alcoholism tends to isolate those close to the alcoholic, because we feel this need to keep the "secret," so we start to do everything on our own, and then start to do the alcoholic's things as well.
You didn't know his lies, so no, you're not a liar, too.
You aren't forcing him to drink, so you're not causing the alcoholism, either.
Both the lies and the drinking are his decisions, and have nothing to do with you.
The three C's:
You didn't
CAUSE
it.
You can't
CONTROL
it.
You can't
CURE
it.
This is something that he needs to do on his own.
Meanwhile, there are things you can do to help you, and potentially help him by example. Just like there's AA (Alcoholics Anonymous) for alcoholics, there's Al-Anon for those who have been affected by someone else's drinking.
I suggest you attend at least six, some different, and at least some "Newcomer Meetings," to decide if it helps. Each meeting is different, and you may feel you belong better in one meeting than in another.
How to find a meeting in the US/Canada/Puerto Rico
As much as it helps to have the forum, and break the loneliness barrier, there's also no substitute for talking to real people, face to face.
Do not worry, this program is also anonymous, nobody is allowed to talk about what happens inside the meetings when they come out of the meeting. You don't have to talk if you don't want to - you don't even have to give them your real first name. And if you meet someone there you know... they're there for the same reason, there's no judgment in the rooms.

I'm glad you found us.
Welcome.

I second StarCat's statement that you aren't alone... I too felt very alone and isolated for a long time bc I told no one and no one suspected (or so I thought) a thing.

When I began to talk to people (just my best friend and mom but the difference that made was huge) and accept that it was okay to admit that my H was an alcoholic and it wasn't a dirty secret I had to hide, it helped me feel infinitely LESS alone...

It does sound like your H needs help, but he's going to have to be the one to decide to get help and choose to help himself. I found and still struggle at times to fully accept this. It's so counter intuitive to accept that offering help, suggestions, tough love etc... is not useful for someone with alcoholism. They have to get to the 'I can't live like this anymore' point on their own.

The absolute best thing you can do is focus on you. Find things that bring you joy, go to therapy if you have access to it, go to al anon, spend time doing things you enjoy etc...

And again, like Starcat, I completely agree that you aren't responsible for his lies anymore than you are responsible for his drinking. His behaviors/actions are his. That's it.
| | |
| --- | --- |
| The Following User Says Thank You to wanttobehealthy For This Useful Post: | |
Has he thought about going to AA meetings and starting there? If he isn't willing to then he probably isn't really ready to stop.
Al-anon is a great suggestion. It is hard but his seeking recovery is his journey. You focus on yourself

I'm sorry for you. I know what lies ahead, having lived it for the last 20+ years.

I am a broken record with my approach.

Leave. The sooner the better. You can't fix them. They become very expensive and not very good domestic help or maintenance men. In 20 years you will have next to nothing in savings. But you will have a plenty of emotional scars to deal with.

I would not wish living with an alcoholic on anyone. Well, except that arsewhole boss I had a couple years go.

Really. Read up on here how many have had success with rehab. The numbers are terrible. It rarely works. Run, and run fast. Before you are in so deep you can't run. And before you have kids.
Member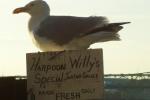 Join Date: Nov 2009
Location: carolina girl
Posts: 578
I have to say first, welcome to SR, we're glad you found us.

I have also had experience with losing posts... I discovered it was my God's way of telling me that the elaboration wasn't necessary. We already get it, in a nutshell, what's going on, how things are with you, and the situation you are in. Many of us have been there. So even with a few short paragraphs, many of us are already shaking our heads up and down, saying, "been there, done that". We understand, even without the whole story. You'll be surprised at how similar most of our stories are... minor details are different, but we have all been in the same boat at one time or another. We have believed the phrases, "i can control it" and "it will never happen again" and "it wasn't my fault". We have hidden the truths from our friends and family, we have been let down and put in bad situations by the alcoholics in our lives.
If he doesn't want help, there is nothing you can do about it. He is a big boy, and can and WILL make his own decisions, regardless of what others think or say, and regardless of what it does to his life, or yours. It's just part of the disease. It's just cuz.
I also suggest Alanon. It helped me so much, talking with others face to face made all the difference in the world. In the meantime, read the stickies at the top of the friends and family forum to learn more about the disease, the way things work around here, and more valuable information to help you prepare for the battle you have ahead of you. No matter what you decide to do, it will not be easy, but we are here for you always.

Welcome to SR! I am new here, too, but I love this community already. I have not always heard what I wanted to hear in response to what I posted, but I heard what I needed to and made my own decisions.

The whole typing everything out and then having it deleted thing happened to me the first time I posted, too. I wanted to smash my computer.

I stayed with my ex for 7 years. As far as I know, he is in denial and completely unwilling to seek help to this day. For years, I defended him until I was blue in the face. I stayed away from friends and family because they could tell something was wrong, and I didn't want them to think negatively about the man I was so devoted to. Eventually, though, it all came out, and telling people my story has helped tremendously. This isn't something you should try to bear on your own. I wouldn't advise lying on behalf of your husband, and make it clear to him that you won't. It's easy to get caught in the web of deception addicts have a tendency to spin. Don't let him distort YOUR reality.
Member
Join Date: Feb 2011
Location: Harrisburg, PA
Posts: 46
It seems really hard at first to admit someone you love is an alcoholic. Attending alanon really helped me with that. I am still new, but they say right to the new comers that alcoholism is a disease, not a moral issue. You wouldn't be embarassed to tell your family if he had cancer, and it is as uncontrollable as that.

I am feeling terrible too, with the emotional roller coaster I am living on. My heart is with you, definitely try alanon and read on SR. You will realize you are not alone. And once you understand better what it is he is suffering from you won't see it as an embarassment or something you need to feel shame for.

Hugs.
| | |
| --- | --- |
| The Following User Says Thank You to Shirt423 For This Useful Post: | |
Guest
Join Date: Apr 2011
Location: henderson nevada
Posts: 5
living with the alcoholic liar..
---
my husband is openly drinking again after five years of sobriety...and I have chosen to ignore it, and work the step that I have no control over the situation. So far, I'm managing, and it is not as hard as I thought it would be...I have also discovered that he is a terrific liar...worse than I thought...corresponding with people on sex websites...both gay and straight. Looking for dates. I don't even care about that part, but one of his websites was "stuck" on the homepage of my P.C. I had to approach him about it, and of course, he said he had no idea how it had gotten there. I really want to get a divorce, and I would like him to move out of our apartment, but I start feeling sorry for him, because he is 53, and on social security disability. He was supposed to be moving out a few weeks ago, but was deliberately stalling. I can't move, because I just signed a new lease for a year. I'm trying not to hate his guts, but he insults my intelligence with his pathetic lies and denials. It's inevitable that we will not be together by the end of the year...I plan on getting him out of my life once and for all. Just don't know exactly when. At the end of the month he has to see the heart doctor, and he says he is having his last hurrah with the booze, because he already knows that his liver is starting to show signs of deterioration. Even if he gets sober, it still doesn't change the fact that he is looking for sexual encounters with other people...and I feel so betrayed and insulted, that I looked after him all these years, and this is what I get in the end. I feel strangely inferior at times...as if who was I to think I would deserve any other treatment. in the final analysis. I know I don't love him the way I did before...it's more of a pity thing, and also strangely hard to let go of. If he died tomorrow, I would feel some sadness, but mostly relief. If one of my dogs died I would feel far more of a loss.
Member
Join Date: May 2011
Location: NH, USA
Posts: 24
Thank you for the replies
---
Thank you all for your insight.

My H is actually fairly self-aware. He has attended AA in the past, and I believe will be doing so again. He's at one week without drinking today. I'm skeptical, as we've been around this particular block before.

He seems to know he needs help. For the first time, he confessed to people beyond me that he has a problem; his father, who has been sober now for about 25 years, and one of his oldest friends. We stayed fairly isolated over the weekend, partly due to both of us not wanting to face any social situations with how new this is.

I know I cannot control his recovery. I have tried that in the past. I also know I don't cause him to drink. I still have not wrapped my mind around the idea that he can love me and not quit; I feel like if he loved me enough, he could do this.

As for leaving, it is (as it is for most people I suppose) complicated. We own a house - or, better put, HE owns a house. I have a son from a prior marriage and he has 2 children, all 3 of whom are under 10 and live with us much of the time. Financially the recession has taken a toll, though we are making it and things seem to be getting better. There is enough to support this household, but not another.

And I love him with all of my heart. I can see hating him if this does not stop, but right now, I love him. I have hope and I'm trying to have faith in him. I am a reader and researcher by nature, and so I know that the statistics are bad.

One of my good friends is going through something similar. I have hinted to her that I understand, but not gone into the depth of it. I'm going to reach out to her this week.

And beyond that, put one foot in front of the other and try to think about other things once in a while.

Thank you all so much for the kind words.

Kitty
Welcome to the SR family!
You will find support and information here. We understand living with addiction/alcoholism. You are not alone!
I recommend reading in the sticky (permanent) posts at the top of the forum pages. Some of our stories are there. I am always finding jewels of wisdom in reading those posts.
Addiction is different than quitting an annoying habit. You can stop cursing in front of your loved ones by using different words. It is a matter of thinking before you speak. That is one way to break an annoying habit.
Alcohol addiction is more than an annoying habit. It is a chemical dependency that effects every cell in the body. Alcohol is one of the few substances that can pass the blood/brain barrier. Every cell in the body becomes addicted to alcohol. It may interest you to learn more about alcoholism by reading "Under the Influence".
Here is a link to a sticky post that contains excerpts from the book "under the influence":
http://www.soberrecovery.com/forums/...influence.html
This is another link that contains steps that have helped me (and others here) as we live with a loved ones addiction:
http://www.soberrecovery.com/forums/...l-problem.html
| | |
| --- | --- |
| The Following User Says Thank You to Pelican For This Useful Post: | |
Currently Active Users Viewing this Thread: 1
(0 members and 1 guests)

Posting Rules
You may not post new threads
You may not post replies
You may not post attachments
You may not edit your posts
---
HTML code is Off
---