I could find out, but I don't want to
Originally Posted by
Learn2Live

Hi KP. Don't go to his FB page, you'll just open up old wounds. Keep doing what you were doing. Of course you have feelings for him; of course you care about him; this may just be an indication that you are bored or restless and need to focus on something new; your brain is going back to old habits, old topics, that's all. Chin up, go look at a new shiny bike or plan a cross-country trip or something.
Someone earlier told me to defriend him on fb. I did that long ago. I can still see his wall posts if I want to though since they're set to public. And I won't go to his fb page (which was what my post was about). I haven't for a really long time, and I won't.
I've been so busy, that I don't think it's a sign of me being bored or restless. I laughed when I read that because, honestly, I think it's a sign that I'm hormonal cause it's that time of the month (TMI - I know). I'm all emotional this week and feeling wimpy. I also have a few super scary doc appointments coming up (and a little hospital time to look forward too) so I guess I'm feeling extra wimpy.
Thanks for the words of encouragement. And yes, what you said is pretty much what I'm going through.
Member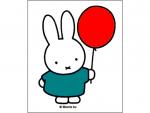 Join Date: May 2006
Location: UK
Posts: 1,149
Hi KP, again, not saying you are co-dependent (I don't use the term) or that iwhat you are doing thinking and feeling isn't entirely normal.
BTW I can turn off worry about a person, not stuff it, just reason myself out of it, the more I practice the more like a tap it becomes. My concern and love for them is unaffected.
Perhaps this is to do with the work I do surrounding my anxiety disorder, I have to be able to recognise worry and anxiety as internally generated activities and under my control, otherwise they escalate to dangerous proportions.
I think there is a big difference between feeling concern about someone in a situation (in a war, your child's first day at school etc) and actively worrying about them: repeatedly thinking about them, talking about them, wondering what you should do, should you find out should you not, these are all activities rather than feelings, they are often activities that people do in order to deal with concern and again are entirely normal and natural, I'm not saying you are otherwise.
I'm not explaining this well so I'm going to stop.
Serenity prayer

I have done my fair share of worrying, and then some, over my family, my health, friends, country, and the A's in my life......and finally worked out that it didn't do a thing for the object of my worry. It just stressed me out, gave me angina, headaches, wrinkles and grey hairs.

I care deeply, love a lot, but hand worries over to God....He made them, He can fix them.

At times there are folks here on F & F, who are in danger or scared stiff of someone, and I care a great deal for them and their safety, but my worrying all night will not help them, just upset me. I think of and care for many in SR, and I hand them to God, and keep on praying, because I can do nothing else....I am not able to save someone from attack in Atlanta, New Jersey, Mexico City, London, or Sydney because I am in North Queensland.....I have to hope and pray they called 999 and got help.

I do not worry over RABF as I used to...is he drinking, will he turn up at my place, will he do this or that....Yeesh what a waste of time and energy for me.

Last time he drank, he did come to my place, and I asked him to leave...he didn't...so I called police and they removed him. I went to bed and slept, after praying and unplugging phone.

Time before when he did that, I had been awake worried and imagining all sorts of things, spent hours asking him to leave and got no darn sleep.

Caring about and loving people isn't co-dependent, and worrying about kids and loved ones at times, is perfectly normal....ask any mum or granny.
It is when worry becomes obsessive, constant checking up on, spending YOUR life being immersed in someone elses totally, that I would call it co-dependent.

When you can't tell where their life ends and yours begins, and there is little to no space between....where every conversation revolves around that other person....that is my idea of co-dependent.

God bless

---
Hi KP!!
Yes I thought you were going to pick up the phone! glad you didn't.
I get concern but when there is love there is trust. For instance my sis is in Bangkok at the moment and I know the situation over there is not very peaceful. But I know she is smart and can take care of herself.
About visualizations-those are to understand we don't even have power over our own life. There is a similar one where you imagine going to your own funeral-let me see if I can bump that thread as its better explained- its a way to be humble and know there is a HP in charge... that's all..
Got to get ready for work! for me FB is such a huge trigger. It makes me wonder about how others live their life something I am tired of doing so I no longer use it!
I don't use the codie term much either.... I find healthier for me to think it is a toxic tendency I need to improve... but I am more than that!!
Stay NC

!! hugs

Hi again everyone. Again, thanks again for all the thoughtful responses. I guess I gave the impression that I was going to act on the feeling of missing him or worrying about him (both emotions that I feel are healthy and normal for me to have right now). But that's all it was, emotions.
I'll continue to miss him and worry about him at times. I don't believe there is any harm in going through my natural emotions naturally. I'm not going to obsess about trying to control my natural emotions because I'm confident that I've learned enough about how to manage my responses to them (therapy, life experience, SR) to keep myself on the sunny road of recovery.
Looking forward to a better week. Hope you guys have a great Monday.

| | |
| --- | --- |
| The Following User Says Thank You to Jadmack25 For This Useful Post: | |
Sometimes it really is hard to distinguish between just a venting/contemplating post vs. one that is indicative of one's ongoing recovery on here.

Just like we all vent usually negative things to are friends, its not an exhaustive example of the whole story, usually.

SR is great for keeping everyone in check. But yes, I 100% agree that sometimes (and not just on here) the codependency thing goes too far.
i personally don't believe as being "codependent" I am defective or "sick".
Maladaptive and out of whack? Sure. But who wouldn't be in the same circumstances. For me, its very hard for me to let ALOT OF THINGS go....its part of my personality. However, this is one of those qualities of mine that can swing into less of a positive thing - like most other personalities have.

Again, perhaps I sound foolish because I never lived with an alcoholic, and I haven't had years of experience with it all, but IDK...I think its possible to miss someone and want to see how they are doing FROM A HEALTHY PLACE and not be "relapsing."

However, Do I think enough time has passed that makes it worth "checking"? No.

I much prefer positive perspectives...."the power of a positive no" than the whole I'm codependent you can never care for a sick person b.c x,y and z will happen EVERY SINGLE TIME. There a predictable patterns and yes KP keep focusing on you....but I always believe in the gray areas. Which may be what gets me into trouble. Always flexible and on the fence. LOL.

Either way, we are all here for you and looking out for you. In our own ways. Just wait. Maybe your HP will provide an opportunity to find out. I used to be so concerned that I'd go to psychics just dyyying to know if he'd ever get help (so embarrassing, and ashamed to admit lol gawd). Now, I really don't want to know. I would much rather let life unfold and trust what's inside me to guide me. What one person says is not gospel. Everyone brings their crap and experiences to the table. Recovery is an individual process. Trust yourself.

Almost everyone told me not to respond AT ALL when xabf initiated contact. And I did. ON MY OWN TERMS and when I was ready. I believed it helped me become more at peace with the situation and I am so glad I took a chance and did. I wasn't taking the guy back just taking the opportunity to express something i needed to. I would just wait. Trust yourself. Only you know when you've gone too far. And I've found that a lot of times its only when you feel good about what you're doing so do other people. So just hang in there and do what makes you feel good. And i know you know the difference between that "fix" and an honest, detached action or whatever.

Slippery slope, I know. Be careful. If he was getting help, he'd prolly tell you. So just figure out where you're at, like everyone else asked you.
| | |
| --- | --- |
| The Following 2 Users Say Thank You to MaryGoRound For This Useful Post: | |
Thanks Mary! So I wrote another post about how a drunk guy assaulted my poor car last night. I've been dealing with it today, getting it all fixed and stuff. The weird thing is that I felt more sorry for the drunk guy than mad at him. I was mad at the jerks who brought him to the condo, but not at him. I learned today that this drunken fellow had been sober for years and last night was his relapse. He's paying for all the damage he did to my car.
It's very interesting to me that this situation happened to me (my car really, out of all the ones in the parking lot)...during this time. Coincidence?
Member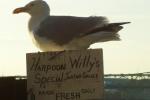 Join Date: Nov 2009
Location: carolina girl
Posts: 578
I have to say, that when I first started my recovery, every single emotion that I experienced was under a microscope. I was constantly investigating why I was feeling things, whether it was right or wrong, okay or not okay for me to feel the emotions, etc. I was over analyzing every single thing that I was feeling. It took me a while to not be so hard on myself, and to understand that feeling things is okay, learning to control how long we feel certain things, and how we react when we are feeling them, that is the key to recovery.
I worry about my loved ones all the time. Is my grandmother getting enough excersize? Is my sister working too hard? Is my dog happy?
I don't let these emotions ruin my day of course. I acknowledge what I am feeling, look inside myself to see why I am feeling those emotions, and then contact those people and remind them that I love them. That's all I do. I don't think that is codie behavior. I think that is love.
Keep pedaling, keep pedaling

| | |
| --- | --- |
| The Following User Says Thank You to kittykitty For This Useful Post: | |
I agree. Its what you do about that emotion I think that matters. And the overall intensity of it...

I've found so much peace in the buddhist way of life ----> acknowledging feelings and they usually disappear. Funny.
| | |
| --- | --- |
| The Following 2 Users Say Thank You to MaryGoRound For This Useful Post: | |
Currently Active Users Viewing this Thread: 1
(0 members and 1 guests)

Posting Rules
You may not post new threads
You may not post replies
You may not post attachments
You may not edit your posts
---
HTML code is Off
---