I Am Dying inside, nowhere to turn
Member
Join Date: Nov 2006
Location: Oldfort, Tn
Posts: 15
How do I get myself to that point? It terrifies me the thought of prison. All the horror stories, and mind you my AS is a scrawny little thing..I fear death in prison,stabbings, etc...but I cannot do this anymore..I really can't. As it is we got Thursday to Vanderbilt, liver specialist for my husband and that weighs heavy on my mind also..So much for me to fear about and a mother and sister in another state I am trying to get to because they are both real bad off and because of him I can't do anything..I am so sick of in and out all night long..I feel I need someone to step in and make that call for me..I am weak, so weak. It has stressed me so much to the point I have to be on medication for it..I feel if I kick him to the streets which have done, he just comes right back crying his eyes out he has no where to stay and I cave..What is wrong with me? Something is wrong with me? None of my other 3 boys disrespect me like this and cannot stand to be around him either. My husband has not spoke to him in over 6 months. I am just so lost and so very alone..knowing what everyone is telling me to do, my mother in law telling me to get him out that he is killing her son from stress and his disease he has, which is stage 4 cirrhosis, non alchohol..Sometimes I just want to take the easy way out so I don't have to make this call ya know..Cause if I weren't here then he would not be here, no way, my husband would not allow it.I am the only reason he walks in this door cause he can get over on me..So sorry, I know you all are trying to get thru to me but GOD it is so hard..Where did my son go? THis is not him..I am so scared...
The sun still shines
Join Date: Mar 2010
Posts: 472
I understand your sense of helplessness. Your son understands it too and he is using you so he can continue his addiction.

We have to reach rock bottom too before we do what we have to save ourselves. It sounds to me as if you are getting there fast. If your son is anything like mine, he will play on your guilt. You weren't a good mother, good parents support their children, how can you do this to your own son etc. etc. They know us well and know exactly what buttons to push.

How you get to the point where you do the right thing, is where you finally say ENOUGH! Enough of the abuse, enough of witnessing his self-destruction, enough of the manipulation and lies. Once you say that word and you realise you have a RIGHT to say it, it gets a whole lot easier.

Apart from the effect they have on you, it is the others too. For you it is the effect he has on your husband, for me it was the effect my AS had on my other son.

Your AS chose his path. He chooses to stay on it. You on the other hand can choose the path you want to walk. It only has to be with him if you say so. You can choose at any point to stop the devastating effect your AS has on you all.

I walked around feeling like I was a victim of my situation, until I realised I was not. I was only the victim of my own choices. It still wasn't easy initially, but it really gets better.

You will find so much support here, you will never feel alone in your choices again.
Hi Debysu46, if I get this wrong, please forgive me. I know you want your son to leave you alone now, but you don't know how to enforce it? I strongly suggest you see an agency that deals in domestic abuse. What resources do you have in your community which can come together to help you? Your doctor may know some, or even the local Al-Anon people.
When you are thinking of ending it all it's time to urgently get help. What about your 3 other sons? Can they help you get a restraining order against your son? So that if he comes to your house crying you can call the police because he is breaking the order.
There is a way out of this, but you are beyond handling it on your own now. Please reach out for help.
Come back and tell us what help is available in your area.
I'm so sorry for the pain you are going through. My 22 year old son is an alcoholic- recovering at the moment.

If I read correctly, he is doing drugs in your house and you could call his probation officer and turn him in? If I were you, that's EXACTLY what I would do. What you are doing now is not helping him. Keep reading here and posting, you'll gain strength.

Look at jail as a chance for him to get sober and hit bottom.
Member

Join Date: May 2009
Location: Land of Cotton
Posts: 3,433
All of the above responses contain great wisdom. Please read them again and again!!

Would you allow any type of acquaintance in your home to treat you this way? What would you do if they did?

Meth is a seriously dangerous drug and no matter what, he would be FAR better off in prison than he is there where he continues to use. Every day that he continues, more damage is being done to his brain and his body. He is not showing ANY signs of seeking recovery any time soon and I believe the most loving thing you could do for him (and the rest of your family) is to report him to his probation officer. It might just save his life....and yours.

There is no good that is served if he takes you down with him.
Member

Join Date: Dec 2007
Location: The Jungle
Posts: 5,435
I've called the police on my son three times to have him removed from my property. Was it awful? Yes. But NO ONE, most specifically me, deserves to be afraid and disrespected in their own home.

I have also filed a restraining order against my son before. Again, was it hard? Yes. It was awful but necessary.

Would I be ok with my son facing charges....even felony charges....as a result of a phone call I made to the police to protect myself and my home? Absolutely.

Unconditional love DOES NOT mean that we accept inappropriate behavior unconditionally. In fact, doing so is actually training them that it's ok!! At some point, we stop being a victim and we become volunteers. By not standing up for ourselves, we become accomplices to the abuse. And that abuse (because that's what your son is doing....he is abusive) doesn't have to be physical. It can be emotional and psychological.....those are the weapons of an addict who is off the rails. And your son is flying way off the rails. My son did too.

I held my ground and it took me a long time to get to the point where I had the courage and wisdom to do it. It is HARD. I needed help. I got it in the rooms of Nar-Anon, Al-Anon and here on SR. I just needed to hear someone say "You are not a bad mother for protecting yourself and your home against your son's inappropriate behavior!" There is help if you are desperate enough to take action to get it.

You calling the police on him is NOT what would land him back in jail or prison for parole violation. HIS behavior is what will be the cause. He'll tell you otherwise but just because something comes out of his mouth does not make it true.

I would encourage you to do what you need to do to protect yourself, your husband and your household. You are currently jeopardizing every healthy relationship in your life for one unhealthy relationship. Is it worth it?

Meth is a scary drug. My son is a meth addict. I believe that standing up to him.....holding my ground to protect my serenity may have saved his life. I love him enough to let him feel the consequences of his use because it's the only way he was going to learn. My coddling, protecting and allowing bad behavior was killing him....and me. It was destroying MY relationships with everyone else I loved and who loved me. Once I realized that....I found the strength to do what needed to be done.

Currently, my son is in recovery. Today he is sober. But I lived through watching him go to jail multiple times, emergency surgery after being beaten (pistol whipped) and shot at, homeless, hungry, and cold. I came to terms with the fact that his disease could kill him....just like cancer can kill a four year old child. No mother should have to loose her child but the reality is that it happens every single day. How do those mothers live through watching their babies die? The only way I could come to terms with the possibility of my son dying was to face it. Feel it. And let go of it. I gave my problems, my fears and most importantly, my son, to God. I had to....for me....and for him.

I was at peace long before my son went into long term treatment. I had reached my bottom. I was sick and tired of being sick and tired. And I believe that as long as I was rescuing, protecting, and slipping a pillow under my son's butt, he would have stayed in active addiction and I would have eventually died from the sheer misery of the dynamic that I was actively participating in. (And I mean that quite literally).

We didn't Cause it, we can't Control it, we can't Cure it.....but we can certainly Contribute to it. I didn't want to do the fourth C anymore. And when you're ready, you don't have to either.

If you always do what you've always done....you will always get what you've always got.

gentle hugs
ke
The Following 14 Users Say Thank You to Kindeyes For This Useful Post:

cece1960

(04-16-2013),

chicory

(04-16-2013),

Faithlove

(04-21-2013),

HopefulmomtoD

(04-16-2013),

Ilovemysonjj

(04-16-2013),

JMFburns

(04-16-2013),

lizwig

(04-16-2013),

meadowsis

(04-16-2013),

neferkamichael

(04-16-2013),

PresentTense

(04-20-2013),

shinebright7

(04-16-2013),

TearsforSon

(04-16-2013),

tjp613

(04-16-2013),

Vale

(04-20-2013)
The Following 12 Users Say Thank You to Kindeyes For This Useful Post:

chicory

(04-16-2013),

Faithlove

(04-21-2013),

Hanna

(04-16-2013),

Ilovemysonjj

(04-16-2013),

lizwig

(04-16-2013),

meadowsis

(04-16-2013),

neferkamichael

(04-16-2013),

PresentTense

(04-20-2013),

TearsforSon

(04-16-2013),

tjp613

(04-16-2013),

Vale

(04-20-2013),

wicked

(04-20-2013)
Member
Join Date: Feb 2012
Location: Colorado
Posts: 88
debysu46, I have to ask, if he has been to jail, court, is on probation with the threat of long prison time over his head and he STILL isn't ready to quit, what is going to change?

My AB is currently in county jail, something I never thought would happen. I may or may not have played a bit of role in getting him there.

He was going no where good. He was stealing to fund his habit, I knew he had robbed a dealer at least once, he was skin and bones and looked horrible health wise, and he was essentially homeless. He was bad mouthing all rehab options saying they were a racket, he didn't need that, he wasn't ready to get clean and that was obvious. I thought he had hit bottom, but apparently not as he just kept using (heroin).

So I had to look hard at my choices. Could I sit back and watch him continue to spiral? What were his odds of death on the street? Overdose chances? If he was robbing dealers his time was going to get short real quick. He already had warrants out, he was definitely stealing so he was just setting himself up for more legal troubles (or worse).

Speaking of stealing, how could I sit back and let him continue to hurt other people? This wasn't just me and the family he was hurting, he was scamming strangers all over town. What if he hurt someone? What would I think about not stepping in when I had a chance? I didn't feel like I was to blame for his actions, they were his choices to own, BUT, I also knew that I could help stop it at least temporarily.

Really the ONLY negative on my list was if he found out I sent him to jail, he may be mad at me and never speak to me again. When compared to death, well, I could live with that.

So when I laid out all these positive and negatives on paper, the overwhelming choice was he was way better off in jail then on the streets. There are risks in jail/prison, but he was definitely much worse off with his current path.

By the way, he was about 135lbs MAYBE when he went to jail, and he has done just fine in jail (and gained 25lbs). I was petrified that him being small he would struggle. He gets teased a bit but he figured out the game and takes it in stride. He was hustling on the outside, he just switched it up and does the same thing in jail. But at least in jail he is sober and his odds of surviving this stage of his life went up a bit.

I am under no illusion that jail or prison will cure him, but at least he isn't on the streets for the moment hurting himself and others.

I cannot imagine what it would be like to be a parent in the position you are in, in the position he has put you in. I have a lot of health issues that are worsened by stress. My therapist has drilled me over and over, I have to put my needs first over his. Its been hard to shift my thinking, but in the end, you and your husband need to be considered first. She tells me all the time, "he would never quit using so you could be healthier, so why do you continue to put him first and sacrifice your wellbeing for him?".
Member
Join Date: Jan 2010
Posts: 948
I think what it requires for you to change is to realize that everything you are doing now is actually hurting him.

The evidence is all there. Changing is very difficult but once you do it things will begin to get better immediately.

Please stay with us, keep reading, keep learning and keep posting.

Praying for your strength.
Member
Join Date: Jan 2013
Location: Colorado
Posts: 577
Wow....thank you! All of you other mommas is why I come here everyday. When I have my moments of weakness stemming from the boundaries I've put in place I know you will all remind me of why the boundaries are so important in the first place. I didn't have to put them in place because my son was sweet and loving to me. I put them in place because, due to his addiction, I could no longer live with the daily doses of complete and utter chaos his lifestyle choices created in my life. I definitely reached my bottom. I said ENOUGH. ENOUGH enabling, enough making up of excuses, enough protecting, enough sympathy, enough empathy, enough BS. I recognized until HE is willing to say "ENOUGH" just once...that nothing will change. I have handed it all over to God. And, as I've said before....his higher power cannot step in to help if I am blocking the door way. I love my son completely.....but I will not love him to death. I thank you all again....for walking this path with me. Your wisdom and strength inspire me each and every day and if it wasn't for this site, and the al-anon and open AA meetings I attend ...I would still be caught up in the vicious cycle of trying to impose my will on my son. I am so sorry you are feeling so weakened by your son's addiction. Drag yourself up by the bootstraps, get angry if you have to, but RECLAIM YOUR LIFE....because you matter...and are needed and loved by everyone else around you. If you choose to surrender...his addiction selfishly gets to claim another soul. Big hug to you today.
1000 Post Club
Join Date: Dec 2010
Location: Midwest USA
Posts: 2,284
Even though your son may be "scrawney", prison would not be the worst thing for him. He's probably a "slick" talker & that can be even more important than physical size in jail/prison. Coming home with laptops & xbox with no job means he is probably up to no good.
| | |
| --- | --- |
| The Following 4 Users Say Thank You to Justfor1 For This Useful Post: | |
Member
Join Date: Nov 2006
Location: Oldfort, Tn
Posts: 15
I have just now got to all these responses and must say I am speechless and tears just don't want to stop..Never knew so many people could care or make one feel this feeling and never have even met. It's been a rough period since my last post..I haven't been able to get on here because of dr's and all that..I want to say Thank You to all of you. I need to pray for strength to do this..Today should of been the day, when my As came home and came in the house and was flipping completely out because he left his phone in the person's car who dropped him off. I calmly called his phone, and txt his phone. He just kept screaming for me to let him use my phone so he could find his phone. My other son who was asleep got up at that time. I just up and threw my phone as hard as I could at him and said have it. Then I went and cried, why why?
Then the screaming of course went into door kicking and how I have destroyed his life, nothing making any sense. Yet then when he gets someone on the phone he is all calm and talking normal. How can that be? Then my husband comes home and my AS hasn't said another word, actually sleeping for most part. I found out his PO came by while we were at Drs but she didn't come in or drug test him. I need to get past this fear of him going to prison. I cannot save him..I done all I can do. You all are so wonderful. Bless you all
Member

Join Date: May 2009
Location: Land of Cotton
Posts: 3,433
debysu - Living with an active meth addict can be dangerous and volatile. This is about more than just whether or not he goes to prison. This is about the safety and well-being of your family. PLEASE, at the very least, call the police when he is kicking, screaming, threatening, and "acting crazy". Get out of the house any way possible and call the police. Do not hesitate.
Member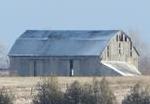 Join Date: Jul 2010
Posts: 13,130
Debysu,

I have dealt with my son doing that sort of thing-making life miserable for me, due to drinking. then talking nicely to everyone else. I feel he used me to take out his angers on. He wasn't happy, and I was safer, because I did not do anything when he did this, and he could safely "vent". But that got old, and he went homeless for a while, getting into even more trouble. I wish he had gone to prison for some reason, because he might have learned something from it. Instead, I let it ruin my life for too long.

I want to be happy. He did not care if I was, not when he was under the influence, anyway. So, why throw your life in front of the runaway train he is on? It wont stop him- just gives him a chance to blame others.

I know this is hard. But your other son is as important, if not more so, because he is suffering from choices your son is making.

Many people are in prison, and it can change people for the better. At least he could get sober/clean and do some thinking about what he is doing. He would see that it isn't your fault, it is his. and if they dont see things as their fault, why would they feel the need to change? denial probably wont work for him in prison.

I wish you the best. do what is best for your innocent son, yourself, and hubby, and your home. your life matters! your happiness matters. life is too short to go down with someone who chooses pain for his self and others.
honestly, he would probably do better without your involvement in his mess. and I say that in a very kind way, momma.

prayers and hugs
chicory
Currently Active Users Viewing this Thread: 1
(0 members and 1 guests)

Posting Rules
You may not post new threads
You may not post replies
You may not post attachments
You may not edit your posts
---
HTML code is Off
---