Sitting on the fence.
Sitting on the fence.
---
Some of you may have read my posts, and if you remember me... I think you would say a lot has changed. I hope that's a good thing. Anway to sum up my story...
I've been with my boyfriend for almost two years and he has only been clean from Oxy maybe a week and a half. I'm only 18. In my last post I was defending him and our relationship. That is so messed up :[ This isn't right. I don't feel right. I am so unhappy. I don't know what is going on with him. I haven't seen him in about 5 days, but we have talked a little and made plans. but once it is time to go through with our plans, i can't get ahold of him. He blames it on his phone not working.

I want to feel OKAY. I want to move on, but I don't know how. I don't want an addict in my life who is going to hurt me over and over and over again. Like he has. Help.
Member
Join Date: Apr 2007
Location: Seattle, WA
Posts: 3,335
Hi Kelle. I never saw your previous post. Welcome. Breaking up is hard to do... :-) Especially for people who are codependent. I went through a horrid breakup with an abusive boyfriend when I was 18. He threatened to kill himself. He threatened to kill me. Still, I didn't want to hurt him. I thought I could save him. I thought he would change. Then I realized he was just a jerk and I wasn't going to waste the best years of my waiting around for him to treat me like a human being instead of a doormat.

Thank God I put on my "big girl panties" and broke up with him otherwise I would have been miserable for ever or worse... Putting on "big girl panties" can be a challenge when we aren't used to standing up for ourselves. But we HAVE to stand up for ourselves, because if we don't, know one else will. It's part of growing up.

So, why don't you break up with him and get on with your life? I just ask you that to get at your fears. The only way we can move through our fears is to address them honestly and head on.

You realize that normally, if someone is unhappy in a relationship and figures out that it's not going to work out, they break up. So what's stopping you from taking care of yourself and making a wise choice for your future?
Member
Join Date: Dec 2009
Posts: 457
you need to move on you deserve better! btw, the old cell phone isnt working trick is a red flag,heard that one..
please break up,move on and take care of yourself, your young, you will find someone who will treat you right

| | |
| --- | --- |
| The Following User Says Thank You to tam For This Useful Post: | |
Member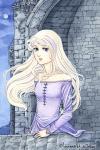 Join Date: Jun 2007
Location: My House
Posts: 1,122
Kelle,
Sounds like time to move on. You deserve so much better!
Some days I have to remind myself that nothing changes if nothing changes.

And there is nothing in the world wrong with saying, "you're not what I'm looking for right now. Please don't call me anymore."
Prolonging it will only make it hurt worse. Think about all the crap he's put you through and get angry enough to go through with it, if that's what it takes.
Ladyamalthea: Thank you. I am SO angry at him. Probably more angry than I have ever been at anyone, because of the hurt.

hello-kitty: It's hard for me because I AM a codependant. I feel like I NEED to fix him, or my life just won't be right. But i'm not fixing him... it's not working. Thank you for your words.

Tam: Thank you. Somewhere in me, I know that is true. I'm digging to find that I need to move on and someday i'll find someone better.
Member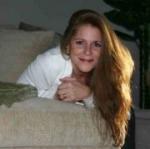 Join Date: Feb 2009
Location: Earth
Posts: 1,249
Kelle, Hello Honey, I read your previous post and you were defending him, and that's normal for a girl your age. It's hard to understand at your age, but when you get older, you get wiser. So, he stands you up, because his drugs and partying are so much more important to him, than you are. No matter what he says, his actions prove it.

You definitely deserve much better than him, and if I were your mom, I would do what ever I could to keep you away from him. If he is hurting you now, at the beginning of your relationship. I can't imagine what he will be doing a few years from now, when he is further along in his serious addiction. Do yourself a favor and go out and find yourself a nice young man, who is working, and going to school to make something of himself.

It hurts to break up sometimes, but it's better to do it now, than further on down the road. Be strong. You already know he's no good for you. You wouldn't have come here if he were a good boyfriend. This is the time of life where you should be happy and having a great time. He is an addict and your not. Move on, and you will find your own happiness. You will never find happiness through him, or any other man for that matter. You have to make your own. You cannot fix another person, or help an addict that doesn't want to be helped. He wants your money, so he can get high. That's his number one priority. The only person you can fix, is you. Keep posting Kelle and let us know how you are.

:ghug3
Member
Join Date: Dec 2005
Location: in my own world~
Posts: 1,237
kelle. Please take the time to read alot about addiction, recovery and relapses. Your so young hon. PLEASE try and step away from this type of lifestyle. This could go on for years with your young man and you'll be continually hurt, sad, confused and frustrated. Getting over the love you have for him right now may hurt alot but if you continue this relationship and his addiction eclulates believe me~~~~confide in someone you can trust and get on the other side of this fence. Take care of yourself and get out with your friends.....smiles, Bonnie
| | |
| --- | --- |
| The Following 2 Users Say Thank You to BBD For This Useful Post: | |
Member

Join Date: May 2009
Location: Land of Cotton
Posts: 3,433
Hi Kelle - glad you're posting!
You say you want to move on but don't know how. Yeah, that's the tough part, huh? It really just comes down to this: you stop all contact with him. Here on the board we call that "going no contact"..or even going NC! Having no contact accomplishes many things but the two big ones are these: 1) It lets him know you are serious about wanting to break up so that you are not sending mixed messages; and 2) even though it is painful, esp. not knowing what he's doing or feeling, it's the fastest and surest way to get through the pain of a breakup. I'm not saying it's EASY! Far from it!!! It's incredibly hard some days, but if you know that's what you want to do, you will be prepared beforehand and can plan accordingly. Just like when an addict is trying to get clean, they have a plan for what to do if they feel like they are going to relapse (call a sponsor, a friend, go to a funny movie, etc). They also stay away from people, places and things that might trigger a relapse -- get new friends, delete phone numbers of their using buddies, dealers, listen to different music, etc. You have to know going in that it's gonna be hard and then you be
ready
for any and all obstacles. KNOW that there are going to be weak moments when you want to call him. KNOW that you will not EVER pick up the phone when he calls or answer his emails, etc. Call a friend when you are feeling weak. Get yourself a journal and some snappy upbeat music. Join a gym! Read that book you've been putting off. Attend some al-anon meetings. Post on SR. If you do that it won't take that long before you realize that a whole 6 hours have passed and you haven't even given him a thought....then it's 8 hours...then it's 12...then it's a whole day!!! You will start to feel like YOU again and YOU WILL BE HAPPY.
That's how you break up and move on with your life. Take it from one who has done it wrong more times than I can count. The one time I did it right, it worked like a charm!!

Hon, you just are too young to be mixed up with an addict.

You need him like you need another hole drilled in your head.

His phone is working just fine, I'll bet it goes ringy dingy when he calls his pusher!

Do your parents know how wrapped up you are in him? What's their take? What do your friends have to say? Somewhere in all the people you know, there is a levelheaded one who is trying to get you to see the light, listen to that beacon, let him go.
| | |
| --- | --- |
| The Following 2 Users Say Thank You to dollydo For This Useful Post: | |
Yep, I am young. but I had an idea of what I was getting into when I first started dating him. He is just like my older brothers twin. They are basically the same person, but it's funny because they don't get along at all. I have lost my good friends due to being wrapped up in this relationship. I tell my mom everything... she knows all about him, and wants me to have the best life. Wants me to marry a great guy who knows what he is doing etc. But at the same time, she knows only I can learn from my mistakes. And she understands what position I am in because my brother is an addict.

Thank you all for your support and encouragment. Some of it is hard to take though. I'm a sensitive girl, but i'm not naive or dumb. I know what an addict is. I have lived with one my whole life. It's a lifestyle that I can't avoid all together, but I know I don't have to be wrapped up in one. Please just be careful with your words. I know a little more about life than what i'm given credit for on here.
Originally Posted by
kelle

[COLOR="DarkOrchid"]

I've been with my boyfriend for almost two years and he has only been clean from Oxy maybe a week and a half.

I haven't seen him in about 5 days, but we have talked a little and made plans. but once it is time to go through with our plans, i can't get ahold of him. He blames it on his phone not working.
I am inclined to think he does not want to deal with you right now, cause he is focused on getting high.
We get angry with other people when they do not live up to our expectations of them. You can change your expections and accept him as is and know that his addiction will progress, or move on. It's the inbetween stuff ( our hopeful fantasy versus the reality) that's pure hell.
| | |
| --- | --- |
| The Following User Says Thank You to outtolunch For This Useful Post: | |
Member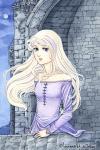 Join Date: Jun 2007
Location: My House
Posts: 1,122
(((Kelle)))

Just remember that it's not your job to fix him. I know you know this already, but if you're anything like me, sometimes it just helps me to have someone remind me of the things I already know. He'll find help when he's ready, and he may not leave his comfort zone long enough to do that as long as you're waiting in the wings. I have to agree with the others... NC sounds like a great plan, IMHO.

And for the record, I hope you don't ever get offended with anything I say. I promise I mean well.

:ghug3
Currently Active Users Viewing this Thread: 1
(0 members and 1 guests)

Posting Rules
You may not post new threads
You may not post replies
You may not post attachments
You may not edit your posts
---
HTML code is Off
---