The strength to let go.....
The strength to let go.....
---
I just started posting about my husband who is addicted to heroin. We have been seperated for a year. He has battled addictions all his life. He was arrested last week for stealing from a local dept. store on a month long shoplifting spree and was found with syringes, spoons and empty capsules in his truck. I asked him the next day if he was ready for a change and he said yes.
I have put all my extra time into learning about addiction, heroin, rehabs, detox clinics, talking to councelors, people in recovery, all of this trying to help him. I stop by his house two or three times a day to check on him. He looks horrible, he has tracks in his hands, I won't even use the bathroom there because there is blood all over it, he has probably lost 50 pounds. Every time we talk he tells me how he is planning on going to detox and how he wants me to look up or call places he has come up with. I even found him a 12 month program that looked amazing.
He is stalling though. He tells me what I want to hear. He is an addict and thats what they do. I know he will only go when he is ready and it is so frustrating to me because he is so far gone I do not know how much time he has to waste. I spend alot of time sad and crying.

My son turned 13 today and I took John for a visit to his house tonight. Paul was of course high. When we went to leave he gave me a hug and said thank you for being here for me. I told him that I couldn't turn my back on him but I was done being bullshitted. I said you have got to put your walking shoes on and start heading down the right path....but I know I am probably wasting my breath.
How do I let go? Lord give me the strength to be able to let go of someone that I spent years of my life with. I walked down the beach in Islamorada and married. I raised a son with, had christmases with, laughed and cried with. This is tearing my whole world apart. There is probably not one minute of the day when I don't think about him and his addiction.....and how much I would give to be able to help him. I know that I can't because he has to help himself. I just can't seem to muster up the strength to walk away from him, to let him go. It hurts so bad to love someone and let them go....because of this I feel like I cannot move on with my life. It centers around Paul and his addiction.
Paul has totally lost control, his addiction runs his life now. He is a different person from when we first met....even though he was struggling with demons then. His family has never really been there for him much, and they are not very supportive for him now. He has maybe two friends left besides me that aren't heroin junkies, that actually care about him. His life is crashing down around him and none of that matters because he is an addict. I know all this and I still cannot let go. I know that when tommarrow morning comes I will stop by his house to check on him before I go to work. I know that when I go to work I will not be able to focus because I am sad and thinking of him all day. I know that I will break down and cry at least four times tomarrow. I know that tomarrow night I will check on him again before I come home. And I also know I cannot save him.
So why can't I let go???
Member
Join Date: Feb 2007
Location: Lufkin,TX
Posts: 9
I also had an AH. I went through many of the same things your going through right now. His drugs of choice were perscription pills but that doesn't make it any better than street drugs. He was also shoting them. The man put me through hell. I never could let him go completely. I always held onto that hope that one day he would wake up and clean his life up. Then we could be the family we were meant to be. That hope is the only thing I can think of that keeps us hanging on. With out hope what do you have? I'm sure that everyone will say it's being codependent that keeps you hanging on and I'm sure it is but I still don't know what it takes for you to loose that hope and totally let go. I wish I would have. I finely let go of that hope 3 months ago. My husband finely lost his battle with his addiction. He relapsed and overdosed. I pray that your husband wakes up before that happens. The one thing that I can say is that now I know that there is no hope and I can start to move on some how. I'm no longer waiting for that knock at the door or that phone call saying that he was found dead because I already got that call. So now I am free and so is he.
| | |
| --- | --- |
| The Following 2 Users Say Thank You to slowburn68 For This Useful Post: | |
That is how Paul started his progression with his relapse on heroin is with perscription pain killers. When he couldn't find them he moved on to heroin. I do not have a picture of us ever being a happy family again...we had way to many problems for that to ever happen. But I know how great of a person he was before drugs took over his life. He had the biggest heart in the world. He would do anything for anyone. He loved the people close to him with all he could, but he could never learn to love himself.
I don't want us to be a family, but I desperatley want more for him than this. I want him to have a good life, be happy, have children....I want him to live.
I am so greatful to you for you sharing your story with me. I feel the exact same way you did. Everyday I wait for the unevitable, the phone call saying he is gone. I am trying to come to terms with accepting that one day it could happen. And thats the hardest thing I have ever had to do in my life.
| | |
| --- | --- |
| The Following User Says Thank You to lily427 For This Useful Post: | |
Member
Join Date: Dec 2009
Location: Florida
Posts: 512
It centers around Paul and his addiction.


The best things you've done for yourself is reach out. My ABF started with pain pills, but moved onto other things and overdosed this past November and died. I wished I would've been slightly more prepared...this forum has opened up so many avenues for me to explore ***MYSELF***. The codependent no more book really helped me, and I wished I'd have read it closer to the times I saw active addiction blowing up his life. The criminal activity and all that comes with that, is the ONE thing that I distanced myself from. I was done driving him to court, sitting in the courtrooms waiting his turn, driving him to probation officers, being pigeon holed to one county because he had a GPS tracking device on his ankle for one crime, and probation for another. Your ABF is fully aware of the circumstances he's brought on himself, and he seems grateful to have you checking up on him, but how much energy can you expend on an addict and still do your job, have peace, sleep? The decision to let go isn't something you need to make right now, it's not an urgent thing, you have all the time you need to design a plan that is best for you to let go, when you're ready.
| | |
| --- | --- |
| The Following User Says Thank You to Insulated For This Useful Post: | |
You are right I do need to read the book about co-dependancy. I just read the sticky and realized....I am a codie. It almost made me sick how many of those things on there described me to a tee. I cannot help anyone really, because I have never learned to help myself....and it's almost shocking to me. Now I need to learn how to work on myself, and maybe someday I can let go and be truley happy in life instead of just telling myself things.

Member
Join Date: Dec 2009
Location: Florida
Posts: 512
it hurts to read that book and really look to yourself internally. i cringe, squirm, try to set the book on fire, because it's hurts deeply. I think to myself "stoooopid woman I am". there are a whole lot of "duh moments" for me, but I find the codie exercise and enlightenment less painful than the aggravated hopeless frustration of focusing on an addict.
Member
Join Date: Jan 2010
Location: atlanta
Posts: 90
Lily, It is hard to let go when you have a big heart and love someone. I truly think that if my exAH had not gotten arrested again, I'd probably still be on that roller coaster trying to "help" him. Is there a chance that he will be doing some jail time due to this recent charge?
Maybe that will give you a chance to take a breath and regroup if you know he is in a supervised enviornment that you wont need to check on him so constantly and you can work on your own recovery. Nar-Anon saved my life, if you can get to a meeting PLEASE go!
It was only about 1 1/2 years ago that I learned I was loving my AH to death, because I tried so hard to help him become clean, not realizing at that time that I couldnt love him into sobreity, he had to do it for himself. Peace to you lily.
| | |
| --- | --- |
| The Following 2 Users Say Thank You to sunnygirl68 For This Useful Post: | |
Member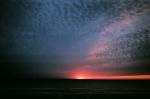 Join Date: Mar 2009
Posts: 1,334
I had to come to terms I was a code also. My XAH was my drug. His legal circumstances were affecting me. I was afraid of the financial stuff . I was relieved when he went to jail for 6 months because he was sober and safe. But, he got out and went back to the same old same old. I gave my X an ultimatum....do 90 meetings in 90 days or I was gone. He didn't(excuse) so I did leave. It took years but I am now doing OK. No contact with him is best for me.Please consider your son and maybe put him in Alateen and find Alanon for you. When you focus on your recovery things will look up. My therapist was great. Could his good friends,you and your son and a professional do an intervention? Good luck. It is sad and hard. SR is wonderful because you get lots of experience,strength and hope here.....from all over the world.....and in different stages of recovery.
| | |
| --- | --- |
| The Following User Says Thank You to Carol Star For This Useful Post: | |
lily



You asked yourself....So why can't I let go???

Because you're not ready yet. Everyone here is struggling with the same conflict. Some of us have moved on....some of us feel trapped....some of us are just now starting to understand that letting them go will actually help them...and help us.

You will come to this when you are ready. Just like he will be ready to get sober on his own terms. Plain and simple. And it's okay. We will be here to help you through this.

I had to let go of my AH back in December after 10 years of the struggle. I did it because I was ready, I did it because I am now following directions and have boundaries for myself. And even though I did let Him go, I still get sad, wonder, worry, cry and yesterday I made one last attempt to nudge him....I contacted his counselor in Miami where he went to rehab to see if she could get through to Him. Now I am done. There is nothing left for Me to do except work on myself, and work harder than I ever have.

I made a commitment to myself NOT to have ANY contact with him whatsoever unless he is actually IN REHAB. There is no point otherwise, because my AH is gone.

I have to trust that he will make it out and find his way on his own. It is his life, and his choice. The rest is up to Me as to how I want the next chapter of my life to read.

Try to take things one day at a time. It gets better.

Glad you're here.
Thank you so much everyone for your help and your experiences. I know that ever since I have found this site and have been talking to people, I feel a little bit better...a little bit stronger. Sunnygirl, I believe he probably will get jail time I don't know how much though. He is facing 11 counts of theft under $1,000, a theft scheme charge, a possesion (empty capsules), and paraphanelia (3 syringes and 2 spoons). I imagine with all that he will get some time. I hope that he does because what he did was wrong and he needs to buck up and do the time for the crimes he commited. Today I have not went and checked on him....yet. I am trying to come to terms with the realization that we both are codies and I need to help myself because of my son.
Which brings me to Carolstar's comment.....you are soooo right. My son needs to be in a program, or therapy. You see I know I am a codie because my father abandoned me when I was very young. My step-father was emotionally abusive. My son's father was mentally, physically, and emotionally abusive to both John and I. He abandoned John (my son) when he was put in jail for trying to kill me. And now John and I have an addict in our lives. So this is a viscious cycle. I have lived miserably and been unhappy and depressed all of my life. I have been on so many medications for depression and PTSD it's not even funny. Apparently the reason I could not have a normal life was an underlying cause....co-dependancy. And I do not want the same thing for John. I do not want him to struggle through life like me....or end up out of control like Paul.
Sofacat....thank you

I feel like I have a whole new group of friends now that understand. And thats just what I have been needing....for a very long time. I am so glad I found this site, It's just what I needed to help me through this time.
it took for me to really except the fact that there was nothing i could do to help my husband of 24yrs. i had to except that he was gonna do what he was gonna do until he was truly ready to do whatever it took to help himself. i had to except that if i wanted to live and my kids to be ok, i had to take care of us and do whatever i needed to do for myself to make that happen.

i never lost the hope that my ah would one day decide to get better but today that hope is gone too. he passed away 2wks ago. even though i wasn't prepared for this, i had to except that it was a possibility too.

i had to began to let go emotionally first then slowly the rest followed. maybe you can try to begin to detach emotionally too. nothing has to be forever. thinking too far into the future makes it that much harder. try detaching(letting go) one day at a time,literally. you can always change your mind and hang on the next day. you make it through that day, the next day repeat. in time it does get easier.
| | |
| --- | --- |
| The Following User Says Thank You to teke For This Useful Post: | |
Currently Active Users Viewing this Thread: 1
(0 members and 1 guests)

Posting Rules
You may not post new threads
You may not post replies
You may not post attachments
You may not edit your posts
---
HTML code is Off
---