Dealing with shame
Member
Join Date: Oct 2010
Location: Ca
Posts: 29
Dealing with shame
---
I haven't posted in this particular forum before, but I have been reading around. I really appreciate the advice I've read so far.

After reading posts on this site I was about to go to bed knowing yesterday was the last day I would drink. Not just for myself but for my husband, my cat, my mom, my dad, my grandma, my aunt, my in-laws... but I had this huge surge of shame that made me go to my wine bottle once more. I'm only 27 and have so much life left to live.
How do I get past the initial feeling of shame that I caused others during my drinking journey?

A vicious cycle:
Feel sick of my habit
I stop for a day.
Feel horrible emotionally by shame I might have caused to others I care about
Start drinking again to stop the pain.

How have others dealt with this initial pull back to the bottle? I can't get past day one.

Thanks
Member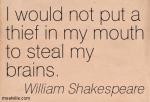 Join Date: Jun 2009
Location: Edmonton, Alberta.
Posts: 397
Hey COAB,

I hear this! Everyone else will no doubt see their own behaviours in the cycle you describe too - you are certainly not alone, too young to suffer in this way or beyond recovery.

Different people will give you different responses.

Having tried and failed at group-led programmes, for me it was not useful to think of my drinking as a disease, and that I suffered from something only an external force could change. I practice AVRT (there's a thread devoted to AVRT here on the secular connections section of the site) part of which is about taking responsibility for ones actions and learning a few simple techniques which will break this cycle and enable you to remain permanently abstinent.

No doubt, the first few days without booze are uncomfortable (feel free to look at some of my own previous posts!) and can be very scary. But you are much more powerful than your drinking (or rather your 'addictive voice') would have you believe.

Coming to SR is the very best first step you could take, so keep reading and posting.

SM
First realize the first thing you need to do to get out of that hole is to stop digging. The shame will continue to deepen as long as you drink. The only way to keep it from getting worse is to quit. And once you're past the first initial wave of "Wow. I really effed that up" feelings, things will get better. But they can't improve until you quit.

Second realize that's your addiction or Beast or lizard brain or whatever talking. Your addiction, at this point, has its own personality. It has kinda taken over your brain, and it will protect itself. Will you ever stay sober with someone whispering in your ear about the awesomeness of booze? It's not going to be easy. So you're going to have to learn how to tell that part of your brain to STFU.

Third, does your husband know about your plan to quit? Maybe he should be in on it. You know you've wronged him, he knows it too. But it seems like he'd want the wrong to stop. So perhaps explain to him that you know you've wronged him and you're sorry and it's really going to be hard for you but you want to stop and you need his support to get through the ups and downs you're going to have. That's a good place to start. Worry about all those other people later, for now just focus on getting yourself well again. When you've been sober for a while and have a little more perspective you'll actually be in a position to issue meaningful apologies. Until then it's not worth the effort; until they recognize the change no one will believe your apologies anyway.

Fourth, learn to forgive yourself. This took me a long time, it wasn't an easy battle. I was much harder on myself than anyone else was. I babbled on SR a lot. But this comes with time, at first you might just focus on getting well again, and only once you aren't altering your brain anymore will you be able to assess what's really going on and how hard you should be on yourself.

And always feel free to post here if you want some help or encouragement. Everyone's fought their own battle here, I think they'll be happy to share what they can.
Member
Join Date: Feb 2011
Posts: 140
Near the time when I quit drinking, every time I would drink it would be: "Just this last time, I'll quit on Sunday with a fresh start," believe me there were a lot of fresh start Sundays.

But this doesn't have to be you. Seek medical and psychological help if you think you need it to quit. And don't kid yourself, just don't drink. The longer you go the harder it'll be to come out of it. You can do this.

Drinking is hard on you, but the initial impact of quitting can be harder for many people. It is an emotional hell ride, but realize these emotions you are feeling. These are what you need to deal with physically, mentally, and spiritually. Alcohol is just putting them away for another day. Don't let that shame drive you to drink, find the drive to rid yourself of that shame instead of pushing it aside.
Trudging that road.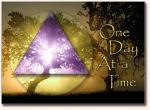 Join Date: Nov 2010
Location: Seattle Wa
Posts: 6,840
I think its important to remember that we have a disease so we are sick people trying to get well not bad people trying to get good. When I really got a grasp of that it took some of that shame away. I wasn't this evil person who did all those hurtful things to loved ones for kicks. I have a disease and the alcohol and drugs came before anyone or anything.

As far as getting through the first couple of days I needed help I couldn't do it on my own because I was so lost in my disease I wasn't really able to make sane decisions.

Coming on here daily helps to because there is so much love and support. They have a saying in AA that says let us love you till you can learn to love yourself.

Have you ever been to a meeting or do you know anyone who goes to them? I am here and anytime you need to vent you can PM me or find me on the gratitude forums or the Whiners Anonymous one. Take care
| | |
| --- | --- |
| The Following User Says Thank You to newby1961 For This Useful Post: | |
☯ ⓌⒾⓁⓁ☯
Join Date: Dec 2006
Location: Oxnard (The Nard), CA, USA.
Posts: 8,279
Welcome to the secular side of SR chickonabike.

I have found it far easier to start doing some good for others and myself as a way to move from the past of regrets. As the past is gone and to revisit it constantly with regret and remorse is to be stuck in life. Just like active addiction keeps one stuck in the same behavior over and over.

The act of 'letting go' has brought so much healing to me. Freeing me up to move in the present. Each new day allows me to make good for all the bad I once did in addiction.
OMG everything's real

Join Date: Sep 2008
Location: England
Posts: 4,020
I am ashamed of many, many things I've done. The only way to put them right is to stop drinking first. Then sort things out. Most things get better all on their own once you quit.
Member
Join Date: Oct 2010
Location: Ca
Posts: 29
Everyone - thank you so much for the responses. I started crying because the support is so amazing! I feel it will take a little bit of time to assimilate all the great advice, but I will keep re-reading all of this to keep my moral up. Now, time for bed.

Chickonabike, the responses you have received have been offered from the same point of view that you now have - we have all felt EXACTLY as you do now. The same same same.

Take these comments to your deepest self and try so hard to understand what is being offered to you, what you can offer yourself. It is your choice to accept the joyous and wonderful life that is waiting for you on the real side of things. Make that choice to quit and quit now, no matter how badly you might feel about it, because it is so worth it.

OK, go.
I am just reading this now so sorry for the late response - but for me, this was a HUGE reason why I continued to drink. Once I sobered up, I always had this awful feeling of panic and dread at the things i had said or done while drinking that I was ashamed of (or worse yet, could not entirely remember). The panic was almost unbearable.

I can promise you this: one good thing about overcoming a drinking problem is that you have a better ability to put things in perspective. I did and said some horribly embarrassing things when I drank. When I look back, they don't bother me like they would a "normal" person. I realize how lucky I am for the things I still do have in my life that others in my situation have lost (my home, my husband, my kids, my good friends).

So, if you feel like pouring alcohol all over those feelings of shame, embarrassment and even panic at the thought of your recent drunken self: realize that in the near future those things won't really matter much, if at all. Have some blind faith about it. Day by day, it does get easier.
| | |
| --- | --- |
| The Following 2 Users Say Thank You to freethinking For This Useful Post: | |
Grateful to be free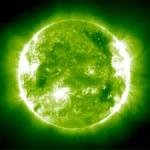 Join Date: May 2009
Location: Arizona
Posts: 3,681
Following up on what Freethinking shared, when I look at life and all that I've done, and can't undo, and all that I have ahead of me, I get paralyzed with terror, shame, etc.

one of the things about using, for me, was that it kept me totally IN the moment. There was no yesterday, or tomorrow, there was just NOW.

I find that if I do the same in recovery, things tend to work themselves out. I take care of what's right here on my plate, and don't wallow around in ten thousand yesterdays and ten thousand tomorrows. I go to work, I pay the bill that's due, I meet a friend for their birthday, I watch a movie that just came out, feed the dog, wash my car. It's all doable.

And if I consistently apply this, it really is all doable. Even tough stuff, the sort of stuff I used to hide from by using, if I just handle it as it comes along, I can actually handle it! Divorce, surgery, car trouble, even getting terrifying lost in the woods. Handled it by staying in the now.
| | |
| --- | --- |
| The Following User Says Thank You to Threshold For This Useful Post: | |
Member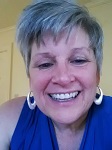 Join Date: Mar 2010
Posts: 343
I think that it was my shame that kept me drunk for so long. Well, that and the fact that I am an alcoholic.

I heard someone say once, "I drank because I drank because I drank...." This alcoholism sure has a way of sustaining itself. I went into treatment convinced that if they knew all that I had done they would discharge me on the grounds that I was too far gone to help. I can laugh at myself now, but it was pretty serious at the time. One thing that helped was hearing other people who shared their stories: They had similar experiences. Some "worse." I realized that I was not sitting in judgement of them, that I had some iota of compassion for them--and certainly some respect that they had the courage to share. I made a decision to grant myself the same forgiveness.
It has been a process. They told me to shoot the alligators closest to the boat first, so I did. There would be plenty of time later to make the amends and repair the damage I had done.
Currently Active Users Viewing this Thread: 1
(0 members and 1 guests)

Posting Rules
You may not post new threads
You may not post replies
You may not post attachments
You may not edit your posts
---
HTML code is Off
---