So here we go...
Member
Join Date: Feb 2010
Posts: 3

So here we go...
---
Two days i finally said im done with this life and drank a 750 ml bottle of lime vodka and took 15 vicodin's. But something i have never felt before in some odd moment of "sober" with all that in my system told me to call 911, they rushed me to the hospital and made me drink liquid charcoal and i recovered, somewhat.

I started drinking in my early 20s to escape from the living situation i had at the time with my, now, wife where i stayed with her family in a small 3 bedroom duplex with 12 people. We had our first child there and then her sisters caught the baby virus and decided to have children too and by then the duplex was busting at the seams so we decided to get out and stayed out however that did not cure me of still wanting that drink.

Five years down the road i finally got to the place where i wanted to be as far as my career was concerned and became an area supervisor making very good money. I was still drinking every night and dealing with the consequences every morning, it didnt help that the owner of the company was an alcoholic and we would drink after every day of work paid in full by him. Then the bombshell, my mother passed away because of the side effects of alcoholism and it was a complete shock because we were not close at all and had no communication during the last few months of her life. When i got the information i bottomed out and started drinking even more. My wife bore the brunt of this and i struck her a few times.

I got it in my head that life is too short and **** the world im going to do what i want to so i left my wife and moved in with another girl and continued to sleep around and move in with other women and moving in with them which lasted about a year. Finally the booze took over and my job suffered to the point where i was let go...i was still able to collect unemployment so the booze was still there. Eventually the wife and i got back together and i still continued drinking thinking i had a handle on it...until two days ago.

I dont know why im here...maybe talking will help because i really dont have anyone to speak to about this. What i do know is that i need to stop drinking and it needs to stop now. I guess you could call this day #1.

Thanks for listening.
Member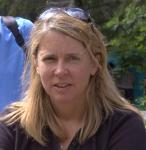 Join Date: May 2008
Location: NY
Posts: 6,608
Welcome to SR Sadclown. Glad you made it through that last run. Stay strong and remember what alcohol has NOT done for you. Maybe write a few things down now while its fresh in your head. Thanks for sharing your story. We have all had pasts we aren't proud of, but you can change the present and the future.
I'm glad you found SR, Sadclown (great name). It does help so much to tell your story to people who will understand and not condemn you. I had no one in my life who really understood what I was going through.

Drinking caused me to do many out-of-character things. I found myself wandering in strange neighborhoods, befriending people I had nothing in common with, spending money recklessly - put myself in danger many times. I was always trying to find that happy, high feeling I had when I first drank. It was lost long ago, but I kept insisting it could be fun again if only I could control it. I spent decades chasing that elusive feeling.

You sound ready to put an end to your misery and to live your life with a clear head. You say you need to stop now. Many people never get that. Be glad you know what needs to be done. We hope to hear more about you. Look forward to a new day & a life free of that poison.
| | |
| --- | --- |
| The Following 2 Users Say Thank You to Hevyn For This Useful Post: | |
Hi Sadclown and welcome.

There is plenty of support here from people who identify with exactly what you are going through.

Would you consider going to AA? There's a lot of support there and I think you could do with some understanding friends around you at the moment. They also have a solution to living a life happily free of booze. That might sound unbelievable to someone feeling so low at the moment.......but go to meetings and you will hear people who have been where you are, done the things you have done and have recovered and are happy.
Take care.
Member
Join Date: Feb 2010
Posts: 3
Thank you all for your replies. Life is a very strange journey indeed. You start out full of dreams and ambitions not only from yourself but family and you end up becoming something you regret and bringing pain to those that you love.

I always thought i was strong and able to do this by myself, Mr. type A personality, however i feel myself needing help, needing to express. After me trying to take my own life i now know that i need this more than anything as i do have a 5 month old at home along with my son that is now 8. Ive been staying home playing Mr. Mom because the economy is such **** that i havent been able to find a job in awhile and my wife has a good job. Alot of what i went through as well is feeling i couldnt provide for my family and that booze sure helped out at the end of the day...but no more will i bend to its will. People cant just confront their demons they have to defeat them.

As far as going to AA i will have to do much more study on the group.

I have read alot on this site about others experiences and i am glad to know that there are others who are trying to help through their own personal experiences. I couldnt have fallen any lower than i went.
| | |
| --- | --- |
| The Following User Says Thank You to NEOMARXIST For This Useful Post: | |
Administrator
Join Date: Apr 2007
Location: Australia
Posts: 203,891
Welcome sadclown
I'm glad you made it

I had a similar 'close shave'...it really gave me a new perspective on what I'd been doing to myself and made me commit to some serious life changes.
It wasn't easy, or overnight, but nearly 3 years on, my life is the best it's ever been

Hope to see you around

D
Member
Join Date: Feb 2010
Posts: 3
| | |
| --- | --- |
| The Following 3 Users Say Thank You to Anna For This Useful Post: | |
Currently Active Users Viewing this Thread: 1
(0 members and 1 guests)

Posting Rules
You may not post new threads
You may not post replies
You may not post attachments
You may not edit your posts
---
HTML code is Off
---