bad dream reflects my mental state
bona fido dog-lover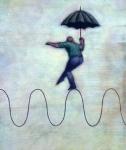 I was with my girls at mom's house. For whatever reason, her house was really dirty and I was cleaning it. I wanted the girls to help me but they were not enthusiastic about cleaning.

I was cleaning a hole in the floor in front of a closet door. I pulled the cover off the hole and saw the next floor down, and it was water with fish-like creatures swimming around.

I was trying to get one of her two vacuums to work as the floor was very dusty. I was using a little broom to sweep up the dust balls. I was intent on cleaning up the whole mess, one room at a time, but the amount of dirt/dust was awful, and it took me a while to clean just a little of the room.

I asked the girls to help me and one of them said, why bother cleaning, it'll just get dirty again.
bona fido dog-lover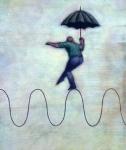 Dreamt last night that I was back working at the factory and not getting paid. I had it all figured out to show them that they owed me several thousand dollars but they didn't believe me. I had no proof, as I had consistently forgotten to clock in and out each shift.

My ex was there too (girls' dad) and was trying to talk me into taking my car and going home as the girls were there by themselves.

I keep dreaming variations on this dream of working for a place and not getting paid... and having no proof of working there due to not clocking in and out.
bona fido dog-lover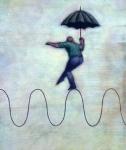 Dreamt I was trying to escape something. I was sneaking down a country road, dived into a lake and swam across it, running down stairs, hiding in a bathroom.

I got caught and taken to the 'boss' lady. I don't remember what I was trying to escape from, but was desperate to get away.

Woke up out of breath, like I'd been running. Heart racing.

There were little kids in the dream. It was in a big building.

I was so upset that I didn't get away.
bona fido dog-lover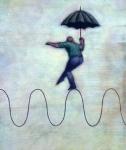 Dreamt I was cleaning my mother's house. I was cleaning meticulously, using all the tools on my vacuum. I was determined to clean her whole house before she got home. We ended up throwing away a lot of stuff and had to fill the trash hopper twice.

I vacuumed the floors and walls and the cobwebs in the corners. I was frantic to get it all done. The girls kept saying, that's good enough, are you done yet? But I insisted on cleaning more.

The house looked really good when I got done. I don't know why, but my dad was in the dream. They got divorced when I was 17 and he didn't belong in my dream but he was there anyway.
bona fido dog-lover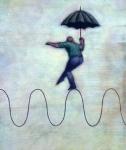 Re: bad dream reflects my mental state
---
Dreamt I was with dk (youngest daughter) and we were at her school. I was trying to get her teachers email addresses. I also realized she wasn't completely dressed. She didn't have a skirt or pants to wear. I told her I'd go home and get her something to wear.
I was driving her dad's old VW bus cause I couldn't find my car. The bus was old and creaky and didn't steer very well. I was desperate to find my car.

Then we were in a dorm-like setting. I was looking for my locker in case I had something dk could wear.
| | |
| --- | --- |
| The Following User Says Thank You to least For This Useful Post: | |
bona fido dog-lover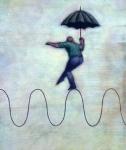 I was working in some kind of nursing home. My job was to fold the sheets and put them on the cart. I liked my job and would always run and skip when going to it. I would 'skate' in the hallways, sliding my feet as tho I were skating. I could walk that way really fast.

There were certain people in the nursing home whom I liked. I used to like changing the sheets on their beds.


| | |
| --- | --- |
| The Following User Says Thank You to least For This Useful Post: | |
bona fido dog-lover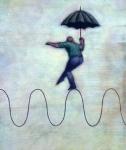 I was in a two story house with my kids. They were not behaving and were leaving doors and windows open all over. I had to go around and close doors and windows after them. I also had to turn off the lights they had left on.

We were going somewhere in a van. I was driving but was having a hard time. I asked one of the kids if they would do the driving for me. No one was wearing their seatbelts.

When we got back to the house, it was bedtime and I told the kids to go to bed but they had to pick up their clothes first. I ended up doing most of it.
bona fido dog-lover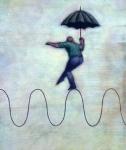 Was visiting someone. (??) Spent most of my time getting around on a golf cart type of thing. Either that, or traveling on one roller skate (the old fashioned kind) where you stand on it and push with your other foot.

God his debit cards and exchanged them for cash, then left them in the golf cart and left it out in the countryside.

Woke up with a headache.
Currently Active Users Viewing this Thread: 1
(0 members and 1 guests)

Posting Rules
You may not post new threads
You may not post replies
You may not post attachments
You may not edit your posts
---
HTML code is Off
---