I guess you could say I have become a bit of a hard*ss but...:)
I guess you could say I have become a bit of a hard*ss but...:)
---
My addict does not deserve to have her rehab paid by me. My money was earned from my hard work and that is where it is going to stay. My addict does not deserve to live in my house. My house is my safe haven from the world, free from chaos and that is the way it is going to stay. My addict does not deserve a life that is financed by me. She deserves a life that is made by her hard work, not mine. My addict does not deserve to be coddled by me due to some misplaced guilt about what I should have done when she was younger. I did the best that I could and I have let go of that guilt. My addict does not deserve my sympathy for choices that she has made in her life. My mom used to have a little saying that goes, "You made your bed, now lie in it." I was raised to be responsible for myself and my actions. My addict does not deserve for me to take away that right from her.
Did I become a hard*ss overnight. No I did not. It took a lot of mistakes, a lot of pain and a lot of listening to the ESH of those who came before me. If there is any message that I can give to those of you that are still feeling like you owe your addict something, it would be to really listen to those with more experience, try something different even if it brings you discomfort and trust in the process. Those baby steps do add up

Hugs, Marle:codiepolice
((((Marle)))) From my experience, I know that the decisions you share had to be born out of a long painful process. They are born from trial and error. Most of us parents know the depths of heartache. We have tried many avenues to rescue our grown child from the abyss of addiction. In my case, trying to force solutions in the last few yrs. has only generated enormous stress in my own life and leaves me having to recover.
I will print the decisions you share. I have dismissed my son for long periods of time in the past and accepted his alienation. But only like a tiger laying low, watching from afar, building up the strength to pounce again.
I just completed a huge rescue mission and once again came up empty-handed.
I will intently ponder a new direction, because my decisions have not worked for my son. My decisons have not worked for me. It is time for me to be hard*ss.
Maybe it is time for me to WALK AWAY from my position. It really is about surrender to the fact that I am POWERLESS over many things, but specifically his addiction, his choices and the outcome of his life. It is time for me to stop feeling responsible, powerful and controlling. It is time for me to stop obsessing.
Thanks for the reminder that I have a different choice. Thanks for reminding me that rescuing my son at this point in time is contrary to my own serenity. Thanks for reminding me that I have a right to be angry. Thanks for reminding me that if my son wants recovery his desire will not be ignited by me. I have a right to enjoy the things in my life that are great. My relationship with him can not be mended at this point in time.
That saving him is not good for me. Moving forward, I will determine what is good for me and pounce of that. Thank you for you post today it resonates. Thank you for sharing an alternate way to see the situation of parenting an addict. Our children, even with limited maturation, are grown up.
Member
Join Date: Aug 2006
Location: In the Heart of Dixie
Posts: 128
Oh My Stars!!! My AD texted a few ago telling me she was coming by to visit..Did I have a few bucks?? I have not responded so I think I know that I will NOT text her back!!! I hope someday to be as storng as you!!! Love,Deanna
(((Marle)))

You're not a harda$$, you're still a mom who loves her daughter, but won't love her to death.

I'm dealing with a similar situation....best friend, Cathy, is getting out of prison and wants to come live with me, bringing her 15-year-old daughter, who has been on her own for a year and is a bit wild.

Thanks to all of you, I wrote her and told her she and her daughter can't live with me. Not only would it be illegal (both of us on probation, not allowed to be around each other), it would jeopardize MY recovery and I won't do that for anyone. I love them both, dearly, but I'm having to deal with my consequences, they will have to deal with theirs.

Thanks for this post....you just reinforced my decision!

Hugs and prayers!

Amy
Member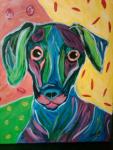 Join Date: May 2005
Posts: 1,688
Marle,

I agree with Laura....you are a devoted and excellent mom. Circumstance completely out of your control have created the situation with your daughter. You have so generously shared your experiences - and your love for her - with all of us here. It is only through lots of grief, pain, and anguish that you have been able to make the choices to step away. If only more parents in the world would be able to do what you are doing. It is the toughest situation to be in....but the stance that you have now is truly, the only way out.

The only way that any addict can find their way out is on their own accord. All that we do by easing their path is make it that much easier for the addiction to continue.

I don't think that you sound like a hard*ss at all - only a loving mom who has fought this battle in the dirty trenches. The only way to fight the battle is not to.

Thank you for sharing your esw! Donna
Member

Join Date: May 2004
Location: Midwest
Posts: 8,539
The hard*ss part was said kind of tongue in cheek. I am totally at peace with my choices. I just need to realize that we all have to find our own path. It is so hard to see parents of addicts where I was a couple of years ago. I want to shake them and say let go, let go, there is a better way. I know I can't do that so I just share my experience and hope that they can learn without having to go through the extreme pain that I did. But yet it is really good for me to read the newcomers because it shows me that I never want to go back to that time in my life and the only way to not go back is to go forward. Hugs, Marle (And I still love my daughter every bit as much as I ever did.)
Member

Join Date: May 2004
Location: Midwest
Posts: 8,539
I consider myself a
[email protected]
and I'm at peace with it. Completely. :cheesy smile:
I had to kick my mom out of my house because when we let her move in it was on the condition that she find a job and quit drinking. She didn't do either so we kicked her out. I didn't do it because I
don't
love her. Quite the opposite. It was the hardest thing I've ever done. I felt guilty at the time but about six months later she hit her bottom (close to death and ICU). It is what it is.

Member
Join Date: Oct 2006
Location: tn
Posts: 663
When I first came to SR I think I was the poster child of Co-dependence!
What Marle and others here gave me was permission to move forward at a faster pace. I treasure thir wisdom and ESH. I think I was able to let go of my daughter sooner and have peace in my home again because of her experiences. Thanks Marle!! Yes, I still love my daughter, and will never give up hope; but until that happens, I have my life to live and enjoy.
I think I have come a long way since finding SR. Thanks to all of you!!
Hugs
Marle,

You are a wonderful mother and I am proud of you. Thank you for being so candid and honest with us "newbies". I have gained so much wisdom just from reading your posts.

I have been a "hard-butt" for a while now, and quite comfortable in that role.
I thank you, and others here at SR for showing me that loving my children doesn't mean allowing them to bring me down that addiction path that they are following.

Hugs,
Colleen
(((((Marle)))) You definitely Rock! Thanks for all you share here; I know you have made a huge difference and I am sure that you have helped ease the journey of more people than you can ever imagine.

One of the things that has helped me step away is knowing that my "helpfulness" was robbing my children of not only responsibility for their own actions, but also pride in their own accomplishments. What message am I sending when I rescue? I have come to realize the message is I don't trust your ability to stand on your own two feet. So I am definitely a better mom when I let my child fall and fly on her own.
Hugs
Amen Marle.
I share the same feelings you're expressing.
(And your mother and mine must have attended the same school.

)
As you love your daughter, I love both of my sons.
But, as the Irish say, "You've got to do your own growing, no matter how tall your grandfather was."
Hugs to you, mother Marle...
Currently Active Users Viewing this Thread: 1
(0 members and 1 guests)

Posting Rules
You may not post new threads
You may not post replies
You may not post attachments
You may not edit your posts
---
HTML code is Off
---