letting stbxah get under my skin
Member

Join Date: May 2009
Location: Land of Cotton
Posts: 3,433
WTBH - Isn't there a protective order in place? How is it that he is coming to the house to pick up the girls and having face to face conversations with you? Sorry -- I'm just confused -- and I worry about you. He just gives me the shivers. (((Hugs)))
Member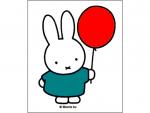 Join Date: May 2006
Location: UK
Posts: 1,149
He calls me a b*itch and c*nt and thinks I am going to reply to anything that follows? LOL!
way to go you!
I'm sure I have had
exactly
that conversation with ex (back when I did talk to him at all).
Isn't it
just great
when we can detach enough to see what they are doing, and suddenly, instead of worrying, second guessing ourselves, and running round in circles trying to put right our "terrible" behaviour towards poor-little-them, the words lose all their power and bounce off.
TJP- nope- no protective order... my arrest and my being the one with a "record" at the moment made that not work out... my lawyer tried, valiently.

my back up plan is a safe one. when (and it's rare) he comes to the house (and it's only at times and days agreed to in writing and signed by us both) i am sure to be within view of my neighbor (who knows when ah is coming over and has a copy of the letter he signed agreeing to set days). when he is there with me we talk on the steps or 3 season porch which are within hearing distance to my neighbor. if he shows up at any other time she will call the police. if i wave when he is there and we are talking that's a sign that he's getting aggressive and she will call the police.

he gives me the creeps too, but i have a pretty solid safety plan set up. the police can't argue with a witness to his aggression so while I will never call the cops unless I am bloodied and bruised bc I don't trust them one bit to protect me, my neighbor will call (she offered and came up with this plan with me) and will report that he is being aggressive (if he is) and they will have to deal with him.
| | |
| --- | --- |
| The Following User Says Thank You to Thelma For This Useful Post: | |
| | |
| --- | --- |
| The Following User Says Thank You to m1k3 For This Useful Post: | |
Member
Join Date: Jul 2010
Posts: 95
My stb ex ah used to say the same thing. Now his disease has progressed to the point that his words are so delusional, so far out there, that they don't even evoke the slightest emotion. He sent a hateful email in which he blamed everything on me, even calling me a sociopath (really? Who killed the pet fish? Ran away to mommy in Puerto Rico without telling the kids goodbye?). In this same email, he claims to be sober. I'm just going ummm, ok.

I wish I had known years ago that the manipulations I fell for were coming from the same place as the insane, not even slightly believable drivel he spews today. This stuff is so ridiculous that it couldn't get under my skin even if I wanted it to.
| | |
| --- | --- |
| The Following User Says Thank You to angrywife For This Useful Post: | |
| | |
| --- | --- |
| The Following User Says Thank You to tjp613 For This Useful Post: | |
Great plan with the neighbor and great response, that one from Jazzman so there is no room for "negotiation", you dissected his intentions with a clarity I have only seen reading Agatha Christie 's books. Oh and I have a spelling pet peeve and NO ONE knows how to write Spanish properly where I live. I care about words too!! (If I make mistakes in English please forgive me LOL)

I am waiting with hope for the day you call STBXAH, XAH, FINALLY! I am planning to have some of my favorite chocolate, and get the cats elegant ribbons and treats. Yes, its true, I will send pictures of them, to celebrate your long awaited freedom from this man. (Using the term loosely)

And so the Lakota warrior keeps striding through the forest with stronger steps & resolve.
I am waiting for Nov to come for him to be officially my xah. Nov is when the arrest is expunged and AH can't use it as any sort of "issue" in our divorce. I argued with my own lawyer for weeks about how I didn't care what AH would do and how he'd use it against me and that I just wanted the divorce DONE. But reason won on. It is not worth risking the custody battle that AH could (though I doubt he would) choose to pursue and say that I am the one with the current "record"... I could wind up screwed big time. So, I wait patiently until Nov. We have a notarized, agreed to with lawyers "custody" plan at the moment, we have maintained a joint bank acct (but I have a separate one that he doesn't know about and it's in my name only for emergency use if need be) but I am the one with online access to it (bc he's never once asked for access) and I am in the process of completing the long process of applying for a loan modification so that I might be able to stay in my house. My plan with my neighbor makes me feel safe and other than the legality of being married, I in no way feel connected to AH except through our daughters. My brother works with AH and told me about a month ago that he is pretty sure AH is "dating" a woman in their department. I laughed and said I was thrilled to hear it (bc the more he can focus on someone else, the less he'll focus on me and the girls and we'll all be better off for it).
| | |
| --- | --- |
| The Following User Says Thank You to wanttobehealthy For This Useful Post: | |
| | |
| --- | --- |
| The Following User Says Thank You to JenT1968 For This Useful Post: | |
Member
Join Date: Jun 2012
Posts: 198
Currently Active Users Viewing this Thread: 1
(0 members and 1 guests)

Posting Rules
You may not post new threads
You may not post replies
You may not post attachments
You may not edit your posts
---
HTML code is Off
---