How do you start over?
I'm not sure what you're asking about. For me, there is no 'start over' in my life. You are where you are, you pick up your baggage and you move on. Right now I'm sorting through all my baggage, deciding what to throw away, what to keep what needs further investigating/evaluation etc. (I do wish I had an undo button so I could take back mistakes and make better decisions though!) Starting over, for me, sounds like starting at the beginning again - maybe I'm not getting what you mean.

What do you want to start over?
| | |
| --- | --- |
| The Following 2 Users Say Thank You to bookwyrm For This Useful Post: | |
Member
Join Date: Jul 2009
Location: PA
Posts: 985
Similiar to BW, starting over for me was initially learning how to be in a relationship with my RAH and putting the past in the past and dealing with slips/relpases. Learning how to live instead of living in fear.

Now is it about getting unstuck and moving forward. Some like to move forward and do new things in their lives and will deal with the unpleasant or ugliness of the past later. Some like to deal with the chaos of their lives a little at a time and slowly adjust their lives to their own liking.

In either case, you need as much support as possible. Attending meetings, reading, chat discussions, book discussions, and lots of self care!
Taking one day at a time and doing what you can. Start with basics like paying bills, doing chores when you have the time, catching up on eating and sleep.

I personally enjoyed doing or not doing chores without the chatter and arguing that usually made it impossible to complete as needed.
I personally liked eating or not eating on someone else's schedule.
I loved going to bed and getting up on my own schedule too!
I like being able to make decisions to buy things without having to defend spending the money.
I like looking in the mirror and seeing me.
I love being open with ppl again.

Take care and find your own journey again!
| | |
| --- | --- |
| The Following User Says Thank You to Kassie2 For This Useful Post: | |
same planet...different world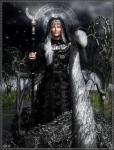 Join Date: Sep 2006
Location: Butte, America
Posts: 10,946
There's starting over
then there's 'redo from start+++'
(if you've read Terry Pratchett)

I've done the redo from start
six times in this life.
Started over with nothing.

The other isn't a do over
it's a moving on.

Which one are we talking about?
| | |
| --- | --- |
| The Following User Says Thank You to barb dwyer For This Useful Post: | |
I AM CANADIAN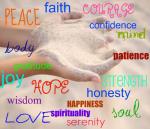 Join Date: Jun 2010
Location: Niagara Region, Canada
Posts: 2,578
slowly....i was comforted by that...it takes everyones pace..at different lengths of time....but i did greive my loss, and maybe that was the key...dunno...but it worked for me...dont be hard on yourself...in the end..its so worth it...because YOU ARE! ((hugs))
| | |
| --- | --- |
| The Following User Says Thank You to fourmaggie For This Useful Post: | |
Member
Join Date: Dec 2010
Posts: 207
I'm sorry, I originally wrote more in my post and I became frustrated so I just thought to just write the first two lines. What I was trying to do was just start to get other people to write in their experiences of starting over, whether it's starting over from a bad relationship to a new job to a new entire life and even identity. Some people start over in small steps by reading and going to support groups and SR, and some move and change their whole lives. I guess I just wanted to hear other people's stories of what they did to 'start over' from a bad point in their lives.
| | |
| --- | --- |
| The Following 2 Users Say Thank You to pennywistle For This Useful Post: | |
I don't really feel like I started over. I just started walking instead of standing still.

Maybe when/if I ever have a new relationship I'll feel like I'm starting over so to speak.

To start walking and keep moving I read here, did some very short term counseling and short term al-anon. I read a lot of the books that are mentioned here. I took a break to read more on another topic but have more books on my 'to read' list yet.
I totally feel like I've started over and it has been one crazy roller coaster ride.

When I finally accepted that separation from my EX was the only way to live without addiction in my life and to recover from my own codependent issues, I had to figure out where to go and what to do with my life. As I started that process I realized that much of what I still want out of life, I had wanted before I ever met my EX.

That's probably why I do feel like I've started over. My needs and wants for myself have never left me, I just let them take a backseat to my EX's addiction and his needs and wants, which is entirely part of my codependency.

My EX and I separated Aug 2009. I am still climbing towards my dreams. I am on the verge of achieving my monumental goal of owning my own home. Closing day is Apr 29th, but I do expect at least one delay before all is said and done.

While it's taken me a good while to get this far, as for how long it took me to start over, I think that actually happened the minute I made the decision to live my own life and stop living his. The rest has just been my journey down the new path.

Hope this helps answer your question.

Best to you!

Alice
| | |
| --- | --- |
| The Following 3 Users Say Thank You to ItsmeAlice For This Useful Post: | |
Ah, I see! Well, I don't think I've really 'started over' - I have depression and throwing everything out in one go and starting again would be too overwhelming for me! Changing, reclaiming me...these are all works in progress. Baby steps every step of the way (seems like the only exception to this is when I slip back!!). One foot in front of the other and slowly but surely I'm changing and moving on.
| | |
| --- | --- |
| The Following User Says Thank You to bookwyrm For This Useful Post: | |
Well... you put one foot in front of the other... keep swimming...

I find that I'm having as hard a time answering as you had asking. Because a "starting over" is on so many levels.

There was the practical logistical level: Get help making a budget, figure out what I could afford to rent, find a place that fit the bill, find basic furnishings, get the electricity and phone hooked up, get mail changed... you know, all that stuff. That's busywork in a way -- but in a way, it's not. In a way, when you come out of a relationship with an A, it's empowering but can also be paralyzing if you let it. Because you have nobody to tell you what to do and nobody to yell at you if you do something wrong... and you're on your own choosing between a 3BR in a crappier neighborhood or a 2BR in a nicer one... and it's exhilarating and freeing and scary at the same time.

I started with the logistics. I had no choice. Once the logistics were settled, I could move on to the rest of life. Started a small business to supplement my income. Started focusing on the kids and their adjustment, their feelings, their finding their footing and new identities without an abusive overbearing father... and that's where I'm at.

For myself, I don't feel like I have a new start emotionally or anything like that. It's more like I'm continuing to build on the foundation I have. I tore down that structure that I built in my marriage with RAXH because the damn engineer didn't do the math right and it wouldn't hold. But I'm building on the foundation I have had all along. And it's like that: One foot in front of the other.
I guess for me it was fear at first that kept
me from drinking again. Fear of being sent
away for 3 months to an out of state half way
house away from my babies and little family
after spending 28 days inpatiant rehab.

For me, I did what ever I needed to do even
when I didnt want to it. I went to any lengths
to stay sober by following suggestions by thoses
who have stayed sober for many yrs before me.

For me in doing so, I havent had a drink of
alcoholic since 8-11-90. That was the first full
day in rehab without a drink. For that and the
program of alcoholics Anonymous I continue to
practive that program in my everyday affairs
happy joyous and free one day at a time.

And that is how it has worked for me.
| | |
| --- | --- |
| The Following User Says Thank You to aasharon90 For This Useful Post: | |
Member

Join Date: Jan 2011
Location: Anchorage, Alaska
Posts: 4,719
My story is a lot like ItsMeAlice's...but with a bit of a condensed timeline. I too decided separation was best and it was time to live my life away from addiction and craziness. I move out, and am purchasing my own home (also hoping to close in April). I am not pursuing a divorce and my RAH is in AA, but I have decided it will be some time before I'd be interested in living with him again, given the last four years and the person I became in that relationship. Like lillamy, I kept myself busy with the busy work on making the transition. I am slowly spending more time with the RAH (only if its pleasant, no more fighting) and he's being as open-minded as possible to our new living arrangements. I continue to go to Al-Anon and do my step work. And I just feel better overall, having made a choice to start living my life on my terms, instead of living his on his terms. I can't help but feel he likes me more now, too.
| | |
| --- | --- |
| The Following User Says Thank You to Tuffgirl For This Useful Post: | |
Member
Join Date: Nov 2008
Location: Northern KY
Posts: 168
I guess my start over started about 3 years ago, give or take a little. Mine started when we had split up and he moved in with another woman. I realized I had no room for job growth or even a good salary at my current job. I wasn't able to make ends meet, let alone provide a good life for my children, so I hauled myself to the local community college and enrolled. I was petrified, but it was the right step.

3 years later I'm still there, but my classes will be finished the first of May and I'll be taking my boards in June to be a Registered Nurse!

Everything takes time, I've left, gone back and threatend to leave over and over and over. This week I told AH (supposedly non-drinking for 18 mo) that I was leaving, twice actually. I harbor no ill will towards him, I hope he succeeds at whatever in life and I hope he will be a good father to our kids.

Recovery takes how long it takes. There's no time line or limit because we are all different. Just put one foot in front of the other and if you stumble some on the way it's okay, just remember to get back up.
| | |
| --- | --- |
| The Following User Says Thank You to inahaze For This Useful Post: | |
Currently Active Users Viewing this Thread: 1
(0 members and 1 guests)

Posting Rules
You may not post new threads
You may not post replies
You may not post attachments
You may not edit your posts
---
HTML code is Off
---