My mother is drinking herself to death :(
Member
Join Date: Dec 2010
Location: New Zealand
Posts: 4
My mother is drinking herself to death :(
---
Well I'm new here so hi, very glad to find a place like this and forgive me if I go on a bit! I'm 25 and my mother was sober for 14 years until last year when she started drinking again. It's had a terrible effect on everyone - my parents are now divorcing and my younger sister refuses to speak to her. My dad has custody of our younger brother, who is 14 with Aspergers syndrome but Mum wants to contest this at the end of the year.
She went back into rehab earlier this year, came out and was drinking again the next day. She went back about 2 months ago and upon her release was sent to live with her brother here, rather than our hometown down south. I thought she was doing really well...until yesterday.
Mum came to spend the afternoon with me and the minute I picked her up I could smell alcohol on her. She'd been on her own in town from about 9.30am til 2.30pm. I thought maybe I was paranoid so I txted my flatmate who told me he couldn't smell it. Then he walked past her 4 hours later and txted me to say he definitely got a whiff of something. Her behaviour was a bit off the whole afternoon, not violent and emotional like she usually gets but very weird, like she used to get after a "top up".
I'm absolutely gutted. I told my dad who is more worried for me and the fact that she wants to go home next week and start living by herself. I just get the feeling she will go back and drink herself into oblivion. She sent me a txt last night denying that she was drinking, and my uncle backed her up saying he couldn't smell anything.
I don't know what to do. I'm sick of her lying, she's done it so many times and I feel so guilty for not believing her. But why would both of us smell it? I just want the truth. I don't think anything can help her now, if two stints in rehab won't. She's only just turned 50 and apparently her liver is not in great shape. She was hospitalised earlier in the year for drinking meths and told that if she didn't stop she would die. I'm at such a loss - would there be any other reason two of us could smell it on her?

(sorry for rambling, it's 5.45am and I haven't slept much lol!)
Member
Join Date: Nov 2010
Posts: 2,052
you know...
---
...you've always known. The moment you suspect it you are correct. Be confident in what you know and ignore your mother's other enablers. You are intelligent, and you are seeing what you think you're seeing, smelling what you think you're smelling, and trying to think anything else is textbook denial.

If they have Al-Anon in New Zealand find yourself a meeting and go.

Good luck and God Bless...

Cyranoak
Member
Join Date: Aug 2010
Posts: 101
I actually went through this very painful tormenting situation.

The total relief when you work hard to get them into a rehab program
and then for a while they actually are not drinking. But was not very
long when my confidence in her recovery was shattered by the discovery
of a hidden half empty beer bottle.

As soon as that confrontation came out it was all downhill with openly
drinking bottles of hard liquor. Then all the family fights of how was
she being enabled, etc. Dysfunctions that continue to this day.

Now with this forum I would know if they are out and not working a
program then that is not very encouraging.

Also: what will you do for you? Coming here helps, but perhaps
some AlAnon meetings for you to attend would help. You need a
program for you.

As you read here from more experienced people there is nothing you
can do to control the drinking.

So sorry for the disappointment you are feeling.

sass85,
Let Go and Let God!
No individual is responsible for another person's disease or recovery from it. The key to serenity is finding the wisdom to know the difference between what you can and cannot change.
The opening statement at almost every Al-Anon's meeting states "... we discover that no situation is really hopeless, and that it is possible for us to find contentment, and even happiness, whether the alcoholic is still drinking or not." The first time a friend or family member of an alcoholic hears these words ......they seem too good to be true. For many of us who have spent years living with the progressive disease of alcoholism and tried everything possible to keep the situation from growing worse, the thought that finding happiness while the drinking continues seems inconceivable.
Chances are happiness seems like an unrealistic goal, something that only make-believe families on television shows have. For the alcoholic family reality can become one crisis after another. Pain, heartache, agony, stress, pressure, and emotional turmoil, we've got anything ...... but happiness! However, if we work our recovery programs this can become reality in our own lives and in our own homes. One of the keys to that reality is detachment.
"Detachment is neither kind nor unkind. It does not imply judgment or condemnation of the person or situation from which we are detaching. It is simply a means that allows us to separate ourselves from the adverse effects that another person's alcoholism can have upon our lives."
Many times the family members find that they have become just as obsessed...... and perhaps even more...... with the alcoholic's behavior than the alcoholic is with the drink. Working our own recovery program teaches us to "put the focus on ourselves" and not on the alcoholic, or anyone else.
If we put the focus on ourselves, we will no longer be in the position to:
•Suffer because of the actions and reaction of others.
•Allow us to be used or abused by others.
•Do for others what they could do for themselves.
•Manipulate situations so others will eat, sleep, get up, pay bills and not drink.
•Cover up for anyone's mistakes or misdeeds.
•Create a crisis.
•Prevent a crisis if it is the natural course of events.live.
"It's simple, but it ain't easy," but you do not have to do it alone. There is probably an Al-Anon Family Group meeting nearby where you live. Actively participate here on SR. You will find people who understand as few others can. They have been there, and by sharing their experience, strength and hope, help others to find their own path to serenity.
******************************

*************** ******************
Welcome to the SR family!
Please make yourself at home by reading and posting as much as needed. We are here to support you!
I am always finding words of wisdom in the sticky (permanent) posts at the top of this forum. Those posts contain some of our stories, too. Here is a link to a sticky post that contains steps that have helped some of us:
http://www.soberrecovery.com/forums/...l-problem.html
I believe you can trust your own instincts. If you believe your mother was drinking, then trust yourself. What will you do with this information is the question for you?
I wanted to fix my alcoholic loved one. I wanted to shake some sense into him so he would see that he was ruining his one precious life. I tried everything I could think of. Then I came to the is website and started attending Alanon meetings.
I learned that I did not cause the alcoholism, I could not control the alcoholism, and I was not powerful enough to cure the alcoholism. I learned that I needed to focus on my one precious life.
Take care of YOU! you are worth the effort!
Member
Join Date: Dec 2010
Location: New Zealand
Posts: 4
Thanks everyone for such a warm welcome! I've been doing some reading all around here this morning, what an amazing place

I'm going to attend an Al-Anon meeting next week (it's Friday here and the next one is Monday by the looks of it). I just spoke to my mother and she vehemently denied drinking, saying she couldn't have had just a couple and she would've been all over the place emotionally if she had. I asked her to explain how both me and my flatmate smelt it on her and she said it must be acetone breath she gets when she doesn't eat.
Which is funny because when I offered her something to eat yesterday she said she'd already eaten...
So once again I'm in two minds about everything, but this site and all your words are so helpful. I'm trying not to feel guilty for doubting her as she sounded so straight just before on the phone and proclaimed she was 50 days sober today. Is it weird to hope that she's not lying, even after all this time?
What a heartbreaking story. You are completely powerless over your mother and her disease and that's probably the hardest thing of all to understand.

My dear the important thing is that you get help as soon as possible. This is too difficult a situation for anyone to go through alone. Please try to go to Al-anon, where you'll meet people who have gone through your situation and come out the other side. You're not alone now... God Bless
| | |
| --- | --- |
| The Following User Says Thank You to NYCDoglvr For This Useful Post: | |
Good for you on attending Alanon! I have to confess, it tugs really hard at my heart when I read of someone who has a parent in active alcoholism. I am so grateful that I was given the gift of sobriety, and both of my grown daughters know me sober.
I originally got sober in 1986, but started drinking again in 1990. Thank God I was only out there for two miserable months, and I finally drug myself up that long flight of steps to my home group to start over.
I am so sorry for your pain, hon.

| | |
| --- | --- |
| The Following User Says Thank You to Freedom1990 For This Useful Post: | |
I just spoke to my mother and she vehemently denied drinking...

Is it weird to hope that she's not lying, even after all this time?

Try just to keep the focus on you. You have been a situation with someone you love that is very painful, and can be quite maddening at times....you start snooping, and quizzing, and doing all kinds of detective work to validate your concerns, and to justify what your gut is telling you.

It's a "see, i told you I was right!" kind of thing. You want so much for everyone else to know what you know, and get behind you in your plight. You may feel abandoned, or that you are slightly bonkers for feeling what you feel, thinking what you think...when no one else around you seems to notice what you are talking about. Makes you just want to scream at how frustrating this is!

Even if, sass, you verify that she is drinking...which she probably is...what then?
Do you fantasize that when her drinking comes to light, that the whole family will band together and force her to quit? Haven't you all tried that already? Did it work?

Your mother has to want to quit on her own. She has to reach her own bottom...she has to have that moment when her drinking becomes more terrifying than her NOT drinking.

Until she reaches her own bottom, there is nothing you can do for her.

What you CAN do, is work on yourself. This is a lot for a daughter to have to grow up with, this is very hard on us....my father was an alcoholic my whole life growing up, my mother now drinks at night...sometimes falls down and hurts herself, and now my oldest brother is in the hospital on dialysis and has liver damage from drinking., and my ex of 11 years is an opiate addict.

And in each scenario, there are family members that are enablers, and just flat out refuse to see there is a problem. I can't change them either.

How much more of other people's chaos can you endure, before you, yourself start to break down?

Good to know you are going to a meeting. There is a book called "Codependent No More" by Melody Beattie that is a great read, and many of us here have and are reading. Might be a good weekend plan until your meeting on Monday.

You have us here, and I am so glad you came. SR and the people on here have really helped me learn how to get my own life back... it's a great start for you!



Have a great day sass.


| | |
| --- | --- |
| The Following User Says Thank You to sofacat For This Useful Post: | |
same planet...different world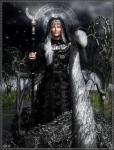 Join Date: Sep 2006
Location: Butte, America
Posts: 10,946
Just stopped in to say welcome to sr !

and to let you know that you're not alone.

I hope you'll keep posting ,
we never know who may be reading
that needs to see what you have to say
and gets it because you managed to say it right for them.

I'm glad to read you found a meeting -
sr is a great place to hang out in the meantime.

again Welcome!
| | |
| --- | --- |
| The Following User Says Thank You to barb dwyer For This Useful Post: | |
Member
Join Date: Dec 2010
Location: New Zealand
Posts: 4
Wow you're all so wise and warm with your words! I'm so glad I found this place.
Sofacat - I have no idea what I'd do if it was confirmed she's still drinking. Her family (brothers, mother) have been amazing with her. My dad still wants her to get well, despite them now separating. There are so many times I've thought about giving up and just leaving her to live her life, but she seems to think we're "so alike" (which is a terrifying thought) and kinda makes me think I'm the only child that cares, especially now that my sister has cut all communication. Surely if she overcame it once before, when I was 10, and stayed sober for so long then she can do it again?
I love her, I really do, but god there are times I just want to walk away. Which is so sad because before all this, when she was sober for 14 years, I was so proud to call her my mother. My friends were jealous of our relationship. Our family was happy and healthy. I don't understand where it all went so wrong. Oh God, now I'm going to start crying again lol so sick of crying!
I'm hoping to do some reading this weekend but am about to head into work. Thank God for work - I've thrown myself into it the last almost 2 years! Sorry for rambling again, once I get going it's hard to stop sometimes

There are so many times I've thought about giving up and just leaving her to live her life

That isn't giving up, that's giving her the dignity to live as she desires, and at the same time it gives you the opportunity to lead your own life as you chose.
I feel your pain. I have been there myself, so many times.

My STBXAH came home from rehab, I smelled the drink just 3 short weeks afterward. He tried to convince me that I was crazy. He was SO convincing I would almost question my own account of the incidents.

I have finally realized, after 3 years of the BS, that when I know, I KNOW what is going on. He's just desperately trying to convince me and himself. Please trust what you know to be true. You're not the one with the problem--it's your mom, and anyone else who's trying to enable her.

I hope you can find someone that you can confide in, or a good Al-Anon meeting to share your story so you can have additional validation. It does help so much, even though we *shouldn't* technically need it.
| | |
| --- | --- |
| The Following User Says Thank You to cambi For This Useful Post: | |
Currently Active Users Viewing this Thread: 1
(0 members and 1 guests)

Posting Rules
You may not post new threads
You may not post replies
You may not post attachments
You may not edit your posts
---
HTML code is Off
---