OT-I am so sad
Wipe your paws elsewhere!
Join Date: Dec 2004
Posts: 3,672
It looks like you may have misunderstood my post. From what you posted, I could see that you don't want to let him go, and the thought of it is tearing you apart. I just wanted to add that there are all sorts of options and workable solutions available. Rehoming is just one option.

So, what would you have preferred from me in support? An "I'm sorry" or to offer a few methods that worked well for me throughout the years that might also work for you?
With all due respect, as much as I love my furry friends, if one of them became aggressive and I had small children around, I would do my best to find a better home for him, too. Sure, we love our pets, but when there are children involved, their safety comes first. There is no way I would take the risk. W2K, I think you are doing the very best thing under the circumstances.
| | |
| --- | --- |
| The Following 2 Users Say Thank You to suki44883 For This Useful Post: | |
Wipe your paws elsewhere!
Join Date: Dec 2004
Posts: 3,672
I was not lecturing anybody. But I can see that I touched a nerve, and for that I apologize. I was sharing solutions that have worked well for me. Most of the solutions I suggested came from the book "Dogs Behaving Badly" by Dr. Nicholas Dodman of the Tufts Veterinary Behavioral Institute. You can find it at your local library. It's been a godsend for me.

I'm still curious, though. What kind of support were you looking for? The "I'm sorries" and "I know how it feels" or perhaps some options that may work?
Member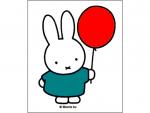 Join Date: May 2006
Location: UK
Posts: 1,149
I am sorry you are going through this, I can see that it causes you a lot of pain, although I think you have managed to find some possible good solutions, I hope one of those avenues work out for you.

For what it's worth, even if your reasons were entirely selfish (and I'm not for a second suggesting they are) that would still be your call about your life and not 1 second of explanation to others would be required.
| | |
| --- | --- |
| The Following User Says Thank You to JenT1968 For This Useful Post: | |
Wife, I've told you this recently, but you really remind me of myself. Good, maybe someone can take the new record on having threads locked.

I surrendered a dog that was TOTALLY glitched out. Took her to a no kill bully rescue after we worked with her for weeks (she was 3 months old and visciously guarding food, toys and space.) She would lunge and attack when you walked by. MY kids were relieved when she left. I found out recently that the no kill bully rescue couldn't help her, moved her to a trainer who couldn't unglitch her and she was "humanely euthinized." This from dedicated animal lovers!
No one can tell you for sure, 100% that your dog won't snap for whatever reason and hurt your kids. I support you, think you're wise to find him a good home where he gets what he needs and your little ones are outside of that realm of potentially being harmed.
I'd never seen anything like my little dog that I surrendered, she was
aggressive
and after she nailed one of my boys she was gone that day. If the cat wakes me up at 4am much longer he'll be looking for a new home too

My AH left him with me when he moved into his place and I've had about enough of his constant meowing and pacing at night.
I am sorry this is happening to you right now, but I'm sure you can find a place for him where he'll be happier and put his skills to a good use.
The narcotics dog I have
major
issues with, but that's because i work for cops who want to end the drug war.
The important thing is your families safety and sanity. You're brilliant enough to find him the perfect home, and after his loyalty to you he deserves it.
Oh, and don't be surprised by the level of emotion. Crap, you've got tons of other stuff going on right now, losing your best friend must be awful!
Sending you hugs
| | |
| --- | --- |
| The Following User Says Thank You to transformyself For This Useful Post: | |
People are still looking but in the meantime we have made some changes around the home to make his anxiety lower, he is on meds, more walks, more Frisbee time. Behaviorist wants to re-evaluate him in a week. In the meantime he can only be with the kids when he is with me and I am in full command and not distracted. So far this weekend it has been successful.

Behaviorist is going to come over and watch him with the kids to see if she sees anything to indicate he is singling out. So far all she has seen is a higly protective state when it comes to me and the kids--and my family.

He is not allowed around other dogs. She said if this does not work she will personally work on rehoming him. She knows the kids have already lost a lot and she knows how they have bonded-so she wants to give it a week to see what we can do to change his surroundings.

But I am on red alert when he is around with the kids-but not in a state of nervousness so Murph is nervous.

Yesterday he was much calmer. Life is more predictable and his barking wildly has decreased about 70%.

If an excellent rehoming situation comes up I will accept it. The kids know that this is a possibility. Older DS instantly understood it and made an incredible analogy-- said we would sort of be doing what his birthmom did--find a better place for Murph so he can have a better life. He is a smart boy.
Just wanted to wish you and your family (including Murph) the best in finding a happy resolution. You've got so many options you're exploring, I have a feeling one of them will pan out.
| | |
| --- | --- |
| The Following User Says Thank You to LexieCat For This Useful Post: | |
Well, if you've got the time to put into it I hope it works out. Me personally, I would freak out if one more person or thing needed something from me, I'm stretched that thinly.
But you seem like a superhero anyway.


Hardly. I have had lots of help from my sister and BIL lately--which has been quite nice. BIL showed up this morning when it was time to leave and older DS was being a slow poke (it's the control thing) and just looked at me and said go to work, I'll get them to preschool and camp and this is the way it is going to be from now on E and A (sons). Wow, never seen DS move so fast. BIL is a very nice guys and loves the kids but he is a pretty no nonsense guy and would take the kids to preschool/camp/school in their PJs in a heartbeat (and probably would not bring them a change of clothes).

Older DS took a 2 mile walk with me yesterday--that is how much he wants Murph to be part of the family. Need to find a wagon for younger DS--is a little guy and that is a long way for him to walk.
| | |
| --- | --- |
| The Following User Says Thank You to HoopNinja For This Useful Post: | |
To thine own self be true.
Join Date: May 2009
Location: U.S.A.
Posts: 5,924
Wife2Kids, I don't know if this would help you in your situation with your dog but one apparently very important thing I learned about dealing with dogs from the vet is that dogs experience higher-pitched voices such as a woman's voice and a child's voice DIFFERENTLY than they experience low-pitched voices. I learned this because I had difficulty with my brother's very large dog, who lived with me for a few years. Apparently they "hear" men's voices much better and therefore obey men more. So, whenever I commanded the dog I adjusted my voice to come from deep in my chest, basically tried to use a man's voice. You may benefit from doing the same and trying to get your kids to do this also. After I changed, the dog was MUCH more obedient. It might actually be funny for the kids to do this too, and get a few giggles in trying. I hope it all works out.
L2L I had to laugh when I read your post because when people meet me for the first time after they have talked to me on the phone they always tell me that I do not look at all what I sound like. Whenver I make business calls about 90% of the time the othr person on the line calls me Mr. I kid you not. A friend told me my voice always drops an octave when I am on the phone. When I was a kid I had a low voice and people would think I was my father when I answered the phone.

People always say once they hear my voice, if they ever hear it again they know it is me--or one of my 2 sisters. Apparently we all sound exactly the same. When my older sister moved in with her soon to be husband I called to talk to her and he answered. When I asked to talk to her he just said Ha, Ha--nice trick. He would not believe that I was not my sister. When he met me and my other sister for the first time he was freaked out. Sometimes even my Dad cannot tell us apart on the phone!

BUT I do act like a mama dog when Murph is out of line and drop my voice even lower. I also do the I go first always (now if I could get the kids to listen to that one!) It drives people crazy when they walk any of the dogs I have had because I always make them sit at the corner and wait. Some times if they are occupied all I have to do is clear my throat and they do sort of the, oh-sorry, did not know we were at the curb (butt goes down and smile comes on)

Tonight we shall see how it goes. First time he was home all day by himself. Told kids they could grab a snack and then we would go for a walk with Murph and then hit one of the kid parks on the way back to the house (there are a few that allow dogs as long as they are on their lead).
Member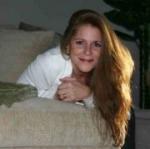 Join Date: Feb 2009
Location: Earth
Posts: 1,249
Wife, even though I don't have any critters of my own, I totally understand the love. I love dogs, and I don't have any because I choose to have white chennile couches and expensive flooring. I also like going on vacation to Florida for 5-6 weeks during the winter, without having to worry about what I'm going to do with a dog. In other words, my son is a grown man, and I am basically free, and don't have anything or anyone keeping me tied down. However, I do love dogs dearly. They are man/womans best friend. They give unconditional love at all times. Murph will be alright. He has his own guardian angel, and GOD is in control anyway. I learned that from past experience.
I'm sorry your going through this. I had a few dogs in my lifetime, and grieved when they died. Losing a dog, is like losing a family member, and sometimes worse. Family members can get under your skin. A loving dog is simply the best. I will pray for Murph.
| | |
| --- | --- |
| The Following User Says Thank You to Angelic17 For This Useful Post: | |
Currently Active Users Viewing this Thread: 1
(0 members and 1 guests)

Posting Rules
You may not post new threads
You may not post replies
You may not post attachments
You may not edit your posts
---
HTML code is Off
---