help please with jealousy
help please with jealousy
---
Hi guys, I'm hoping someone can tell me what I'm doing wrong.
I'm following avrt. Have read rational recovery and don't drink. ... ok around drink and drinkers. ...but get very upset and envious when my hubby drinks. Xx
Hi Petals, why do you think that you are doing something wrong? You have strong emotions around drinking, and of course you will have especially strong ones when your partner drinks. That makes perfect sense to me. I find it hard to imagine how it could possibly be otherwise.

Your AV sees alcohol being consumed right in front of you, and uses this situation to launch attack after attack. He is drinking - I have no choice but to join him. He is drinking, maybe just one or two wouldn't hurt. He is drinking which makes me so angry and I must not feel angry- to hell with this, at least if I'm drunk again I won't be angry. He is drinking - I will never be able to stay sober for good, I might as well give in now. He is drinking and I remember those times in the past when I drank too.

I don't know if I came close on any of these, Petals, but if I didn't, you can figure out how your AV is pinging you yourself, I bet. Maybe take pen and paper and just start writing, you might see the answer come out that way.

However you feel, you know that drinking is not what you have decided, it is not what you want, it is not what must ever do. You have plans and hopes, and you can only succeed with those if you understand AV is every thought of ever drinking again, and it is not you.

I think you are definitely on the right trail, Petals. Sit with these thoughts, and they will pass, and you will be sober.
The Bliss Of Indifference
---
My Mindset and Training is to examine assumptions and reject them - if required - at the most fundamental level possible. I'm continually, casually, reexamining 'accepted' Truths. Many are unsupportable, and need to be tossed. I have that right.

In the present case, if Jealousy is the result of coveting something I want, I upend and rework the equation. I morph it into something I don't want. Outcome? Jealousy evaporates. It's not easy. But, I did find it fairly simple, given focus. It's like opening a Box. There's another metaphorical Box inside [the assumption that Drinking is something I want]. There's another inside that. Keep opening those Boxes until reaching the core of the issue. When in doubt, question. Rinse and repeat.

Ultimately, this exercise distills down to indifference about wanting to Drink ever again. There is practical solace in mentally excavating, and reaching this point.

My Wife drinks, and daily hits either 'upper' Pot, or the Gift a Gal Pal gave her of a Hash Oil Vape. In that she doesn't turn into some Caricature of a 'Cheech & Chong' Stoner, I simply don't covet her 'ability' to engage in that Behavior. This eliminates Jealousy at the core. When Drinking at insane consumption levels, I turned into a sotted Blob. She doesn't. I Sunburn easily. She doesn't. So what? I see those differences between us now in the same light; as potential Mindset obstacles I simply need to accept. I've moved beyond even seeing them as obstacles. The Mind - unfettered by debasing Sloganeering like 'A sick Mind can't heal a sick Mind' - can do this. I didn't get that Memo, fortunately.

I carefully pick & choose Social Situations where there's a bunch of Drinkers. I don't avoid all of them, nor Bars. I, and I alone, control my reaction to all this. In a healthy sense, that is true Power. Self-determination.

I'm over this 'Life Is Unfair' Drinking conundrum by not giving two shakes about it anymore. As a Female Boss used to tell me, using her Thanksgiving Turkey Metaphor: 'Stick a Fork in my Azz. I'm done'.

-----
voices ca**y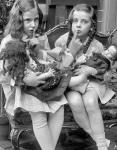 Join Date: Mar 2013
Location: St. Paul Minnesota
Posts: 3,828
I give credit to people who can quit with a drinking spouse. I'm not sure if I could have. My home was the "safe" zone. Had my husband been a drinker I would have had to drawn the line at bringing it into the house. If it would have been there I probably would have drank it. I guess I would have been a little POed at him if he drank whenever we went out because I would have felt like he wasn't supportive of something that was such a huge deal for me. I would have felt like he didn't care I was fighting for my life. In actuality that wouldn't have been his intention but that's how those things are.
Some people it doesn't bother but if it does you it seems reasonable that he quit just until you can get your feet under you. There has been booze in the house for a month now and I have no desire to drink it. It has taken me almost 2 years to get to that point though. I will never keep JD in the house because I still wouldn't trust myself around that.
Short answer: that seems pretty normal but it probably won't be something that bothers you after go have more time in clean.
Thanks for the replies. They are really helpful. I guess it's just AV goading me on.
I can just about deal with his beer but really really struggle around wine.
To be fair he has cut down at home. ...but does talk about drinking too much for my liking. I have tried to explain how I feel but he's very black and white in his thinking. .... drinking makes you ill so just don't drink!!
I need to keep focused as lately I've been thinking about moderation...... thats gotta be AV for sure.
Thanks again xx
Canine Welfare Advocate

Join Date: Sep 2010
Location: Norfolk, VA
Posts: 10,802
The jealousy/envy of other drinkers does subside in time. You're not doing anything wrong at all. But I have to seriously wonder what's going through your husband's head! Does he not comprehend your situation? Can he not understand your issues with alcohol? If he does then why is he putting you in this situation? Imagine you had a deadly peanut allergy and just a tiny amount would sent you into anaphylactic shock. Would he bring peanut butter into the house and leave dirty dishes covered with PB in the sink? I'd hope not!
Relationships are very complicated, with weird dynamics. You need to examine your relationship with him. Maybe he's totally unaware of the difficulty he's creating for you. Or maybe he doesn't really believe you have a problem. Or maybe he's codependent and secretly wants you to fail. I don't know the situation and I'm not accusing him of anything. But you need to figure it out.
It's really hard to quit drinking! AVRT is like a brain-hack/cheat-code that makes it a lot easier. Still, it's harder if the people closest to you don't "have your back". Home needs to be a safe environment.
If he doesn't have a drinking problem than it should be nothing for him to stop with you, or at least not bring it into the house. If he's unable to stop then maybe he has a problem, too.
Good luck Petals! You've come so far, you can do this!

Cause no harm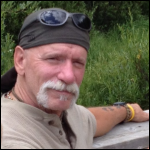 Join Date: May 2007
Location: Missouri
Posts: 596
After a slight (?) reprogramming of my formerly sloshed brain, I am resolved to the fact that I will always come in contact with those who drink. Maybe they can handle the alcohol or not. That is not my privilege nor concern to decide. I make the decision for myself alone. I simply choose not to drink alcohol. In the past, I have exhibited a lack of discipline to regulate my consumption. Because I wish to rid myself of this addiction, I have made the irrevocable decision to not ingest alcohol. I do not desire to continue the alcoholic path I had been following for over 40 years, so come hell or high water, booze is not an option for me. I have and continue to indelibly fix this in my brain. I now can freely walk among those who choose to drink and not be swayed to follow. I do not imply that everyone can or should put themselves in this position, but to reinforce the notion that complete and unshakable resolve to never drink will allow you to move mountains. It removes the fear of possibly "falling off the wagon" and leaves you with a sense of true freedom...which knows no fear.
-Peace
Currently Active Users Viewing this Thread: 1
(0 members and 1 guests)

Posting Rules
You may not post new threads
You may not post replies
You may not post attachments
You may not edit your posts
---
HTML code is Off
---