Fuuuuuuuuuuuu...
I guess I was trying to say that one cannot be confidently sober and consume alcohol in any amount if you understand that sober=abstinent=nondrinker=nopenopenope. None.
| | |
| --- | --- |
| The Following User Says Thank You to freshstart57 For This Useful Post: | |
i don't get it, so i'll ask differently: you're saying that you imagine there are alcohol addicts who have a confident sobriety AND consume alcohol?
just trying to understand how, then, you see that they could claim sobriety?
| | |
| --- | --- |
| The Following User Says Thank You to Ananda For This Useful Post: | |
Member
Join Date: Mar 2013
Posts: 250
On day 10 here. I love the discussion that has taken place about confidence and sobriety. I made the personal mistake of being too confident and thinking that alcohol consumption (in a mythical form of "moderation") was okay/possible for me.

Most people can moderate their alcohol consumption, but I don't think they are hanging out on boards like soberrecovery.com. I think we are a desperate bunch, our Addictive Voice telling us that we are "normal" and not like so-and-so that we read about on the boards. It is internal dialogue like that that pricks up my ears. I know it is IT talking and not me. Logic tells me (plus mystery bruises, soiled shirts, people asking me about plans I never remember making, etc.) that I am not a normal drinker. I crossed that line a couple of years ago. There is no going back for me.

Even if I did moderate in terms of actual drinks consumed, there would still be this all-consuming obsession about drinking that would take away any type of ease or relaxation with drinking. It could never be fun again.
Not The Way way, Just the way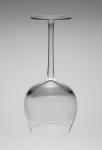 Join Date: Jan 2012
Location: US
Posts: 1,414
Since AVRT has crept into this thread, I think it's important to point out the difference between "sobriety" and "abstinence" in AVRT jargon.

"Sobriety" is the tentative condition of not having alcohol in the blood due to a vast array of conditions that a person is meeting in their daily lives. Sobriety is born of the belief that by myself, I cannot stay stopped. I must reach out to other struggling addicts with the primary purpose of the rest of my existence being to learn about my powerlessness and meet those numerous conditions that will keep me "sober" one day at a time.

"Abstinence" is the condition of not having alcohol in the blood along with a plan to not swallow any more alcohol for some predetermined time into the future, AND of not needing anything other than personal brain activity to secure that condition. For addicted people, that predetermined time is always easiest if set at forever with the Big Plan, due to the nature of the Beast and its AV.
| | |
| --- | --- |
| The Following User Says Thank You to GerandTwine For This Useful Post: | |
Ok the good...you have helped me and maybe others reading your post...thanks..I will never drink again and I will never changed my mind but reading your post makes it that much easier for me. I do not want to go though day one again...so, now lets help you....we are here all of us to help you in anyway, lend a ear and encourage you...By now you are on day 2? You know what to do...you can and will do it....being sober rocks....
My statement equates confident sobriety with non-addictive drinking behavior.
ah, so...the "confident sobriety" applies to non-alcoholics/non-addicts? people who are displaying the behaviour or who actually ARE non-addicted?
i haven't met any "normal drinkers" who have confident sobriety. it doesn't occur to them that they have sobriety of any kind.
hm...
| | |
| --- | --- |
| The Following User Says Thank You to fini For This Useful Post: | |
Errrm. The fallacy that Confident sobriety = non-addictive drinking behavior still comes back to the definition that some sort of sobriety = some sort of drinking. This is simply an oxymoron, a self contradiction at the simplest level. If anyone drinks, they are not sober. Maybe GT's distinction is more useful in this case. If anyone drinks, they are not abstinent.

If the whole concept of sobriety is confusing and ambiguous, then use 'abstinent'. Then the statement, 'I got too confident in my abstinence so I got drunk' is then exposed for what it really is.
freshstart,
yes.
i'd really like to understand how people see it; i mean: how it makes sense to those it makes sense to.
because it seems so obviously off to me.

now i'm remembering an alcoholic friend of mine who hadn't had a drink in a couple of years when suddenly she took a big swig out of a bottle someone had left in her fridge.
her statement was to the effect that even though she'd clearly not been abstinent at that moment, she was most certainly sober.

seems i hear people equating the two often, esp. in secular non-AA circles, yet if another circumstance arises, then sometimes these very people split it into two very different things.
Originally Posted by
1stthingsfirst


My plan is never. Ever. Never in any amount every again. My AV is not "me" I find that I like the me that is sober. I was watching Harry Potter and the Goblet of Fire and it struck me that the baby form of Voldemort is so much like the beast. It was helpless until it was given life from others. Then Voldemort was truly dangerous and destructive.

I am on Day Four now. I have an issue where I replace one addiction with another. I am an avid runner. I recently started running this year after I got my asthma under control. I love running long distances and am speed training for a few events in July. I injured my ankle and knee today and will have to sit it out for two days. I am bummed. The next few days will be more challenging since I do not have that outlet. I am going to have to find something else to occupy my free time... maybe I will learn a new sonata.
I know how you feel. Working out has been an amazing outlet for me, but I have an inflamed muscle or tendon in my shoulder and am being forced to rest it because any movement it stretching just makes it so much worse. And it is totally horrible and driving me nuts! Even running is painful.
Currently Active Users Viewing this Thread: 1
(0 members and 1 guests)

Posting Rules
You may not post new threads
You may not post replies
You may not post attachments
You may not edit your posts
---
HTML code is Off
---