Bad couple of weeks
Bad couple of weeks
---
Hi all,
I've been trying to make myself post this for at least a week now, and I'm probably posting it in the wrong place, but at least I'm typing so so be it.
I've been having a really rough time for the last 2 weeks, thankfully I'm still c & s but it's all really getting to me.
Work has been really stressful, my home life isn't going well at all, I'm having troubles with my parents and my depression is putting in a massive effort to take over my life for the umpteenth time.
Work is pretty much sorting itself out so I won't bother writing about it.
Home is really really tough.......my wife and I have been fighting alot, we're both feeling like we're not getting much support from each other. I'm 90% sure she has some form of PND and have been begging her to get some professional help with it which she is refusing to do. I can see in her behaviour some of the things I've done when I've been in a real bad place and I'm at a loss as to what to do. I'm working really hard to support my family, loooong hours, very early starts and it's hard physical work. I come home and clean up after her and the kids, feed the animals, put the kids to bed etc etc and still I get accused of being lazy and doing nothing for anyone but myself. I spent a long time doing the wrong thing by my family and I'm trying so hard to make up for it and make sure I never do it again and I feel like I get kicked in the teeth for my effort.
I probably sound like the biggest whinger in this post, I'm sorry.
I don't know wether the depression is causing problems or the problems are causing the depression, but I can feel myself sliding backwards. I've had the worst cravings for drink and dope in the last fortnight than anytime since I cleaned up. Like I said it's taken me at least 10 days to work up the courage to write this, every time I'd sit down to do it I'd get thoughts like, 'everyone on here is going to think you're pathetic' 'noone really cares' 'noone will reply' 'you're going to sound stupid' 'they'll all think you're a loser' etc etc. I could type another 40 lines of bs reasons I've given myself not to post.
Anyways, I really am feeling ridiculous at posting this so I'll leave it here before I delete it. Thanks for reading.

Ethanol Intolerant

Join Date: Sep 2009
Location: Cascadia
Posts: 665
Beardo if this was easy, we wouldn't be here right? What are you doing for recovery? I am guessing that you need to add or change something. Something that will help you with insights into your cravings. Booze and drugs take you out of your present state of mind and put you somewhere else. Finding ways to gain perspective on your situation is a key element to recovery. Perhaps trotting up to the gratitude forum and posting some of the things you are grateful for would help. Whatever you do don't isolate. People want to help, give them a chance.
Member
Join Date: Aug 2008
Posts: 165
Beardo, I'm sorry to hear about your recent rough patch. I'm not very good at offering relationship advice, but as far as your cravings go do yourself a favor and do some research/google glutamine (or l-glutamine) and alcohol cravings. I firmly believe that nutrition and supplementation which helps restore our brain and body chemistry back to normal is key to successful recovery and in turn stabilizes our emotional health and helps us to productively deal with stressful situations. I put a couple of links below if I piqued your interest in this approach. I mostly follow the nutritional approach in the book "Seven Weeks To Sobriety" and the mywayout.org website (along with regular SMART Recovery meetings) and am finding it to be a very successful approach.
Again, I'm sorry to hear you are having a difficult time right now, but remember no matter how bad it may seem it hopefully will not be bad enough for you to use over it.
Reducing alcohol craving
Holistic Healing - My Way Out Forums
☯ ⓌⒾⓁⓁ☯
Join Date: Dec 2006
Location: Oxnard (The Nard), CA, USA.
Posts: 8,279
Beardo I don't think your heartfelt post is stupid. In fact I commend you for your honesty and willingness to open up in order to receive support.

I'm sorry your going through a tough time in recovery. Also keep working through your difficulties wile you remain C & S. As difficult as it is, its the only way to seek solutions and not turn to the drug fix, blotting out all of life's challenges. Keep searching for answers, they will come as along as you remain clean/sober.
Guest
Join Date: Jan 2010
Posts: 270
Drink plenty of water daily, see your doc for what he/she can give you to feel better, make sure to go easy on caffine, try to do things you enjoy to distract yourself from how you're feeling, take vitamins, make sure you don't isolate from people, and watch the sugar and processed flour, sleep enough but not too much.

And try really really hard not to drink.
Recycle - I'm thinking i need to reintroduce daily meditation, it really helped alot while I was in rehab and it's something I did continue once I was home but have let slip since I went back to work.
AnthonyV - Thanks for the links, I definitely need to look at my diet, to be honest it really isn't the best. I take a good daily multivitamin and thiamine but I'll definitely look into some of the other supplements and glutamine. The cravings are just more pronounced after an argument, I have several strategies for dealing with them though most of the time I accept them as part of recovery and don't pay them too much mind unless they're particularly nasty. I'm not even close to picking up a drink or using, that just isn't an option anymore.....things are stressful at the moment but it would all get infinitely worse if I went back into active addiction, I'd lose my wife and kids, my job etc etc. That isn't really worst case scenario either, that's pretty much guarenteed.
Isolating is one thing I need to be wary of, it's pretty much the first indication I'm going downhill.
Azureseas, Zencat, LaFemme and Cabledude - Thanks for the support and encouragement!!

What meditations work for you all? I've mostly done guided meditations and I'm not too aware of what else is out there.....ideas?
| | |
| --- | --- |
| The Following User Says Thank You to Beardo For This Useful Post: | |
Cause no harm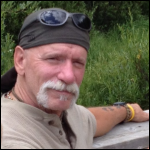 Join Date: May 2007
Location: Missouri
Posts: 596
Stay strong, Beardo. Unfortunately, sobriety does not make problems any easier, nor does using drugs or alcohol. The issue remains just that. It is the decisions that we make to address the problem are better made with a clear head than under the direction of a sodden brain. Stay in touch.
Ethanol Intolerant

Join Date: Sep 2009
Location: Cascadia
Posts: 665
Beardo, the range of meditation practice is huge. I settled on Raja Yoga, but it is a very personal choice. Here is what I have learned on my journey:
Guided meditations can be really helpful for stress relief, but I believe there is much value in learning to meditate on your own. It always felt like a crutch using guided meditations.
I flailed around for a couple of years trying to learn meditation on my own. I highly recommend finding a teacher or a group to practice with. I found having a teacher was an exponential difference in learning.
Decide what you want to get out of meditation and pick one practice and stick with it for at least two or three months. After that, you can redefine your goals if needed.
Being alcoholic, you probably arenít going to take my advice, and you are going to want to do it on your own right?

If that is the case, the most prescriptive instructions I have found is for
Autogenics
. It was developed in the thirties in Europe, it is completely secular, and it has some
scientific study
behind it. I tried to learn Autogenics, but I was a drunk at the time and I could not master the daily commitment....read:FAIL
| | |
| --- | --- |
| The Following 2 Users Say Thank You to recycle For This Useful Post: | |
Member
Join Date: Aug 2008
Posts: 165
Mindfulness meditation is also an important part of my journey towards becoming fully recovered from my destructive relationship with alcohol. It definitely helps me to balance my day. I hope the storm of your situation is starting to ease and that your day has been brighter.

I have some guided meditations CD's that I've used and have read several books on meditation. Right now I am just using a breathing meditation to help clear my mind at night before sleep. I was meditating in the mornings but the past few weeks I have been heading to the gym to some cardio. I also do yoga a couple time a week via DVD's which end with guided meditation and visualization exercises.
| | |
| --- | --- |
| The Following User Says Thank You to AnthonyV For This Useful Post: | |
Currently Active Users Viewing this Thread: 1
(0 members and 1 guests)

Posting Rules
You may not post new threads
You may not post replies
You may not post attachments
You may not edit your posts
---
HTML code is Off
---