things I want to work on in sobriety
Member
Join Date: Sep 2014
Location: Jacksonville FL
Posts: 164
things I want to work on in sobriety
---
I have 68 days sober. I still have nights that I really want to drink. I still haven't completely committed to living a sober way of life. But there are things I want to get straightened out in my life and I know I will not if I keep drinking the way I was before.

One of the many things that I want to fix is my weight. I am about 100 pounds heavier then I would like to be. That is how much I have gained in the past 4 1/2 years. And it is going to take a LOT of work to lose it. Quitting drinking has not helped me lose any weight. Maybe I just replaced the alcohol with sweets. So it is going to take action on my part. Start going to the gym and developing healthier eating habits. I think it will take at least a year if not longer to get down to a weight that I am happy about.

There are other things I want to work on too. Like my budget and paying off some small debts I have. And cleaning my house and my car and learning to keep them clean and not let the trash, dishes, litter box, ect. pile up until I absolutely MUST clean because my mom is coming for a visit. I also need to work on not drinking so much diet coke, brushing my teeth twice a day, go to the dentist to get my 3 cavities filled, and correcting my horrible sleeping patterns.

I think working the steps will help me to let go of my past relationships and move on. Maybe the 4th and 5th step will help me see what I did wrong and why things didn't work out and I will be able to know what I am looking for in my next relationship. And stop wishing I could have my old relationships back.

All these things will take time to get straightened out but sometimes I still think that after I get them all worked out I will go back to drinking. Like I just need to take a break for a while to get my life in order but I don't want to quit forever.

But I am going to accept that I feel that way right now. Because hopefully by the time I do get all those things the way I want them, I will have worked the steps and been sober long enough that I won't want to drink anymore.
That bell or bike person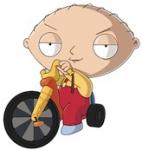 Join Date: Jun 2012
Location: london
Posts: 4,978
I've seen people work the steps and things change ,
Just stay sober, stay open minded and keep on learning what you can , find someone who's sobriety you admire and copy them

Fake it till you make it and keep on tenaciously dealing with stuff despite the ups and downs that will happen .
Keep on

m
Hey JustMe.0,

I am somebody who always struggled with my weight a bit going up-and-down about 30 pounds quite often. However once I started drinking alcoholically, I gained a whopping 60 pounds and I did not even recognize myself in pictures.

It is virtually impossible to lose any weight when you're drinking tons of calories every night from alcohol. I found it was not just the 1800 cal I was drinking every night, it was the hangover food that I would stuff my face with every morning to try and improve the hangover. Did it work? No. But I kept trying and trying and eating and eating. I found that hangovers and binge eating went to hand in hand. Often at midnight on a work night when I was near blackout drunk I would think that a burrito would make it so I would not be hung over in the morning so I would eat a big fattening burrito right before bed.

I honestly did not lose any weight in the first few months of sobriety and I was shocked. But I know why. I was eating terribly and had replaced alcohol with junk food. That was actually okay though. I found over eating to be much healthier than drinking. It was a temporary crutch and now I feel like my whole body has normalized at nine months.

Trust me. The drinking only gets worse. It takes quite a while to get better but if you went back to drinking it would be instantaneously disastrous. And your weight will never go down if you're drinking alcoholically. You can do this.

It's tempting to think that all we need is a break from alcohol and somehow in the future we will drink like a normal person. I have yet to read the story on here from somebody who did that and was successful and I have read thousands and thousands of posts over the years.
Hey JustMe,

Just checking in again because your post really struck a chord with me. I wanted to offer a little inspiration. Two things I knew for sure when I decided to stop.

1. I would never lose any weight if I was drinking, at all. In fact, I kept going up and up.
2. I knew that I would lose weight if I stopped drinking. I knew it and I have.

I've lost about 20 lbs in nine months and it continues to drop slowly but surely. Vanity? Not even. It isn't healthy to be really overweight.

This was my sobriety plan and it worked for me:

alcohol---------goodbye alcohol, hello sweets in large quantities------goodbye sweets and still no alcohol--------normal diet and exercise. That was my progression.

I've always felt that I am more hungry than most people. Now that I'm sober, and it took awhile, my appetite is lower (what I would call totally normal) so I am satisfied with normal quantities of normal food.

I didn't start the gym until almost six months of sobriety and that is helping a lot. I gained sixty from drinking, down 20 after nine months, and I feel confident that I can get back to a healthy weight now that I don't drink anymore and those sugar cravings are gone.

If I were your sober coach (lol) I'd say let yourself kinda eat whatever sweets you want until you are pretty far from your last drink, like 3-6 months. I found that they cut cravings by 80 percent. Your need for sweets will lessen with time.

Keep up the good work!
| | |
| --- | --- |
| The Following 2 Users Say Thank You to MelindaFlowers For This Useful Post: | |
Canine Welfare Advocate

Join Date: Sep 2010
Location: Norfolk, VA
Posts: 10,965
| | |
| --- | --- |
| The Following 2 Users Say Thank You to doggonecarl For This Useful Post: | |
Member
Join Date: Dec 2014
Location: Jackson Tn
Posts: 53
Hey JustMe! I can completely relate to everything you're feeling; there are times where I'm afraid im just taking an alcohol break while I get my ducks in a row with my money, house, truck and weight issues. I think it comes from the sometimes overwhelming discomfort I have when things in my life aren't in order. Maybe that's something you're experiencing? But then I think about how great I've felt this last month, and how much better my relationships are with everyone, and how nice it feels to wake up and remember everything that happened and not miss that immediate shame and fear that came as soon as I opened my eyes and I know that in this moment there isn't a drink in the world that I would trade that for. Everyone on here seems to have good advice for you, And I'm rooting for you!
| | |
| --- | --- |
| The Following 2 Users Say Thank You to InMyBlood For This Useful Post: | |
A lot of us neglected many things while we were heavily drinking. It takes time to put your life back together.

A couple of things I had to do was rent several movies and reread the last couple of chapters of several books. I forgot how they all ended because I was usually too plowed at the end of the night to remember.
| | |
| --- | --- |
| The Following 2 Users Say Thank You to Zebra1275 For This Useful Post: | |
Member
Join Date: Sep 2014
Location: Jacksonville FL
Posts: 164
Thank you everyone for your feedback!

MelindaFlowers, I especially liked what you wrote about your sobriety plan.

"alcohol---------goodbye alcohol, hello sweets in large quantities------goodbye sweets and still no alcohol--------normal diet and exercise."

I am following your progression exactly so far. But now Im going to work on eliminating the sweets and then the fast food. I was eating fast food a lot while I was drinking and then added the sweets to that when I quit drinking. So I really have dug a deep hole for myself to climb out of. I haven't been taking care of my body for a really long time. The alcohol was just a small part of the problem. Now that Im not drinking I realize that its going to take much more then eliminating alcohol. Its going to take cutting out the sweets, fast food, diet coke, and actually getting exercise.

At least now that Im sober I have the opportunity to work on these things. And it means a lot to me to know that other people know how I feel and have worked threw the same issues.
| | |
| --- | --- |
| The Following User Says Thank You to ItsJustMe89 For This Useful Post: | |
Currently Active Users Viewing this Thread: 1
(0 members and 1 guests)

Posting Rules
You may not post new threads
You may not post replies
You may not post attachments
You may not edit your posts
---
HTML code is Off
---