Girl friend just into rehab - left me with kid and no home - need advice
I've been through your situation in both ways. I'm an alcoholic with an alcoholic husband. I went to inpatient rehab and my parents had my two children for the duration as my husband and I were separated. I had no visitors while I was there and was fine with that. I hope your girlfriend comes to realize that she is being given a gift to be able to be in treatment. And also to realize that treatment won't "fix" everything. It is the very beginning of a life long commitment to living a sober life.

My husband cycles in and out of sobriety and it is very wearing to be a single parent with the attendant child care worries. I'm casting my vote for being closer to your family. Support is crucial.

Hang in there. Stop by here for support too.
That's good, I'm glad you are already receiving some financial support. I do think you should move closer to your family. Your priority here is not your girlfriend or even you but your son and he needs the stability that extended family support will bring. I believe this is more important than taking a young child to a rehab unit. I also have a young son and would not want him to see me in such a place. what your gf wants is almost immaterial. it is what is in your son's best interests that matters.

She needs to get sober for herself and by doing that she will be a better mother. she is really lucky imo in that you are not just walking away and taking your son and you are keeping the door open for her to come back to you in time. I assume you are on the birth certificate so have equal rights. I don't think it's a case that she can just come and take your son back-he needs to be with the person who provides him with the best support and stability imo. Perhaps take some legal advice? Usually you get first half hour free.
Member
Join Date: Mar 2015
Posts: 23
Ready at last - Thanks again, legal situation regarding son been discussed in earlier post. Got it covered. My name is one the BC and would get an agreement drawn up and signed by her agreeing for me to move away should I decide to do that. I'm visiting her for the first time next sunday after 10 detox. It will be refreshing t be able to discuss stuff with her sober for the first time in months. The facility is a nice enough place with outside space for child play so that's reassuring. It's right next to a whisky distillery which seems a bitter sweet irony. That's scotland for you ! I'm concious of the fact that I don't want to put too much pressure on her at the moment. She is aware of the time restraints regarding my decision i.e the length of time left in the flat but will try not to overwhelm her with stuff. Possible leave discussing it till the following week.
| | |
| --- | --- |
| The Following User Says Thank You to MelindaFlowers For This Useful Post: | |
Member
Join Date: Mar 2015
Posts: 23
decision made - thanks sr friends
---
Dear SR friends, Wanted to let you all know that I have finally reached a decision regarding the move, give you a quick update of my situation and thanks you all for your advice that I've found a great source of comfort and guidance. My partner has been in the clinic for nearly 6 weeks now. What a difference, she is making such great progress, sober, acceptant and honest. I am so proud of her and am beginning to feel positive and excited about the future for the first time in over a year. We had our first family therapy session last week which went well. I didn't say anything that I've not been saying over and over for years regarding her drinking and the effect it has had on me but the difference was instead of recrimination and turning every thing back on me she sat there and agreed and was so acceptant and remorseful. We have reached a decision together regarding what we should do from here to enable the best chance of happiness and recovery for all of us. At the end of May my son and I will be moving south, back to my roots and closer to my family and she will be joining us 12 weeks later once her treatment in the clinic is complete. Found us a really nice new home in a village 6 miles from my mum, close to a primary school and potential work for myself. Excited but apprehensive, bit of a risk relocating my buisness but hope it will all work out fine and my partner can step back into her role as mother, provider and partner once she is ready. Any tips/advice regarding partners coming home after rehab would be useful at this stage as I realise this is only the start of her life of sobriety. Should alcohol ever pass her lips again she will be out, back on a train to her family. There's no way that destructive force will ruin everything again. Thanks again for being there when I really needed it x
| | |
| --- | --- |
| The Following User Says Thank You to PurpleKnight For This Useful Post: | |
Member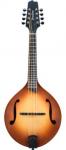 Join Date: Mar 2014
Location: PA
Posts: 12,000
That's great news. I hope all works out for the both of you.

Depending on our personalities - yeah, we're all a bit different I suppose.

Just make sure there is nothing available to be used to get a drink or to even give the thought of having a drink. Purge the alcohol and alcohol products.
Second thing, ask the counselor for advice on how to handle her return - not while she is present.

Third thing, be patient and don't expect her to be the new happy housewife and lover and all that. She needs time to adjust to being 'free' so to speak. Currently she is in a safe environment.
When she gets out her entire demeanor may change. It happens.
Just don't push her or expect her to suddenly be "better". It doesn't work like that. It takes time to adjust. It took me quite a while to learn how to do things without drinking all the time.
Just want you to understand that. She may become a bit lethargic or seem to be melancholy at first. Support as best you can and be positive. Don't bring up the past and don't play the blame game. This is an opportunity for a new life for both of you. Make the best of it.
Good luck. I'm sure someone else will have some book titles for you.
Even if I were able to, I wouldn't want to detract in any way from your good news.

What I'm thinking is that making such an abrupt and dramatic change -- moving -- in early sobriety will carry with it a great deal of stress. We all know that moving is one of the most stressful events in our lives, whether we're drinking or not. What you're planning is not limited to geographical changes, but extends to simple, everyday experiences as well, among much else. You're looking at a fresh start on the other side of the ledger, but even positive changes can trigger anxiety, even panic.

It's a good thing that you're doing counseling sessions together. You might want to discuss a Plan B or two in the event that things don't work out as planned.
| | |
| --- | --- |
| The Following User Says Thank You to EndGameNYC For This Useful Post: | |
Member
Join Date: Mar 2015
Posts: 23
Thanks for all the advice. I understand that the move will be difficult for her to adjust to and will inevitably bring stress. I was going to have to move anyway but staying around here wasn't going to address any of the stuff that has contributed to this problem. This whole nightmare situation has highlighted all the things that weren't right with our relationship and all the stuff in our lives that were making us both unhappy. Isolation, lack of support, job dissatisfaction and of coarse alcohol abuse. I hope the move will address at least some of these though not kidding myself on that everything will all be rosey. My thinking has changed dramatically recently. It may sound crazy but I'm actually glad that this happened in a way. Obviously horrible that my partner ended up in rehab an me and my son have been left to pick up the pieces but glad we've identified both our shortcomings and can address them - look to change and be better parents and partners to each other , glad it happened at a point in my sons life that he wouldn't even remember, glad nothing happened that can't be fixed i.e injury through DUI, glad to be moving on as we have been considering for a while, glad my partner finally accepts her powerlessness over alcohol and looking forward to a sober relationship with her. I'm probably coming across very naive, I know the relapse stats aren't in her favour but have to be positive at this point. She's had such a scare, almost lost everything that she cares about and I hope by addressing some of the stuff that was making us both unhappy that will support her recovery. Her son will be her main motivation I think, she misses him terribly and him her. With change, support and honesty I hope we can make it through. She has always had a problem with honesty, not that she's a liar it's just she very good at bottling stuff up, pulling the wool over peoples eyes, making out all's ok. She's doing a lot of work on that in the clinic and I hope our relationship will benefit from that. Plan on going to al anon meeting once moved and AA will also be available for her. I don't really drink so there will be no booze in the house but there is a pub down the road but then where isn't there easy access to the stuff. We have agreed to leave guilt and shame behind us as best we can anyway and I have forgiven her for the most part. With this recent change in thinking my anger has fallen away. Pretty remarkable really. I just don't want guilt to hold back her recovery as that's the main feeling she has been holding on to. she had a death in the family this week which hasn't helped. Terrible timing but has been expected (long term illness). She is dealing with it as well as can be expected.
| | |
| --- | --- |
| The Following User Says Thank You to BwanaWill For This Useful Post: | |
| | |
| --- | --- |
| The Following User Says Thank You to Wholesome For This Useful Post: | |
Currently Active Users Viewing this Thread: 1
(0 members and 1 guests)

Posting Rules
You may not post new threads
You may not post replies
You may not post attachments
You may not edit your posts
---
HTML code is Off
---