Help!
Member
Join Date: Apr 2010
Location: San Francisco, CA
Posts: 3
Help!
---
Alcohol is ruining my life! I really need to stop drinking but have no support to do so since all of my friends and family drink. i know i should go to AA...just scared to go alone. :-(
| | |
| --- | --- |
| The Following User Says Thank You to BayGirl85 For This Useful Post: | |
Welcome Baygirl!

Posting here is a great start to finding support until you're ready to maybe try AA. I was afraid when I walked into my first meeting alone too but found people very accepting and welcoming - they are especially sensitive to newcomers.

Glad you're here. Face-to-face support is helpful in recovery and posting here with people who understand where you're at is a great support network to help you find your way.
| | |
| --- | --- |
| The Following User Says Thank You to HumbleBee For This Useful Post: | |
bona fido dog-lover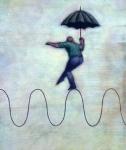 Join Date: Mar 2008
Location: SF Bay area, CA
Posts: 96,361
You can call the AA number (in phone books/yellow pages) and ask if someone can take you to, or meet you at a meeting. AA members do this as service work in introducing people to AA and sobriety. Find the number in your phone book or just google "AA your town and state". I was kind of nervous about the first meeting I went to but the folks were friendly and glad to see me and made me feel welcome.
I'm glad you found SR and joined our recovery family.

| | |
| --- | --- |
| The Following User Says Thank You to least For This Useful Post: | |
Member
Join Date: Feb 2010
Location: Long Island, NY
Posts: 224
Welcome BayGirl. Please keep coming back here. I have found this site to be a very important lifeline in my sobriety and hope that you do too. You have found a good spot here to share with folks that can relate to problems with alcohol. We welcome hearing more about you also: Your stories....any questions you may have...etc.

Alcohol abuse had created major fog brain for me...and the folks here helped me get through the lifting of that fog to a point of better clarity in my head. I see you're in the City by the Bay...so you can probably relate to the darkness the fog settling in brings AND ALSO to the brightness and clarity the fog lifting and burning off allows.

Again, Welcome BayGirl. We look forward to hearing more from you.
---
Last edited by Houndheart; 04-12-2010 at

04:59 PM

. Reason: omission
Forward we go...side by side-Rest In Peace

Join Date: Jun 2002
Location: Serene In Dixie
Posts: 36,740
Why not ask your best friend to go with you?
I too was nervous about going alone. Soooo....
I went to my first AA meeting with a friend .....

Here is an excellent link about AA meetings
Your First AA Meeting<
That may help you move forward.
I sure hope so.
Welcome to SR....

| | |
| --- | --- |
| The Following User Says Thank You to CarolD For This Useful Post: | |
Member
Join Date: Mar 2008
Location: UK
Posts: 4,682
Hi I was scared to go alone too, but once i did i found them to be a friendly bunch of people...there is a real life solution in AA that will give you a freedom from alcohol and a new life...check out Carol's link and you could always ring the number associated with that meeting so you know a name before you get there:-)
| | |
| --- | --- |
| The Following User Says Thank You to yeahgr8 For This Useful Post: | |
Member
Join Date: Apr 2010
Posts: 6
My experience...not sure if it applies to your situation
---
Hello Baygirl! Welcome!

Today is my second day sober so I should not be providing advice but hopefully this comes out well.

My main fears of going to the meetings were:
mostly accepting the fact that I have a problem, I was afraid of it. Even though crucial to recovery, a friend suggested that I went to a meeting to assess my situation; I realized then that my experiences mimicked in most ways the stories shared by others and that I was in trouble. It helped me get into action.

I was also afraid of the social stigma of being an alcoholic. Now I prefer being a figthing alcoholic than having the stigma of being a drunk, whose own friends are afraid to go out with because of my loss of control.

I am sure there were more reasons for me to be scared of attending a meeting but the point I want to make is that you do a self analysis of what is keeping you away from attending and if you feel like it, share it here...I am sure there are plenty of people who will provide great advice.

I am really glad I am attending the meetings. I have been to three so far and it has provided me calm through this difficult times. Even though not everyone gets the same reaction, I believe they are definitely worth checking out. The letter from the doctor in the big book made quite a reaction on my impression of the disease and the effects of sharing with other alcoholics...if not for any thing else, at least attend to pick up a copy of this eye opening piece of literature.

Good luck with this journey. I hope we can help each other stay in the path!

I hope my early advice does not offend any one.
| | |
| --- | --- |
| The Following 4 Users Say Thank You to Hoper For This Useful Post: | |
Member
Join Date: Apr 2010
Location: San Francisco, CA
Posts: 3
Thank you for your replies. I am 25 and never realized how fast alcoholism could progress. I "hit bottom" this weekend when I told a horrible lie to my significant other in a drunken state and the relationship ended. Well the relationship ended because I continued to lie the next day to cover up what I had said when drunk. I tend to start making stuff up when I am drunk...sometimes I remember what i've said and sometimes i dont.

anyway, i know i have a problem because i have all of the signs of an alcoholic. there is no doubt in my mind. it is impacting every aspect of my life in a negative way. i think i have done some serious damage to my liver and brain, ive lost friends because of things i do when drunk, just got dumped by someone i love. all because of alcohol. then i turn to alcohol for comfort in the face of all these disappointments it has caused me in my life.

my life is chaotic right now and needs some major changes. i dont like who i am while under the influence. but it is so hard to stop when social events revolve around drinking. especially in this city and at this point in my life.

what is the hardest part of quitting? the first day? week? month? when do you start to feel normal? i only have one full day without it. i plan to go to an AA meeting on thursday or friday.

also, what about the friends and family members around you that drink? do you have to get rid of drinking buddies? isnt it lonely in recovery without people you used to hang out with?

thanks for your support :-)
Member
Join Date: Mar 2008
Location: UK
Posts: 4,682
I found that by getting a sponsor and starting to work the steps actually opened up a whole new group to me and i made a lot of good friends in a very short space of time, my sponsor had been around a good while and knew most people so before i knew it i wasnt interested in hanging round with my old friends anymore...remember to keep an open mind and that friends do actually come in all shapes, sizes and ages...i didnt realise that when i first went to AA i would be the first to say what would i have in common with a x year old, turns out quite a lot actually;-)

IMO age is on your side in many ways, i have a friend in AA who has been sober a year now and saw that most went out of their way to help him because they will want you to get it young because they would have wanted to have get it younger if they could have back then...

You might meet people that just go to AA and arent really serious about getting sober, people that are there because they have been court ordered but you will definitely meet people that have been sober for years, have really great and happy lives beyond what we can/could imagine and they have a solution for you too...you got a good resource here and some people that are in AA and sober, so keep posting and get to that meeting this week:-)
| | |
| --- | --- |
| The Following User Says Thank You to yeahgr8 For This Useful Post: | |
there are more bottoms that can be reached if I understood you. Jail, living on the streets, having no friends and family to go to anymore, losing your mind to a life of insanity in an asylum or in the streets. other drugs and greater addictive behaviors.

you can make this YOUR bottom.

your title mentioned "help"

go to a meeting. Your first meeting. I remember myself, i looked up the phone number in the white pages of the phone book and the number happened to be a local alano club where they had lots of meetings. i just went. yes, i remember being scared and i also remember still not wanting to be an alcoholic. after a few more meetings i felt more comfortable and began to make some good acquaintances.

do it !!
| | |
| --- | --- |
| The Following User Says Thank You to four812 For This Useful Post: | |
Currently Active Users Viewing this Thread: 1
(0 members and 1 guests)

Posting Rules
You may not post new threads
You may not post replies
You may not post attachments
You may not edit your posts
---
HTML code is Off
---