"staying in today" .......... DAY 15
"staying in today" .......... DAY 15
---
I went to a meeting at lunch—It was a great meeting; so much honest and helpful and 'real' sharing. I felt insecure, but It was OK.
I'm refocusing upon "staying in today." I have 3 more hours of hanging out at work and then an evening with my daughter. And then tomorrow morning we'll watch my son's performance at the bowling alley.
I've paid a chunk of my delinquent debt off today and have a small amount of money to work with until next payday. Then I will be in even better shape. With only a few, less penalizing, bill to pay, I'll be able to get my dying tooth pulled before it starts causing a problem. So if my car doesn't break down and my kids don't need any money, then I will have no problems making it through next week.
I never have to pay another 25$ overdraft fee on my checking account. I never have to have another drink or drug. I never have to be ruled by a secret life of addiction. I never have to live alone and separate from the rest of the world. I never have to freak out on my way in to work—hearing imaginary sirens relentlessly closing in upon me with the speed of magical high winds; and then following me around for the first couple hours of work.
Nope…even the discomfort of insecurity that I feel right now is better than the ongoing results of using. This insecurity I'm feeling now is OK compared to the frightening and endless nightmare of being an addict. I'm even a little grateful I think.
| | |
| --- | --- |
| The Following User Says Thank You to least For This Useful Post: | |
Hey Ksplash,
inch by inch, step by step, we pull ourselves out of the abyss.
a friend emailed me this today and I immediately thought of how much it applies to your post:
Face your past without regret
Handle your present with confidence
Prepare for the future without fear

good for you ~
Hbee
Hey Ksplash...sounds like your doin good...cashflow problems..tight budgets to live by..
but no drink or drugs to worry bout..Sorted..

..same situ here..jus enough to keep em all sweet..an paid up.. less of course ye car breaks down..which mine did..cost me $200..Today get fixed..had to waive the nursery bill for a few days..damn..need to keep a low profile till we can pay em off next week..sure theyll not send the heavies round..jus yet..wasnt plannin on boozin anyway..so thats good..another big attempt at the holy grail of sobriety again...all needed..best o luck...
Member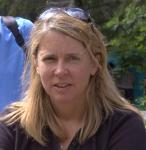 Join Date: May 2008
Location: NY
Posts: 6,608
So true K. Thanks for sharing that post and its a good one to reflect back on if you ever need some encouragement on staying clean and sober. Awesome job! You NEVER have to feel that way again is exactly the point!!
| | |
| --- | --- |
| The Following User Says Thank You to Horselover For This Useful Post: | |
Day 18
---
I read and apprecciate the responses to my last post.

although i haven't been here, i have been staying clean and sober.


at the moment i am stressed, insecure, and tired. I need to get off this computer and either socialize here at the club, or go to a meeting, or go home and chill.

I haven't had any great compulsions/obsessions to drink/use; which makes
| | |
| --- | --- |
| The Following User Says Thank You to least For This Useful Post: | |
| | |
| --- | --- |
| The Following User Says Thank You to Dee74 For This Useful Post: | |
am I happy? sometimes i am and sometimes when I am uncomfortable I think I am not happy.

i'll tell you what...i have been having this sense of contentment with pain because like I know that staying sober in this pain is better than living in the pain of addiction. the lonliness of addiction. the self hate and hoplessness of my addiction.

as far as right now i am feeling very happy. Listening to one of our members (steamvessel) on my IPOD and simply happy. happy with actions i've been taking. more and more friends at the alano club, joining a "recovery" softball team, and reading a childrens book this thursday to my daughters elementary class.

I'm going with the ups and downs of early recovery. I'm accepting them without as much attachment to how i feel. (although it's hard to not be attached to feeling good). I'm beginning to define my life in this early part of my new start in recovery.
| | |
| --- | --- |
| The Following User Says Thank You to four812 For This Useful Post: | |
Member
Join Date: Sep 2007
Location: Redefining Happy
Posts: 2,085
Well said. I can totally relate to that right now.
| | |
| --- | --- |
| The Following User Says Thank You to Reubena For This Useful Post: | |
Currently Active Users Viewing this Thread: 1
(0 members and 1 guests)

Posting Rules
You may not post new threads
You may not post replies
You may not post attachments
You may not edit your posts
---
HTML code is Off
---