a newbie here
Member
Join Date: Feb 2010
Location: Mississippi
Posts: 3
a newbie here
---
Well I'm new at forums and especially this kind but I'm going to try it. I am not new at alcoholism, was in rehab my first time at 21 and second at 23. I am about to turn 40. I've held an occupation for 9 years that limits my drinking. I work on a boat for 28 days (during this time I can not drink and have gotten used to this) and then for 14 days I come home for "vacation". During this time I drink....alot. Ofcourse I come from a family of drinkers so there is not alot of support there. They even go as far as to tell me " you work hard for a living and deserve to induldge". They can't realize how much I don't like myself when I drink. Besides being sick and tired of this vicious cycle I have woken up to the fact that I'm in a relationship with but another alcoholic... I attract alcoholics. I've realized he doesn't care how stupid and idiotic I get when we're "partying" nor does he care how sick I am the next day...I truly get very ill nowadays after an all nighter. When I try to talk to him about his drinking (his pattern, I've found,when I'm home is to drink 2 cups of coffee in the morning and then proceed to drink beer for the rest of the day) he calls me a hypocrite and gets upset with me. I think this is classic case of denial. Sometimes he get's on a wine kick or lately it was a vodka kick. This story could go on and on... basically I don't know what to do. I'm at a loss. He gets mad at me if I try to show concern for him and I realize he doesn't have concern for me. He says he loves me:/ I have more issues...and realize I have to break some cycles and make a solid decision to sober up. Gosh this is difficult. Any advice or opinions about anything would help.
| | |
| --- | --- |
| The Following User Says Thank You to humminbird For This Useful Post: | |
Administrator
Join Date: Apr 2007
Location: Australia
Posts: 203,891
Hi Humminbird
I guess you already know that we can only really do something about our own drinking - and Newbies is a great place for that - you'll find a lot of support for your own problem here

You'll also find support for the other side of it too.
It's hard when a partner is a drinker, and especially hard when they show no signs of not wanting to give it up, or of wanting to support you - but others here have managed to get and stay sober, despite the obstacles.
Do check out our Family and Friends forum for people who are, or have been, in similar situations for their partners drinking
Friends and Family of Alcoholics - SoberRecovery : Alcoholism Drug Addiction Help and Information
I think you'll find a lot of help and encouragement here no matter which forum you're in at the time

Welcome to SR!
D
Member
Join Date: Feb 2010
Location: Mississippi
Posts: 3
O.K. being that I'm new to all this please be patient 'cause I don't know what in the world I'm doing...but I'm trying

I'm already understanding the K.I.S.S. (keep it simple stupid) method applies here. Deal with individual issues one at a time...so I'm heading over to 'Family and Friends of Alcoholics' (didn't know I qualified for that forum) to handle the boyfriend issue....I'll see what turns up there. Thx
Hi Humminbird (aren't they beautiful?) and welcome.
I think when we drink we not only attract other alcoholics, we are also attracted to alcoholics and why not? Something in common. It's tough to escape the cycle, but you made a great start by joining SR. Also remember, at this point you and your drinking or rather stopping is priority, not trying to help others stop drinking.
That is entirely up to him. You need to concentrate on your recovery. Hang in there.
Member
Join Date: Mar 2007
Location: Philadelphia, PA
Posts: 5
Newbie
---
Hi Hummingbird,

You already have provided your own answer: "I realize I have to break some cycles and make a solid decision to sober up."

Realizing it and doing it are two completely different things. Nothing will happen until you agree, spot-on, with no hesitation, with Step 1. You know the drill. Right? If not, I'd look for at least a temporary sponsor, and get a handle on it.

An online forum is okay for getting ideas/suggestions, especially if you're geographically isolated. Otherwise, it doesn't substitute for an in-person meeting. When I got sober, I needed to have a sponsor, from Day 1, who would call me on my B.S. Other real-life people in the rooms can do that, too. It's a drag until you realize they're helping you to save your life, and to have a better life.

Your partner? Unless he's willing to give up drinking, he's much more likely to get you drunk than you are to get him sober. What you do about that is up to you.

Get a meeting list, get a sponsor, get sober for real ... one day at a time ... and get a much more happy and fulfilling life. It'll happen if you want it.

Love and blessings,
Jane
| | |
| --- | --- |
| The Following User Says Thank You to Janey_Jump-UP For This Useful Post: | |
bona fido dog-lover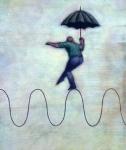 Join Date: Mar 2008
Location: SF Bay area, CA
Posts: 96,215
Welcome to SR!

In my opinion the only way to get sober is to just do it. Whether it be rehab, AA meetings, another recovery program, counseling, outpatient therapy - it's all up to you. It will be more difficult to get sober while living with an active alcoholic, but it can be done if you do it FOR YOURSELF. Don't try to solve his problems, just work on your own. Today would be a good day to stop drinking.

| | |
| --- | --- |
| The Following User Says Thank You to least For This Useful Post: | |
Hi Humminbird

I just wanted to point out of course your boyfriend doesn't care how stupid you act when you're drinking or how badly you feel the next day because you are his drinking partner. The more you drink the more he gets to drink.
CindeRella is proof that a new pair of shoes can change your life!

Join Date: Aug 2004
Location: Spreading my wings
Posts: 7,163
Welcome Humminbird!

There is a lot of support here please be sure to check out as Dee said the Friends and Family Forum.
There are also a lot of stickies on the top of each forum that you may find filled with a wealth of information! And of course there is always us!

Welcome!
| | |
| --- | --- |
| The Following User Says Thank You to Rella927 For This Useful Post: | |
Currently Active Users Viewing this Thread: 1
(0 members and 1 guests)

Posting Rules
You may not post new threads
You may not post replies
You may not post attachments
You may not edit your posts
---
HTML code is Off
---