Son moves back home and so begins the chaos....
So today, he came home after work to pack his stuff up. Two hours later he wasn't near ready, so i started yelling at him. This of course was not helpful, but he is now gone. I told him he was a selfish drunk. I had earlier told him that I would help him get back into rehab, but I was not going to live like this. He said yeah rehab really worked didn't it. I said you have to work it. At one point I stood over him yelling "get out of my house" over and over again. Man, i feel sick. If I hadn't done that, he would have kept finding one thing to delay his leaving after another. He is moving in with his dad who is an enabler and in denial. We'll see how that goes. My AS can't stand to stay with his dad, so even though he is still in a house where he will be taken care of, he will not be happy. Maybe it will be enough, maybe not.

I'm doing okay right now. Just a little sick at how I had to erupt to get him out of my house. Help me friends, I feel so sad.
krhea
Member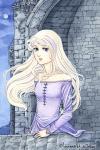 Join Date: Jun 2007
Location: My House
Posts: 1,122
*hugs*

Just remember that you did the right thing. He was stalling, hoping that you would back down. He probably thought that you would feel bad about yelling at him, put yourself through a guilt trip, and invite him home with open arms. This is all part of his game. Don't forget how manipulative addicts are.

Him living at home was obviously not working. And what should happen with something that doesn't work? You fix it! The only way to fix this was to do exactly what you did... and it sounds like you did it well. He earned every bit of what has happened to him.
krhea75,
Well big hugs to you, I think you need a whole bunch right now!

I think sometimes I need to remember this is a program of progress NOT perfection. We're human, we get frustrated too, it's understandable.

Let go, and Let God, and have faith that your sons H.P. has a plan already "tailor made" for him.
It may not be exactly what WE want, or the time schedule may not be as fast as what WE want, but none the less, your son is in good hands.

It's all going to be okay.


Do something good for you tomorrow, make a plan for a nice relaxing day, and go for it!

Hugs....
Sending you some prayers for peace. It is so easy for us to feel good about ourselves when things are going good and equally easy for us to be so hard on ourselves when they are not. I think it is the loss of control that we feel that makes us go bonkers. I have done it so many times in the past with my daughter. I can see her going down the wrong road, I feel so helpless and frustrated and that leads me to totally lose it with her. Yesterday my husband, my daughter and I went to see my mom and my family. It was such a good day and then in the middle of it I was struck with overwhelming fear of the what ifs. What if this does not last with my daughter. I had to get outside myself and just realize that none of us know what the future will bring. Just stay in today, Khrea. That is all you can do. Hugs, Marle
Good advice, Marle. Stay in the day. Today I went to church and there is this family there who has a 3 year old who is completely out of control. The mother and father follow her around and do her bidding. Everyone in church is tolerant, but secretly wishing those parents would put their foot down and stop her from wandering around the church during services and talking during the sermon. Then I had a flash. This is me. Even though my child was better behaved as a toddler, he is out of control now. I have to stop him from wandering by giving him a boundary. Not in my house. it's so easy to judge others until we see ourselves in their weaknesses. I am doing okay today. I haven't heard from my son yet and that's good. Thanks for the prayers and support. I feel it holding me up. Just for today.
krhea
Member
Join Date: Sep 2005
Location: homebased
Posts: 408
Hello friend,

I've missed you!

I haven't been around as much lately and just checked in and saw your post

sorry things have been so rocky but as we all know "nothing changes unless something changes" so hopefully this will be the "change" he needs....his wake up call....
if not, at least you will not have a front row seat!!
Member
Join Date: Jun 2008
Location: USA
Posts: 427
((((Krhea)))):ghug3
I know this was hard but when you found the liquor bottle you knew you were doing the right thing for him and you.
It is going to be ok and you you should feel stronger inside for not enabling him. He took his time packing because you know he wanted you you to fold and break down and say ok oe more time. BUT you didn't!!!!:ghug3 Your letting go! And he is going to have to make better choices and in the mean time, you need to take care of you now. You deserve it so do something to make yourself feel better. Go to a meeting also and get some support to convince you your right....:ghug2

Definitly make sure your door are locked so no one can come in.
(((((((((((krhea75))))))))))))))))))))))

Big hugs and prayers coming your way to help you keep the resolve. Your AS need to hit his bottom so he can bounce back up. As the page in the One Day at a Time book says (in more words or less), "Get out of the way so that your son's HP's light can get to him."

Krhea75, I stood IN THE WAY way too long, blocking the way. I had to get out of the way in order for my AD and her higher power to get together. BEST move I ever made.

Hugs and prayers...you can do this. Remember, you are kicking drugs out of your house.

Hangin' In
krhea75,
You are doing all the right things. I know how hard it must be. . . I can remember lying in bed on a bitter cold January night listening to my son cry and plead to be let in and not letting myself give in. These memories never go away, but they can be replace by better ones.

I believe that by "raising the bottom" for him—he was able to pass through this period in his life more rapidly, as we let the natural consequences pile up. He is in his 3rd year of college now and is doing great.
Member
Join Date: Sep 2006
Location: ontario, canada
Posts: 540
Your a strong women. My son is 21 has been using since 17, I cant tell you how many times Ive kicked him out. It never lasted more then 2 or 3 days. This past November I kicked him out for good. Like every other parent we fear for there safety. I still have problems detaching from him, but with every little step it does get easier. There isnt a day that goes by that I dont pray for him and his recovery, but I know now that if I didnt let go he would drain me emotionally. I am so sorry he is going through this, but your health and sanity is important. Life with an addict is like being on a rollercoaster. He is out of your hime you know he is safe. You truly need to take care of yourself. What I have learned is it is totally out of our control.
Thanks all for the encouragement. This is day 3 and I have been staying busy, but when I walked in the house today, it seemed so quiet. He is at his dad's pulling the same stunts. AS did call me last night, asking if I would help him get a loan for school. I told him that he had to do all the other things (signing up for classes, etc.) and then I would help him. i probably should have added, attending AA and remaining sober. But I didn't think about it at the time. One day at a time. I'm turning this over to my higher power: please God, take care of him Lord, be his father and keep working in his life. Let him know how special he is and how much he has to offer.
Member
Join Date: Jun 2008
Location: USA
Posts: 427
(((((HUGS)))))) You did the right thing, it is just hard because it is your son. But now he knows your stronger and mean business. And you know he is going in with his Dad so he still isn't on the street. Use this time to get a grip and KNOW you did right.
Maybe he will see clearer at his Dads. Prayers and hugs for you this isn't easy, but your not alone. Now have some choclate, lots of choclate or whatever your favorite comfort food is. It will be ok!
Currently Active Users Viewing this Thread: 1
(0 members and 1 guests)

Posting Rules
You may not post new threads
You may not post replies
You may not post attachments
You may not edit your posts
---
HTML code is Off
---