Depressed and guilty
Depressed and guilty
---
So, even though things are going great in MY life right now, I am feeling very guilty about my 16 year old son. He is now spending a lot of time with his dad because of my work schedule and because I can't get him to tennis, the dentist, the math tutor, etc. My X has actually picked up the slack but I find that I don't spend any time with my son. I take him to the gym after work sometimes and I try to check in with him all the time.

And, since we homeschooled him for 16 years (maybe that was a mistake?) my X and I are fighting over the plans for the next 2 years. The original plan was for our son to do online schooling through K-12, but my X now says that since ds spends so much time with him, that he should go to a regular school. I am not adverse to it, but my son has never seen the inside of a school before....EVER! He knows nothing about how to get around, how to organize his day or his books or a locker or about the social structure of a school. My heart breaks for him because I don't want him in the middle of this fight but I can tell that my XAH is convincing him to go to school. I feel like I'm losing my child and it's breaking my heart.

I know that we can get an IEP for him( he has multiple learning disabilities along with Tourette's Syndrome) but that won't help him manage his day very well. He might get a few accommodations in certain classes. This will be his junior year but his math tutor was telling me that he would only be able to handle pre-algebra. He's been doing 4 hours of one on one math tutoring every week for the past 15 months and he's STILL not ready for Algebra!

I am tempted to quit my job but that seems like a step backwards. I need the health insurance and I need the job experience. My money won't last forever and I don't want to be living in a van down by the river in 3 years. I am so sad. I feel like I've abandoned my kid when really I just wanted to get us out of the dysfunction. My poor kid just doesn't seem to know which way to turn and I pray that my XAH isn't poisoning my kid against me after all these years. XAH has written me some VERY nasty emails basically accusing me of abandoning our son, dropping the ball on his education, not being involved, being selfish, and that my 'walking out' was the demise for all 3 of us. He is guilting me at every turn, playing on my emotions, and throwing me under the bus at every turn.

I can handle most of it, but sometimes I believe he's right. Sigh....I hate the position I've put my son in. Also, my son was recently saying he wanted a more social life and that's why he, himself, wanted a change from homeschooling. UGH!

I hate to doubt my decisions. Yet, I still love my freedom, I love not living with alcoholism and addiction anymore, but now my son has to do it.....and it's hurting me....truly.
Try to remember that just like you, your son has to work through this major life transition. And I found with my kids, it took them a lot longer to adjust to the new way of life than me. Probably because I had been working and planning for it and to them it just happened.
Try to find some time to have a good long heart to heart with him and see if you can figure out what he really wants--not what his father wants. Then work towards that.
The most important thing you can do for him is not quitting your job. It's letting him know that whatever he's feeling, it's okay. And his feelings are important. It may or may not be possible for him to have life and school the way he wants it, but if he knows you are doing your best and you want what's best for him, it will all work out just as it's supposed to.

L
For myself I know when I feel guilty about DD7...I can change it quickly by just some self talk. You are a courageous mother and have come so far, do not allow yourself to feel guilty. It is a normal feeling as a working mom but dont stay stuck there.

I would feel guilty about working OT to supplement the income STBAXH stopped giving me while this divorce is being finished. I would feel guilty I was not physically present the way I want to be but you are doing what you have to do now.

Circumstances have changed and you are doing your best. From all I have seen you post here, you are a strong woman and mother, dont second guess yourself!!!
Member
Join Date: Sep 2013
Posts: 213
Hi Liz,
Please don't feel guilty, you've done what you thought best and I would bet it was (is) best.

Our church has several home schooled kids ;My girls are great friends with them. The girls were have always attended public school.

I am amazed at how mature and intelligent these kids are. At my youngest daughter senior english class the kids were to give a speech on someone in their life who was their hero, someone who they saw that modeled to them strength and greatness. This one boy who spoke was homeschooled all his life until his senior year. He spoke about how much he believed his parents sacrafieced for him to learn and grow at home. He would never trade it for anything. His mom to was worried for him when he went to public school, but he proved her wrong.

I'm telling you this because I believe with all my heart he will be okay. Even though I've never met you or your son. I say this because I have not one young person that has been taught and schooled at home , that did not blow me away with their strength and knowledge!

Have faith in what you've taught him. He will do just fine, and..... kids are resiliant.
| | |
| --- | --- |
| The Following 2 Users Say Thank You to changeneeded For This Useful Post: | |
Member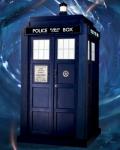 Join Date: Apr 2013
Location: Mmmmmm
Posts: 3,179
Hello Liz,

That's all he has left to manipulate you - your son.

Visit the high school. Check into it with your son. See how he responds to it.

You've sacrificed a lot to give your son the best for as long as you could. You are showing your son what you need to do to be independent. We too have to show our recovery by deeds not words.

Take care.
Member
Join Date: Mar 2013
Posts: 214
Could you get your son a therapist? That way, he'll have a neutral person to help him deal with the issues at school, how to cope with the new family situation, and his own feelings.
For my kids, it was a lifesaver. Having an adult who isn't involved in the family, to just help them with their issues and feelings, was great. Not cheap, but worth it.
I know how you feel. Things are slowly working out for me, but I can't be a stay-at-home mom anymore, and I feel so guilty sometimes.
Other times, I think its' good that my co-dependent b.s. is out of the house more, so they can figure out some stuff independently, as teens need to do

He's 16, and even though he may have some challenges due to his learning problems, you want him to be able to navigate the wider world of employment and living, correct? The workplace will demand that he know where he needs to be at certain times and what he needs to be doing. You can't go along every day when he goes off to work. Seems to me like this is a perfect time to start transitioning to a more independent schedule and taking responsibility for things like where your locker and your classes are.

He sounds like a great kid--I'm sure he will adjust.
I agree with above posters that your ex is using son to manipulate you,
but I also think Lexie is right and that it is a good thing to learn to "deal"
with things like scheduling, classes, etc. since he will need to do that in college,
and later in his vocation.

Be a participant and take him to the school. Talk to the teachers and see
what they have to say. You might be surprised.

I am working with several public school teachers at the moment, and I have
been extremely impressed by their professional commitment to their students,
their pedagogical skills and strategies, and the quality of the education they strive to deliver on a daily basis.
well, after talking to my son last night (I hadn't seen him for 4 days!) he told me that he and his dad think that the Online Charter school is the way to go. He will spend his weekdays with his dad and weekends with me and then I will try to spend one weekday night with him.

He thinks this is what is best for him. It will still be challenging academically but will give him the time in his schedule to keep up with his tennis training, tournaments, etc. He will be accountable to teachers, be on the school district's schedule, have to do standardized testing, etc. So, it's a step up in responsibility from the homeschooling but not so chaotic as going to our massive high school....yet.

By the way, this was the original plan BEFORE I decided to even take the job in May.

I also told him that if the online school doesn't seem like a good fit for him halfway through the first semester, then I wanted him to consider the local high school as the next best alternative.

Then, I put pressure on him to get his learner's permit. He's 16 and is legally old enough to drive but he failed the permit test 3 times and I really would like to see him gain some independence and freedom. That will also help him open up his social calendar AND give him a chance to start a job next year part time.
Community Greeter

Join Date: May 2010
Location: USA
Posts: 13,566
It sounds like it's all coming together. One thing I learned is not to be locked into only one option. I thought I would NEVER take my DD out of private school, however, I switched her mid-semester to public and she has been great every sense. Different circumstances, but it has made me see that there are always other options, and to explore things I did not think I would before.

So now I have one in private and one in public, and it's working pretty great!
| | |
| --- | --- |
| The Following User Says Thank You to hopeful4 For This Useful Post: | |
My older son had a lot of issues with depression and social anxiety when he was in high school. He wound up attending a charter school that is one of only a couple of public Montessori high schools in the country. It was good for him, mostly--though he carries a resentment that he didn't get as much math education as he thought he should. The setting was perfect for him, though.

Sounds like everything will work out--that sense of flexibility will be important for both of you to cultivate. "Ideal" isn't always possible, but of the "good enough" is.
Currently Active Users Viewing this Thread: 1
(0 members and 1 guests)

Posting Rules
You may not post new threads
You may not post replies
You may not post attachments
You may not edit your posts
---
HTML code is Off
---