Repeating pattersn
Community Greeter

Join Date: May 2010
Location: USA
Posts: 13,566
I can relate too. I remember back when my XAH came home from rehab (he did manage to stay clean for a year), he was awake all the time. I was so usto him just "going to bed early" (passing out) around 7 or 7:30 and then, bam, there he was all the time. It took alot of getting usto.
| | |
| --- | --- |
| The Following 2 Users Say Thank You to hopeful4 For This Useful Post: | |
Member
Join Date: Nov 2009
Location: Southwest
Posts: 1,207
Yurt,

I had small children and I didn't know enough about alcoholism to realize that it's progressive unless one is actively seeking recovery.

So I overlooked a lot of discomfort signs in myself. I rationalized them away, thinking I needed to have some good reason to leave.

Something big and obvious.

I finally got it, but by the time I did, I was in such a weakened condition from all the years of ignoring what my gut was telling me and living in denial.

If I had been honest with myself when it was nothing more than "I don't want this", I would have wasted about 15 fewer years of my own wild and precious life.

Your not wanting to stay is enough of a reason to go.
| | |
| --- | --- |
| The Following 3 Users Say Thank You to stella27 For This Useful Post: | |
| | |
| --- | --- |
| The Following 2 Users Say Thank You to NYCDoglvr For This Useful Post: | |
Member
Join Date: Jan 2014
Location: CA
Posts: 37
I too have been living this cycle and waiting for the reason to leave. Those reasons have come and gone and I'm still here. I'm mad at myself for not trusting myself to listen to my gut. I'm doing more of that now. And I am at the point where I really don't care what he does.
I am sad because this is not the married life I wanted but I'm enjoying my time with my kids and the time I spend by myself. I too have the dream of living in a peaceful space with my kids and animals.
| | |
| --- | --- |
| The Following 2 Users Say Thank You to mauihope For This Useful Post: | |
Member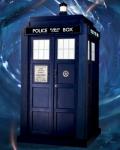 Join Date: Apr 2013
Location: Mmmmmm
Posts: 3,179
Yurt and everyone, thanks for sharing your recognition of this point.

On Friday night I talked with a friend about ending my marriage and timing. She supports me and does not rush me. But she did think I should consider talking to my DS about my thoughts. He is almost 13. I am thinking about it. What do you all think?

Yesterday a major enabler showed up for Easter. Things started out as normal. Dance dance dance then dinner. RAH came unglued with me over how I made the soup. I used a slightly different recipe. I put celery and a bit of red onion in the soup! Then I had the audacity to buy the beans in a can instead of a glass jar. So RAH left me with enabler and went and got the right beans housed in a glass jar. WTF the beans are going in a soup! I was flustered bc I cannot win. The canned beans were CHEAPer at Aldis and Even Jesus Christ knows that Aldis might have great northern beans but they will have one choice, not 3-4.

So I made the salad. A good tossed salad with stuff tossed in it! RAH returned with beans. I got a lecture over not listening. I got a lecture that I should not change the recipe. I got a lecture that DS did not like the soup bc of celery, red onion and parsley. So I left the table after giving RAH a look and went inside. I asked DS if he hated the soup. He said it was fine! That the problem was with my RAH. And he was right. Once again I see that my act of service - making dinner - was a free for all of criticism. I do not listen (aka if I make dinner I have no freedom to make my own version of the base meal). Somehow the act of getting groceries and spending money gets me that look, "These are my receipts? (Sigh of century)". Then he told me he did not like artichokes in his salad. He was pulling them out like I had stuck snails in the salad.

So it was perfectly fine to go and blow money on beans in a glass jar. Meanwhile I got multiple meals and all the side dishes for Easter going to two stores and spending $120. I was proud of myself as I know I did things thrifty but we still had meat last night and I got fish and chicken for upcoming nights, so that was cheap! But it was not good enough.

It was all a show for enabler! I realized as I went to bed it was the same old same old! I was the martyr frustrated dealing with H. H felt he was the victim bc I don't do exactly what he says, I spend his money, and I make things different when he hates change. We both wanted enabler to take our side. Because we are ridiculous and we cannot be on the same side!

So dear every God in heaven and spirit, please watch over me today to not dance.
| | |
| --- | --- |
| The Following 2 Users Say Thank You to CodeJob For This Useful Post: | |
I saw my counselor yesterday, and talked to him about my own anxiety regarding my choices and the prospect of leaving. I won't repeat the entire hour, but he basically told me that I do not have to set a date in stone (have been doing this because of my financial situation), however I can set a date to make the actual decision. I should continue my baby steps toward the goals that I make and then make my actual choice on that decision date. If I choose to stay, either permanently (not likely) or temporarily, I still have made the steps. It may make the actual decision easier. Even if I stay put for a while, I have only done things that will make me stronger.

I did have a pleasant day looking at rental houses with my friend. No, I am not moving him in with me, however, he pointed out aspects of the different properties that I should consider when I do make my move. Tile....neighbors....access....room sizes....shade trees (Arizona, you know) and more.

Hope everyone has a peaceful Easter!!
CodeJob,

I have experienced similar performances from my AH. Yes, it does seem like they are showing off for visitors. He does most of the cooking lately, however, I did prepare all of our Christmas and Thanksgiving holiday dinners this year. Everything was criticized, and in front of the guests. It was awful. I have mentally uploaded these memories to my "highlights reel" that I play back to myself when I am feeling wobbly about leaving.
I don't consider myself to be OCD, however, my spelling typo in the title of this thread is making me crazy every time that I see it. I am a teacher, so I want to slash my monitor with my purple grading pen every time I see it. Is there a way for me to correct it at this point?
OH, Codejob---Your husbands display of utter disregard for your feelings is appaling! Not to mention, disrespectful to the others watching the verbal abuse. You must have felt soo humiliated! Why does he do this?? BECAUSE HE CAN!

Code--you are just as important as he or anyone else in this world. Your thoughts and feelings matter--you are important!!

Regatding the question about your son...here is my take on it: Regardless of how you handle it--I would say that it is of up most importance that he is not made to feel that he is responsible for what you do. He should not feel the weight of adult decisions on his shoulders. HOWEVER, it is important that he feel that someone cares about how he is feeling. That his feelings matter. There is a fine line, here. If it were me, I would let him know that you are concerned about the atmosphere in the house--and how does he feel? Personally, I would not talk to him about your actual decision until you know what it is yourself and you have, at least, some general plans in place.
In a perfect world--you and your husband would break the news of any actual decision, together. I do realize that sometimes this just isn't possible.

Children need to feel that the parents in charge know what they are doing--that the parent is the CAPTAIN OF THE SHIP. Otherwise they feel very insecure about their fate.
(we parents often have to fake it--in that respect).

This is how I see it.....

Hope it helps, some...

dandylion
| | |
| --- | --- |
| The Following 2 Users Say Thank You to dandylion For This Useful Post: | |
| | |
| --- | --- |
| The Following User Says Thank You to dandylion For This Useful Post: | |
Currently Active Users Viewing this Thread: 1
(0 members and 1 guests)

Posting Rules
You may not post new threads
You may not post replies
You may not post attachments
You may not edit your posts
---
HTML code is Off
---