Thinking of taking my 9 year old to Alateen...
And a little funny background so that maybe you understand her personality.

a couple of years ago, we had "the talk". We covered the birds and the bees quite extensively. After the talk was over, I gave her a minor lecture that she could talk to me, her step dad or her aunts about anything, but she was not to share this information with her friends. I told her that all mommies want to have this talk in their own time and that she should not be sharing it. What did she do? The very next day she snuck the book I used to school and sat down with it at the picnic table and gave 5 little girls "the talk".

There were alotta phone calls I had to make that night. No matter what I want or like, my daughter is not one for secrets. Although mortifying, it still makes me giggle.
Lexi,
We have had that talk. My girl is the one who would sit down the barista at Starbucks if she could. And yes, we have had the inappropriate touching talk to. Again. For me, discretion. I'm sort of confused a little, as when I brought this up with my sponsor and a couple other meeting members, they agreed with me. Same with a man at my husband's alanon.
Heathen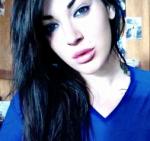 Join Date: Mar 2009
Location: La La Land, USA
Posts: 2,567
So.. The secret incident is that you got drunk and verbally mistreated/abused/assaulted her. That, in my opinion is one of the worst secrets to ask a child to keep.

I really have nothing to say further than that about this that would be helpful to you.

I am glad you're getting the help you need.
| | |
| --- | --- |
| The Following 2 Users Say Thank You to smacked For This Useful Post: | |
Member
Join Date: Mar 2011
Posts: 8
I really don't mean to make you defensive. It seems like a good number of the people replying are CoA themselves, so there's a huge amount of empathy going out for your daughter.

For my part, I just hope you can gain something from the experiences I had and use it to make your daughter's childhood safer and help her to grow into a functional adult.

Even if 364 days a year your home were perfect, one day of that level of mistreatment would stick with her for the rest of her life. By the time she's twenty, think of how many experiences she would have to replay over and over in her head, of her mother's voice saying awful things to her. Even one day a year would add up.

Alcoholic families are not known for their communication skills (which is a reason why talking about it with her friends (as opposed to cousins and family members) can be very beneficial). If your daughter is willing and able to be open with people, it's a blessing. Might not feel like it when she's talking to the Starbucks cashier, I know, but it really is. Explaining discretion is appropriate, but you need to keep in mind that she will be inclined to keep secrets all on her own once she realizes that her family is not 'normal'. Do you really want to plant the seed now?

There's a pattern to children of A, certain traits that we develop to protect ourselves. They serve a purpose when we're dealing with our families, but out in the non-alcoholic world we tend to flounder. I'd recommend looking into what she might have to deal with, and keeping an eye out for any signs. Addressing them directly and promptly.

Asking her to keep quiet on this may open a door that can be difficult to close. Her feelings - mostly anger and pain - will come out. If she can't express it in words, she will in her actions and it likely won't be in a totally healthy manner.

I'm sorry to bring in such a tired quote, but it's incredibly relevant: those who do not learn from the past are doomed to repeat it.
Hi, and thanks for your question.

My daughters go to Alateen, they are 13 and 15. I was going to Alanon for nearly a year, and had told them what it was for (I had been in a relationship with an alcoholic, and subsequently realized, thanks to Alanon, the extent of the alcoholism in my family by way of my ACOA mother). One night at dinner one of my kids asked about these "meetings" I was going to. I introduced the topic of Alateen during that conversation. After a few months they wanted to try it out, and liked it. Now they go every week and have talked to me about how they are finding situations to apply the tools in their everyday lives, whether it be with friends, teachers, their father, etc. I highly recommend it, IF your daughter responds to an invitation. I don't think these things generally work without the understanding that it's a choice on their part. I told my daughters that I would be continuing to attend meetings whether they chose to continue Alateen or not. Good for you for looking into this with your daughter!

On the "secrets" issue, which I understand was not a question in Inafishbowl's initial post, I would like to say this: I wasn't directly told to keep secrets, but I heard my mother making comments to other people about "not sharing too much", "being gossipy","family understanding best", etc. Those comments were a major contributor to my silence, and I suffered with those "secrets" for 35+ years. I'm now looking at the effects of the secrets that I've kept, the impact on my life and my relationships, and the pain that it has caused me. I've given up a lot for the sake of those secrets, to spare my mother's shame, and honestly, right now I'm furious about it. I haven't cut her off, and don't intend to, but I am as distant from her right now as I've ever been in my life.

The reason? Because she asked me to take care of her, and her feelings, while I suffered. I was the child and supposed to be the one who was taken care of.

That's my opinion and experience, with no judgement intended toward any particular view on this. I must admit that I cry at the thought of what it might have been like to have my mother take care of her feelings about what she had done (and what she allowed to happen to me) instead of making sure that I maintained a facade that she could feel safe behind. I first learned how to lie to the world, and most importantly to myself, from my mother. While she was making sure she was safe and protected, I was not.

posie
---
Last edited by posiesperson; 03-05-2011 at

09:17 PM

. Reason: typos, adding text
| | |
| --- | --- |
| The Following 3 Users Say Thank You to bookwyrm For This Useful Post: | |
Hey Fish - I want to say that I am a double winner too. (Both Alcoholic and a codie). Right now my primary focus is on staying sober, because if I'm not sober I'm not going to be able to work further on anything. So far it is working because today was six weeks. Please, please do not dismiss what is being expressed on this thread, because you think it is only coming from the
"other" point of view.

I first read your OP on the other forum when you posted it. I wanted to respond exactly like has been posted, but I was fearful of offending you.
I thought about it alot though and then decided to wait to see what others might have to say. I'm relieved that others did say what I wanted to. It took gut's and is actually a gift they all gave you here IMHO.

This issue is probably going to be one of the toughest ones you will deal with.
It is very, very painful. You can choose to bellieve the way you do and that is your perogative.

You mention your daughter is a talker and a sharer. I read your example of the birds and bee's talk and I got a chuckle too. See that is different. That's something kind of "out there" and I am certain she enjoyed educating her friends.

Your alcoholism is not "out there" it is right there smack in the core of her family, her world. You know all the shame, guilt and pain you are experiencing? I assure you your daughter has absorbed it a bunch.
The chances are very good that she "owns" a lot of it. Chances are very,
very good that before you cautioned her not to share, she would most likely as not done it except maybe someone very close like a BFF. Trust me, if you are still working through what alcoholism really is, can't you see how your behavior would be totally shame based to her? How do I believe this? I was a lot like her as a child.

In alcoholic and even dysfunctional homes where alcohol or drugs are not a factor, children learn this lesson early on...DON'T TALK, DON'T TRUST, DON'T FEEL. It sets the stage for continual problems later on, perpetuating generations of addiction and codependency in families.

Now, you don't have to buy into this at all, nor does telling your daughter this one time not to tell, mean all is horribly broken. Heck you don't need to deal with all this right now, because you are very early in recovery and I get
how hard it can be each day, because I'm right there with you.

(Boy this is a wordy, rambling post, isn't it?) Anyway, I hope that you follow through with the Alateen Meetings with your daughter. In my area it is called AlaTot for that age level and there is only one per week. Please save this thread someplace and revisit it every so often in your journey in recovery. You might just feel different with a little more time under your belt.

I believe everybody who responded here has done so with very pure intentions. I believe they care. They have no reason in the world to steer you wrong, and neither do I. I feel a kinship with you because we both ended up on this board following a blackout with our lives shattered in what felt like a million pieces.

Please take what you need and disregard the rest.
Thank you, and RoundRound. I most definitely am not dismissing any of this. Hard to hear? Yes. And rightly it scares the crap outta me. But it's good albeit painful to know. Thank you very much. Hopefully giving her more space to talk and a longterm living amends will help some. Right now, that's all I can do.
Thank you again for the honesty.
Member
Join Date: Mar 2011
Posts: 8
Fish, I just want to say that I respect and admire the courage it takes to hear all this and still stick around.

The initial knee jerk reaction ('Maybe it was like that for them. But my family/daughter/son/husband/wife is different!') is really, really tough to overcome. You don't want to believe that what happened to us can happen to your little girl, because you don't want her to hurt like that. And you don't want to be the cause of that kind of pain.

So early in your recovery, the fact that you're receptive at all is awesome and something to really be proud of.

I'm rooting for you, hon.
Member

Join Date: Nov 2009
Location: Waterford MI
Posts: 4,202
So early in your recovery, the fact that you're receptive at all is awesome and something to really be proud of.
Yep, I know from my experience this was the hardest part.
Just take it easy on yourself, and keep up with the recovery.
You are hanging tough.
Beth
| | |
| --- | --- |
| The Following 3 Users Say Thank You to wicked For This Useful Post: | |
Member

Join Date: Jul 2004
Location: Starting over all over again
Posts: 4,427
Hello Inafishbowl, and welcome to SoberRecover

First off, congratulations on your sobriety, that's awesome. And even more congratulations on accepting responsibility for finding help and support for your children, that's beyond awesome.
My personal experience is that alcoholism will make a mess of a childs life. However, recovery from alcohlism and embracing a healthy, positive lifestyle in a program of recovery gives children an opportunity to benefit from all the good "stuff" of such a program without having to be an alcoholic. Children do recover from the damage of alcoholism, and they recovery amazingly well. They make some of the most well-adapted "normies" I have ever met.
As far as the age of the children, al-anon has programs for _every_ age group. Usually 4 years old go to a program called "AlaTot". And yes, the activities and structure are different depending on the age group. If there is not alateen or alatot in your are the alanon folks can call up alanon and they will snail-mail a big fat binder filled with all the material necessary to start a meeting for the kids.
Some of the meetings I've been to have the kids over in one corner of the room, while the parent meet in the other. Parents take turns running the kids meeting. Other places have folks volunteer for the kids meet on a regular basis, still others pool their money and hire a shrink to run the kids meet. There's many different ways, and all of them seem to work just fine.
As far as secrets and friends at school. Children do not have the emotional maturity to understand the full concept of a "secret", which is why they usually get it wrong and it tends to mess up their perspective on the world. That's why al-anon came up with the programs for kids in the fist place.
Your kids will be fine in the alateen / alatot program that one hour of the day. That still leaves you with the other 23 hours of the day where you get to be the parent. That's where a good sponsor will be invaluable, as well as a circle of women friends in AA who have kids of their own. There's nothing like being able to call another parent when your little ones are making you crazy. If you can afford it, a therapist with experience in family alcoholism can also be a huge help. You mentioned that another mom at your meet was thinking of taking her kids, my thought is that you two can start your own "Moms in AA" group just to talk about that particular issue.
There's all kinds of things you can do to help your kids, and yourself along with them.
Welcome again, and congratulations again for being such a good mom in recovery.
Mike

Moderator, SoberRecovery
Currently Active Users Viewing this Thread: 1
(0 members and 1 guests)

Posting Rules
You may not post new threads
You may not post replies
You may not post attachments
You may not edit your posts
---
HTML code is Off
---