Set 1 massive goal. Keep it. Tell us about it.
| | |
| --- | --- |
| The Following User Says Thank You to TakingCharge999 For This Useful Post: | |
| | |
| --- | --- |
| The Following User Says Thank You to djayr For This Useful Post: | |
Member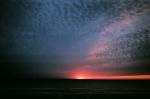 Join Date: Mar 2009
Posts: 1,334
update....have another cat, a feral who adopted me....got her fixed free at the SPCA....she has opened up to other cats....beginning to trust me a little.....she's adorable- lived under my cherry bush....named her Cherry.......
| | |
| --- | --- |
| The Following User Says Thank You to Carol Star For This Useful Post: | |
| | |
| --- | --- |
| The Following User Says Thank You to limbogal For This Useful Post: | |
Reading back it is just so hard to believe I achieved my goal of owning a home!
I couldn't afford to rent and now I own my own house. It still boggles my mind. And with the grant I got, I pay less now in mortgage than I did for that one room in the back of that smarmy guy's house. Never fails to put a smirk on my face thinking of it.
We are still settling in little by little. The pups love their yard, although I am no fan of mowing it. Can't wait until I can one day have a fence put in. Until then they wander on leashes and bark right along with all the dogs that live around us
Home ownership has its challenges, though. Paying all the bills and seeing to all my pets' needs is a struggle. Plus, I've had issues with my car that piled up in the last few months that set me back.
So now I'm am looking for a new job to bring in a more stable paycheck. I love my at-home work, but the pay is up and down and I need something stable full time.
Been sending out those resumes and even applied for a management job with my current company and nothing yet. Trying to stay positive and just keep plowing ahead.
The next big goal is to land a job I can enjoy the challenge of long term and continue my at-home work on a part time basis. This will allow me more income to keep the bills paid, make some personal touches to my new little nest, and achieve my next big goal of paying off a far-too-big tax bill I incurred in the process of leaving my EX.
It's the last vestige of my codie behavior where I covered my EX's behind before my own and it has snowballed unattended to behind more important demands of food and shelter.
I loved reading back on this thread today! It reminded me of how far I've come and how I've already tackled bigger obstacles in the last few years. So when I feel overwhelmed I should remember just how determined I can really be and how I can achieve what I set my mind to do.
Hope to read more updates

Alice
Member
Join Date: Feb 2011
Posts: 447
Easy one

Get my Licensed Practical Nurse certificate (LVN).

My husband began recovery exactly one month before my classes were set to begin and I was so scared. I had to decide whether I could trust him to support us financially and wondered if it was too much to handle but knew I may not get another chance at the program so I went....

I've dealt with a lot. I've had him manipulate me left and right. Going as far as to tell me he's 'planning on leaving' me when I graduated the night before a big test. This was 6 months before graduation! He radically underestimated me because sure I fell apart but went in the next morning and rocked that test!

We finally settled on a handshake agreement to stay together until graduation then re evaluate.

A week before graduation I told him I wanted out. To which he responded by saying he will fight me for the kids.
Knowing that he has been the primary parent and actually did pretty good job for the entire past year I didn't doubt he could get them (providing you leave out the 18 previous years of alcoholism and craziness). I decided I wasn't going to put my kids through a nasty court battle.
He swears now he just said it to keep me. Fact is he said it. I'm trying to forgive. and I'm trying to move forward. Am I happy? no. But I don't know what I want yet...and don't want to rush when I'm not sure.

The good news is that I graduated my program in August and am now an LVN!! Just found out yesterday I passed the Nclex so it's official I'm a nurse!
Once I have a job (which are actually pretty scarce even in nursing) and am earning a living I'll be much more secure in that no matter what I can support myself and my kids and that will make it easier to really evaluate based on how I feel, what is best for me, what is best for the kids and whether I can move forward in this relationship. Time will tell. Now just praying for a job.
| | |
| --- | --- |
| The Following User Says Thank You to blwninthewind For This Useful Post: | |
Member
Join Date: Feb 2011
Posts: 447
Thank you.
It's kinda sad that I've been in college off and on for 20 yrs and I have a 1 yr certificate..lol. Goes to say ...life with an AA is a pain in the a#$!

BUT...now the big decisions. I have the oppty to transition to a RN program next year...it will mean another year of school...but I'll come out with a 2 yr RN degree.
that's really what I've been working toward all these years...
however, the idea of going to school again is daunting. I know he will make things hard. He made this past year hell...and I don't' know if I want to deal w/ another year of that again.
Currently Active Users Viewing this Thread: 1
(0 members and 1 guests)

Posting Rules
You may not post new threads
You may not post replies
You may not post attachments
You may not edit your posts
---
HTML code is Off
---