a little slippery over here
a little slippery over here
---
i am feeling a little slippery. ive been pretty confident so far (just over 3 months-booze). maybe overconfident.

presented with serious stress, i get this woozy "i dont know what to do" feeling. like a paralysis. then i fleetingly think of fatalistic options, drinking is one of them.

i deal with regular stress ok. i could function pretty well in an emergency. the distinction is that it would be an emergency not of MY making. the stress im dealing with is 100% related to damage i did while using. -still cleaning up this ****ing mess.

every time my past confronts me, i get so sick inside. i lost my job. disapointed and shocked everybody. i went to rehab. im enrolled in school. i use the SR page.-so, working on redemption.

im approaching my recovery from a RR/AVRT angle, so i know about stinkin thinkin, and over-generalization and all that.

my questions: -is this area of thought so difficult for me because i havent fully dealt with things (i went almost a month without sleeping more than 3hrs. due to guilt)?
-is this just behavioral habit? as simple as my living for years using the instant pain relief method offered by my substances, and needing practice with the new way?
-and what the heck should i DO WITH MYSELF, in the moment. when my strategies and logic are not as strong as my hammering, circular, self loathing thoughts? obviously do not pick up. i retain control of hands and mouth. do i just sit there in my funk, and spin? i dont feel like i can take a drive safely, im so mentally absent.

HA! now thats familiar.
Not The Way way, Just the way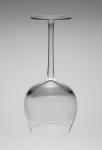 Join Date: Jan 2012
Location: US
Posts: 1,414
It sounds to me like you have a pretty good moral compass about what you did under the influence that led you to quit for good. Those memories are inevitable, but you can influence whether and how you dwell upon them.

I came to understand that I was not SO important to others and the world that I had to anguish and languish in guilt and shame. Once I made the Big Plan there was no real need to suffer that way any more - I simply will NEVER drink again. While I will always know certain facts of past indiscretion, I can forget and have forgotten the painful feelings related to why I quit drinking.

AVRT gives you complete independence on how you move ahead with your life. School - that sounds great! Feel free to revel in the idea of the limitless opportunities available to you as a common teetotaler that were impossible as an alcoholic. Life is short, life is good, and there's no reason to cave in to the BEAST.

As to living with family and friends, there are some great sections in Jack Trimpey's "Rational Recovery, The New Cure". I think reading that would be a useful way for you to pull yourself out of your "funk, and spin". It also deals with the concepts of "slippery" and "stinkin thinkin" in a way that really gives YOU traction and IT impotence.
| | |
| --- | --- |
| The Following 3 Users Say Thank You to GerandTwine For This Useful Post: | |
Guest
Join Date: Feb 2014
Posts: 170
Your beast is trying to fool you. It is trying to tell you that you are a helpless, befuddled alcoholic who doesn't know what to do. You appear to be falling for it and falling into your accustomed role of the chronic child who doesn't know what to do or where to go. You must remind yourself that you are an adult, abstinent and of sufficient moral turpitude to not act upon your animal instinct to drink anymore than you would act upon other private urges in public.
| | |
| --- | --- |
| The Following User Says Thank You to Greenwood618 For This Useful Post: | |
Currently Active Users Viewing this Thread: 1
(0 members and 1 guests)

Posting Rules
You may not post new threads
You may not post replies
You may not post attachments
You may not edit your posts
---
HTML code is Off
---