What moving on feels like
What moving on feels like
---
This time last year I was celebrating AHs year sober. Eight months ago he was kicked out. I was lost and alone, beside myself with stress and needing to hibernate socially, to avoid the loving advice of friends and family in order to hear my own heart speak.
My heart was barely whispering to me-why would it bother after being ignored for so long?
Now my heart soars, seeing that my kids are doing just fine with two households, that far from being undateable I needed to buy a calendar to keep track of great men who aren't scared of a single mom over 30yo, that I managed the house just fine, shovelled snow, raked leaves, cooked suppers, put out the trash. I even have more time for a social life than ever since I had kids now that there are days they go to dad's. It isn't perfection but all the fears I had about leaving axh have turned out to be unnecessary or actually direct sources of pride and accomplishment when I manage on my own.
Plus I have a new man in my life, a bf of three months who is rekindling an interest in relationships and sex that was too deeply buried in the toxic situation with axh. So on top of regular happiness I am giddy as a schoolgirl over this.
Thank you all for helping me learn about what was wrong so I could start building up my life right.

PS. For the record (although this really isn't about his recovery or lack of) axh is for sure happier, we are able to be good friends and amicable and agreeing co parents, and he is still sober too, so it turns out what was good for gander hasn't hurt goose or goslings in the long run either.
The Following 13 Users Say Thank You to sevenofnine For This Useful Post:

Ann

(05-26-2014),

AnvilheadII

(05-27-2014),

biminiblue

(05-26-2014),

chicory

(05-27-2014),

F50Lurker

(05-30-2014),

faith260

(05-28-2014),

Hawkeye13

(05-27-2014),

hopeful4

(05-27-2014),

KeepinItReal

(05-28-2014),

Live

(05-26-2014),

LoveMeNow

(05-26-2014),

sojourner

(05-27-2014),

Vale

(05-26-2014)
You sound happy and I am glad things have worked out well for all of you...even though it didn't have a traditional "happy ever after together" ending.

It's nice that you can all be happy, and that he is staying clean to so he can enjoy his kids too.

Hugs
Member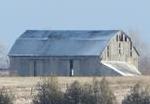 Join Date: Jul 2010
Posts: 13,170
Congrats to you, sevenofnine, for getting happy. and for listening to your heart. glad to hear that things are going well for you and the children, and that xah is still sober and being in his childrens lives, in a positive way.
thanks for sharing good stuff

| | |
| --- | --- |
| The Following 3 Users Say Thank You to chicory For This Useful Post: | |
I came here two years ago looking for how to save him and my marriage. Instead I learned that I needed to let go to save myself. I was too scared to follow through until another relapse forced the issue, but it has turned out a lot more beautiful and much less scary than I imagined. Ending the romance actually strengthened our relationship and let us both heal and recover the independence we lost in each other.
I heard this message when I came here, but wasn't ready to heed it, thinking that having a young child and toddler was too much for one person, but it's so much less than the burden of addiction over my head. I found peace, reliability, and strength (all were in me from the start) and want others to hear that message too.
Member

Join Date: May 2010
Location: USA
Posts: 13,566
What a wonderful update!!! Thanks for sharing that, it is always so good to hear when someone finds that peace and happiness in their lives that we deserve.

Have a wonderful and blessed day!
| | |
| --- | --- |
| The Following 4 Users Say Thank You to hopeful4 For This Useful Post: | |
| | |
| --- | --- |
| The Following User Says Thank You to Vale For This Useful Post: | |
Currently Active Users Viewing this Thread: 1
(0 members and 1 guests)

Posting Rules
You may not post new threads
You may not post replies
You may not post attachments
You may not edit your posts
---
HTML code is Off
---