Wife at Rehab - I'm Lost
Member
Join Date: Jun 2017
Location: USA
Posts: 917
Concerning the police charges - your wife was in a bad car accident which landed her in the hospital Her BAC was .3 so some type of test was administered

Since she was in the hospital I am guessing it was a blood test. Otherwise a breathalyzer test would have been administered under controlled environment at the police station.

My guess since all this happened weeks ago but she hasn't been charged is they are waiting for the blood analysis results to come back from the lab. The hospital nursing staff obviously were aware she had opiates in her blood.

Given above & also depending on the details of the car accident it sounds like you are going to need a very good attorney.
Member
Join Date: Dec 2017
Posts: 356
I'm sorry you're having to deal with all of this but glad no one got hurt. A lot of alcoholics are masters at hiding how much they are really consuming. I'm glad she is in rehab, I just hope she is really wanting to quit herself. Only time will tell. Don't worry about the rehab romances. Like PP said, you have no control over what she does. If she hasn't been promiscuous before it seems unlikely that she will start now. My RAH went to rehab for 3 months and they kept the men and women pretty segregated. I'm sure if someone really wanted to get together with another they could make it work but at least where he was at it would not have been an easy thing to do. I don't even think they had any group sessions together.
I'm sure you are in shock. I confronted my H and even though he had been an A for many years I never thought he would've needed rehab, after all he had quit on his own before. But quitting sir king involves so much more than just stopping the substance. It is really only a small part of addiction. Once he was in rehab I realized how much he really needed that and how without it he would've either taken many years to deal with his dysfunction or he may never have been able to stay sober. He's been out for a year (he did 90 days and needed all of that...) and doing well. He is vnsry closely monitored and and to do sober link 4 x a day. He has really turned around his life a lot. However in our case it took many years to get to that point and really for me to hit rock bottom. Our relationship has taken a big hit. Even a year later I still struggle with a lot of resentment and anger.
Know that at this point there really isn't anything you can for for her to help her. She need to focus on herself. And you need to take care of you. I'm sure it is very overwhelming to be in the position you're in relatively sudden. I thought that him quitting drinking would be all it took and then everything would be fine and dandy. The truth is much different however and it will be a tough road more than likely. Get into counseling with someone who has an addiction background and educate yourself on addiction. I'm a medical provider and am appalled at how naive I was when it came to addiction. I wish I would've known much more about it. But the alcohol was a secret and literally no one knew but me.
It sounds like even though you are very angry (and rightfully so) at what your wife did, you still very much love her and care for her. Some of us here detached so much over the years that it is hard to come back from. Try not to focus too much on how to help her because really this is her gig and her gig only. Presumably she will get an in depth psych eval that will reveal any underlying issues (because the vast majority of addicts have other known or unknown underlying issues that they are self medicating ) so that she can get the help she needs. Check out alanon so you can meet others in similar situations (and come here). Because even though friends and family will likely be supportive, they really don't get this unless they have lived this so it is nice to have people you can really relate to.
Also once the dust has settled a little be honest with your girl about what is going on (if she doesn't already) . She knows something is up and better be honest (age appropriately ) then let her come up with her own reality. Because this is your life right now, and even if she stays sober it will play a big part in your life for the foreseeable future and trying to protect your girl from the truth will only hurt her in the end.
I wish you and your wife the best of luck. It won't be an easy journey but if she is committed to getting clean she will likely come back a different and improved person. Just don't expect everything to be normal right away because you will both need to figure out what the new normal will be. You can't go back to the old normal. And she will never be able to touch alcohol again and should probably avoid narcotics at all costs as well in the future. It won't be easy but it can be done, but for now just take one day at a time and focus on yourself and your kids. Your wife if being taken care of.
| | |
| --- | --- |
| The Following User Says Thank You to Sleepyhollo For This Useful Post: | |
Member
Join Date: Feb 2018
Posts: 6
I'm overwhelmed at all of the responses. Thank you to everyone who has taken the time out to write about your personal experiences and to give advice. I've found an Al-anon meeting that gets together less than a mile from my house that I can go to on my lunch break. I'm going to try it out. I went to church for the first time since I was a teenager on Sunday and talked to the pastor who was very kind and understanding about the situation. My closest family knows what happened, but I don't feel the need to share with the world. If my wife decides some day to reveal it, she can do so on her terms. Her family knows what happened as well, but I understand why she wouldn't want other friends or work colleagues to know what occurred.

The police report finally became available, and there was no mention of alcohol as a factor in the crash. I'm not sure how it works everywhere, but in my state the police have to have consent or a warrant to get a blood sample. The hospital did one for medical purposes but the defense attorney I've spoken with thinks it's unlikely that charges will be pursued at this juncture, and even if they were, it would be difficult to use the medical blood test results as it wasn't treated as evidence and a chain of custody would be difficult to prove. Though CPS is involved, they aren't planning to refer the case to the police. It's a miracle and I hope my wife sees that and takes the second chance she's been offered.

I definitely am not using her having kids in rapid succession as an excuse for her behavior. There is none, and it's only by God's grace that nobody was hurt seriously. But I do think that mental illness is at play, and that she's had unresolved issues and trauma that she's been dealing with on her own for a long time. She also likely has a predisposition to mental illness given her family history of some pretty serious psychological issues. Again, it's not an excuse - she consciously decided to drink more than a coke can of vodka in a 2 hour period preceding a drive home with our CHILD in the car. I get it, and she knows exactly how I feel about that.

I do love her, and I hope she's able to put in the work to help herself. I'm learning that it will be up to her, and all I can do is provide a caring environment to allow her to make decisions that will allow us to re-establish our family. I believe in her regret, remorse, and her own desire to help herself. I hope my faith isn't misplaced. I will hope for the best but steel myself for the worst and take care of myself and my children no matter what.
---
Last edited by MEPunymeier; 02-15-2018 at

07:39 PM

. Reason: More info
Member
Join Date: Jan 2016
Location: Midwest, USA
Posts: 394
I won't talk from what others are telling you to do. I got out of rehab 2 weeks ago. I wasn't segregated from man/woman and I think that was beneficial. My entire experience was up to 16 men and only 2 women. The entire month. It annoyed me because of the sexual sh*t etc. and the poop talk. But I made it work and it was amazing. The LAST thing on anybody's mind is sex with other clients. Especially if married. We are at our worst here and let it hang out. If you are worried about cheating in rehab, your relationship is doomed anyway. Let her go through rehab and immerse herself. You take care of you and the kids. It sounds like a big mess. Good luck on whatever transpires.
MEP welcome!
How absolutely terrifying for your daughter.
I grew up with an A father. I knew in kindergarten/1st grade (5 or 6 yrs old) something was wrong in our family. But what was it? How could I know the words or the mechanisms? I was surrounded by adults who seemingly accepted it, got angry for sure, there could be lots of anger, threats, and rage over the years, lots of cleaning up/covering up for the alcoholic, but did any responsible adult ever just take me aside and say, "This is alcoholism, it's not your fault, but we are here and we will protect you, of course you love your father, we all love him, but that doesn't make this sickness go away, neither can his love for you make it go away, it's just a horrible horrible relentless disease." Instead I learned to tolerate (a really high tolerance too!) bad behavior, unacceptable situations, poor relationship behaviors, lying, pretending, covering up, trying to fix other people, OMG on and on. A lot of crap that I am still unraveling....
I got to witness the miracle of my Dad's recovery when I was late in my teenage years but man, the damage was done; even as my father recovered over several years, I watched my 2 older and 1 younger brothers all descend into alcoholism. My Mom is still a world champion denier and enabler, and I struggle to have an authentic relationship with her. I could never allow my sons to be alone with their Uncles, even though they are all great guys and I love them, I had found AlAnon at age 20 and I was not living in denial! An alcoholic drinks. That's what they do! In secret, or out in the open, or when they say they are not going to drink, or anyway they can! They drink. Protect the minor children, not the alcoholic adult.
Getting out of denial through AlAnon changed my life for the super de dooper better!! And that veil was thick man, and slippery. But seeing the alcoholic and their effect on the family dynamic with no illusions, was crucial to shifting the focus from their problems to my own life. How different would my childhood have been, and would my brothers all have become alcoholics, if Mom could have broken out of denial? I'll never know.

Notice I didn't say "leave him, or judge him, or stop loving him, or give up on him." She was the adult - those choices were entirely hers alone to make; but if she had just just stopped the denial and pretending, been open and honest with us children, and who knows where it would have gone from there...
We all love our Alcoholics, and if love was enough to get them sober none of us would be here.
Glad you found this crew here - we've seen it all collectively, and on SR there is lots of ES&H (experience, strength, and hope). Please do talk in age appropriate and honest ways with your daughter! My imagination only added to my confusion and terror. I would have done much better w/ the truth.
Peace,
B.
Member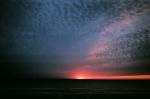 Join Date: Mar 2009
Posts: 1,334
I am glad you are here glad you will go to Al-Anon and glad you are in therapy. I was married to an active addict/alcoholic. It is very expensive and scary. My family doc said being with an active addict/alcoholic is "like having a shiny, red racecar- with no engine in it." You cannot believe her words- watch her actions. Protect the children. You work on your recovery (codependence can kill too). Leave her recovery to her.
| | |
| --- | --- |
| The Following 2 Users Say Thank You to Carol Star For This Useful Post: | |
Member
Join Date: Feb 2018
Posts: 6
Hi all,

Thanks again for all of the enlightening and helpful posts. My wife is progressing well at rehab, I'm supposed to go and visit her for the "family weekend" starting a week from tomorrow, and she's scheduled to get out the following week. I'm feeling pretty stable finally and remain hopeful and optimistic about the future.

As has been said though, her recovery is up to her, and she needs to be judged on her actions and not her words. To me that not only means not drinking, but continuing on with AA, and seeking real and consistent mental health treatment which I believe contributed to her drinking.

I plan to continue updating with whatever happens, be it positive or negative. Thanks again for all of the insight, it's helped me tremendously.
Member
Join Date: Jan 2018
Posts: 219
MEP,

Is she going to a sober living facility or transitional living facility after rehab?

What kind of recovery plan have you set in place for yourself/family for her return?

What kind of recovery plan does she have in place when she returns (IOP, aftercare, AA meetings, therapists, etc...)

Please remember that addiction is a long term recovery process. Just because one completes detox/rehab/etc does not mean they do not need to work on it anymore.. it is a rest of their life kind of thing.
Member
Join Date: Feb 2018
Posts: 6
As an update, tomorrow I will leave for the family program at her rehab facility. It's 3 total days and I assume I will get the answer to Spence7471's questions then.

Part of my homework assignment for the family program was to watch a 90 minute documentary which focused on both addiction, but also co-dependence. I had always understood the term to mean people who were dependent on one another or "loved each other too much" but I came away with a much different perspective. I now know even more that SHE has to make choices to heal and to recover, and that I can support her, but I can't do anything for her. She has to make choices and while I hope they're good ones, in the end, they'll be her choices and not due to anything I could have/should have done.

I've also found support in an unexpected place; my boss went through the same thing with their spouse. Having that kind of understanding in my "other" life at work has been invaluable. It's also heartening to know that their marriage survived and that treatment/recovery is possible.
My boss' son is an alkie as well, so my boss has empathy for my situation. She kicked him out of the house, but it's not quite that easy for me! But, she's been very understanding as far as giving me time for lawyer appts and such.
Member
Join Date: Jan 2018
Posts: 219
COD,
My workplace has also been very supportive... if it was not for flexible work schedules and sick leave, this recovery would be much more damaging.
Currently Active Users Viewing this Thread: 1
(0 members and 1 guests)

Posting Rules
You may not post new threads
You may not post replies
You may not post attachments
You may not edit your posts
---
HTML code is Off
---