I think it's time to look into medication for depression
Member
Join Date: Jun 2015
Posts: 151
I think it's time to look into medication for depression
---
It's been nearly 2 years since my breakup and I've learned a ton about myself but I'm hopelessly depressed. I still miss my ex terribly despite him treating me not so great at times. I've moved on to a new relationship...and I've dated many great guys...and every single time I end up isolating, sad, and disconnected. I push away and end up feeling resentment towards them. My friendships have suffered and I feel incredibly alone. I thought leaving would bring amazing changes in my life, and as hard as this is to admit I'm no happier than when I was with him. I'm a nurse so I understand this is most likely depression. I know that it can get better. I've been in therapy for two years and I've decided to see a psychiatrist. I don't know who I am anymore. I look at old pictures and see this happy, energetic person with a bright future and that person is gone. I need to get back there. I still obsess about my relationship daily. I feel like I've blamed my ex for these feelings for a long time, and the reality is that he had little to do with it. I relied on him for my happiness too much and I've had to face the reality it wasn't his responsibility. Has anyone been here? Has anyone had success with medication? Not asking for medical advice but more so success stories.
The Following 12 Users Say Thank You to Ap052183 For This Useful Post:

Bekindalways

(03-08-2017),

caretaker88

(03-08-2017),

firebolt

(03-09-2017),

FireSprite

(03-08-2017),

honeypig

(03-08-2017),

LexieCat

(03-08-2017),

Mags1

(03-08-2017),

PhoenixJ

(03-09-2017),

SmallButMighty

(03-08-2017),

Sotiredofitall

(03-08-2017),

teatreeoil007

(03-08-2017),

Westexy

(03-08-2017)
Yep. Been there. After DH went into rehab and the chaos subsided and I started my recovery and counseling my counselor recommended that I pursue anti-depressants. One of the best things I did. I stayed on them for about 1 1/2 years and, after discussing discontinuing with my physician I weaned myself off of them.

At the time I was put on a fairly new anti-depressant. Fairly quick [good] reaction in my mood and spirit with little to no other side affects.

Brintellix.
Member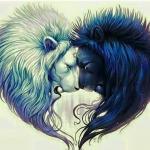 Join Date: May 2012
Location: Florida
Posts: 6,784
I haven't had to go on medication but I have friends that have & for some people it can make all the difference in the world. Even if you decide to start, you don't necessarily have to stay on it forever - I've known a lot of people that use if for a couple of years & then reassess. I have another friend that has been on them for years & every now & as much as she'd love to be off of them, her quality of life plummets so obviously every time she tries that she ends up feeling worse.

One thing I'd do first (if you haven't already) is to make sure you have your doc run a full panel of bloodwork for all kinds of things like Vit D & thyroid levels, etc. to see if you have other issues at play before adding something new to the mix. I was shocked at how much just those 2 pieces being out of line impacted my energy levels & attitude each day.

Bottom line - you have to do whatever is best for you - Good Luck!
I think meds are a good idea if you've been this down too long and nothing else you've tried is working. Situational depression is just that. And if your situation changes and you're still feeling down, it's more than just the situation. Break ups are hard and sometimes you may feel like you'll never get over someone you love. There's healing that needs to take place. I agree that checking thyroid levels is important and a full physical work-up as some physical things can influence how you feel, energy levels, moods, etc. And, I cannot emphasize enough how important diet, sleep, reducing stress, and physical activity is. I cut out most sugar in my diet almost 2 years ago and that really makes a difference. I still enjoy sweets, but keep it minimal. I also try to eat a good breakfast everyday; something I was growing slack in and eat something substantial that stays with me, like eggs.
| | |
| --- | --- |
| The Following 2 Users Say Thank You to teatreeoil007 For This Useful Post: | |
Meds have been a god-send for me. I've had bouts of depression since high school and this is much needed for me. I tried living without for a while and slid back into a 2 year depression. Two weeks on meds again (and a different one) and I feel better than I did for years. Just my experience.
| | |
| --- | --- |
| The Following 2 Users Say Thank You to Sotiredofitall For This Useful Post: | |
Member
Join Date: Jun 2011
Location: Right here, right now!
Posts: 3,373
In my own recovery I was on anti-depressants for about a year. They helped a lot for me, and as my mood improved it allowed me to pull off a deeper level of healing. This was a number of years before my divorce.

When I was in the process of divorcing my husband I had a verbal contract with my therapist. Every month or so I would check in with her to see if she thought I could benefit from going onto the medication again. I would do it no questions asked if she thought I needed it.

Somehow having her objective opinion helped me a lot. I knew she was someone I trusted and had my best interest in mind and she could help me objectively as needed.

Both decisions were a good one.
| | |
| --- | --- |
| The Following 2 Users Say Thank You to LifeRecovery For This Useful Post: | |
Member
Join Date: Aug 2015
Location: Western US
Posts: 5,626
Yep I'm another who went on anti-depressants. I did it about 3-4 years after I left my qualifier.

It has really helped. I have tried to go off but after 25 years, I figure I'm a lifer on these and just grateful that this tool has worked for me.

Let us know how it goes.
| | |
| --- | --- |
| The Following User Says Thank You to Bekindalways For This Useful Post: | |
Member
Join Date: Dec 2016
Location: undecided
Posts: 59
Anti-depressants helped me in a big way when I was going through a severe depressive period. I took them for about two years. (Now take mood stabilisers for separate reasons). I just want to repeat what an earlier poster said about diet, exercise, sleep etc, maybe therapy too. Coming out of a severe depression involves a complete transformation of your personality and way of living (just like recovery from alcoholism or from codependency). Medication is not enough in itself, though for some such as me and maybe others here it played an essential role. I don't think I could have started the process without it.
| | |
| --- | --- |
| The Following User Says Thank You to rescuer For This Useful Post: | |
As a nurse, surely you know that while depression can wax and wane with situations, it is not always situations that cause it. Sometimes, it just is.

My affair with depression began ten years before I even met late AH. I can't blame him for that. It comes and goes randomly, or semi-randomly. Last bout came on when I had to put the cat down. I could blame it on that, or just accept that the black dog (isn't that what Winston Churchill called his depression?) will follow me indefinitely. I actually like dogs, but would prefer to just visit someone else's, not own one. *Sigh*

Most medications have worked for me. (Welbutrin didn't) I'm on trazadone now, and it's a Godsend. Sleeping through the night is a good thing.

I have accepted the fact that my brain just works this way.
Member
Join Date: Jun 2016
Location: Adelaide, Australia
Posts: 23,773
A-D's dulled the negative reactions to depression. It did not MAKE me feel better- but gave me a more realistic means of dealing with the physiological stuff- without using anything like benzo's. This then helped me, with support start to work on the crap leading up to the depression and all that other stuff.
| | |
| --- | --- |
| The Following User Says Thank You to PhoenixJ For This Useful Post: | |
Member
Join Date: Jun 2015
Posts: 151
Thanks for all the input. I think it's been hard because I expected leaving and creating boundaries with unhealthy people in my life to make all of my problems go away. Logically I knew I had work to do but I expected the depression to lift. When It didn't I just kept sinking. I have a psychiatrist appointment next week.
Member
Join Date: May 2016
Location: east coast
Posts: 507
I have experienced depression on and off- and been on some different antidepressants- there were not the solution for me. I gained weight and didn't make moves in my personal life that would have made a difference. So I came off them- hard to do- had some withdrawal symptoms. Lost weight, exercised regularly, took better care of myself- reassessed friendships, worked up the courage to get a good job. I had to develop courage to step out of my comfort zone and make some changes so I was getting what I need from life. I also had to think about what I needed from life- because when I was depressed I didn't know what that was. It was baby steps. I also read books by Gary Emery.
| | |
| --- | --- |
| The Following 2 Users Say Thank You to qtpi For This Useful Post: | |
Currently Active Users Viewing this Thread: 1
(0 members and 1 guests)

Posting Rules
You may not post new threads
You may not post replies
You may not post attachments
You may not edit your posts
---
HTML code is Off
---