husband getting out of rehab in a week
Member
Join Date: Apr 2015
Posts: 4
husband getting out of rehab in a week
---
The first few weeks of my husbands stay at rehab were relaxing and peaceful. Visiting him I heard promises sorries and future goals. But now he's going to be out in a week. And my 6 month old baby has been super cranky all week. I feel like I'm at my breaking point. Being single mom. I think ridiculous thoughts and get mad at him. Like is he even thinking about how hard this is for me rigt now. Why did he use his phone call to call his mom and not me. I know that al anon will tell me to detach and stop letting his actions control my feelings. I'm just feeling so anxious resentful and depressed about his home coming. What if he doesn't offer me what I need in his sobriety. Insight anyone?
Welcome to SR, Hen.

Do you want him to come home? Do you want him to live in the family home? There are other options. Perhaps he could go to a sober living facility for six months or a year. It would enable him to transition back into living on the outside, without immediately putting him right back into the home.
Member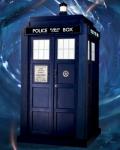 Join Date: Apr 2013
Location: Mmmmmm
Posts: 3,179
Hen. He is unlikely to be capable of all you need next week.

Read that last sentence again. Alright? On to Plan C.

You need support and he is not a likely resource. Do you have a trusty babysitter? You need someone to help with the baby so you can hit up some Al Anon meetings or even sleep.
Hi, and welcome! Ditto what suki and CodeJob said. Keep your expectations for this homecoming very low. He can be doing great and working very hard, and he still won't be "all better" when he comes home.

Hopefully, things will be a little better, and if you both work your respective recoveries, it can be MUCH better--in time.

Hugs,
Guest
Join Date: Dec 2004
Posts: 2,281
Hi Hen,
Welcome to SR. Both before and after rehab my husband knew he needed to quit drinking. Getting sober isn't the same as recovery. Taking the alcohol out of the equation for a while let us both start seeing how it was only the tip of the iceburg. I'm learning to work my recovery and let him work or not work his own.
Sober housing is a wonderful option. We didn't have a local option and I wasn't at that time ready to insist he find another option other than coming home. Looking back, I could have had other options but I wasn't ready for them yet. If you aren't ready for him to be home, you have every right to have as much time and space as you need to take care of yourself, your baby and your recovery.
Post Acute Withdrawal Syndrome ( PAWS ) can last for 2 years. The first year is often the hardest on both sides.
Post-Acute Withdrawal Symptoms - Relapse Prevention Strategies
Good luck for both you and your husband. I'd suggest to keep reading and keep posting.

I'll third what the others have said. Not to deflate your hopes, but you should prepare yourself.

My ah did rehab last sept. Initially he was on a post rehab high (common I'm told) and was ammmmazing. But he couldn't sustain it. I had no idea how hard his struggle was going to be - and how low I needed to keep my own expectations. I though taking the alcohol away would magically fix everything and he'd be a 'normal' healthy person, with 'normal' healthy responses. Not so.

He is now 6 months post rehab, some weeks are ok, some bad, some good.

We talked about my expectations and made some 'home' agreements about what jobs we each did...it's as basic as that.

I hope all goes well. Today I wouldn't say I regret letting him come home, but there have been plenty if days that I have.
Ditto to what everyone else has said. I'm now fourteen months into my sobriety and I can honestly say that it is only about NOW that I'm starting to be the person hubbie HOPED I would be. Alcoholics are well known for playing victim. That does not change the moment we put down the bottle. We have to learn how to cope with all of the things we used booze for. Loneliness, boredom, anger, getting through social events when we're the only ones not drinking. Those we have to re-learn how to do. We have to find new ways of filling the holes in our lives we filled with booze. None of that stuff is magically cured by rehab. If there are dysfunctional patterns in your marriage you will see them get worse, not better in early sobriety. There will also be the fear of relapse, which statistically the rates are sky high. I'm one of the few in my women's recovery group that I know of that managed to stay sober for at least year the first try at sobriety. I don't mean to scare you but time and time again I see new faces here that have serious letdowns post rehab. I would say that the best thing you can do for yourself and your husband is to keep careful note of things you would expect of him if he was not an alcoholic/alcoholic in recovery and expect him to do those things. Do NOT enable the victim behavior. It has taken me 14 long months to break out of this cycle. So long as you let us play victim, cut us slack, we will take advantage of you. We CAN learn. I am, others do, but recovery as others have said is an entirely different animal than sobriety itself.
Member
Join Date: Apr 2015
Posts: 4
Thanks for the insight. I know I have to keep my expectation low and basically continue to work on my recovery and even work on my detachment. I'm just feeling so anxious lately. I usually have a good grasp on my inner emotions and don't get this feeling. I'm so full of anxiety and can't really figure out why. I hate it. I'm going to a meeting today so I hope it makes me feel somewhat better. I just feel like everyday now is a just a day closer to his return and the unpredictable future. I spend every morning and night reading thru Al Anon books and the Big Book and writing and praying, nothing seems to be helping... anyway thanks for listening.
Learn how to KNIT:-) I taught myself three months ago and it is saving my sobriety. Find something to do ANYTHING, crochet, gardening, or ANYTHING that will keep your mind occupied. Many of the same lessons that apply to those of us in recovery ALSO apply to "this side." Shift your focus in life from what he is doing or NOT doing and on to YOURSELF. Its the hardest thing in the world to do, takes time and practice but do it. If you need to go to three Al-Anon meetings a week and find their online chats go do them. In the past month I've had both in-laws in hospitals and quite frankly I couldn't afford to relapse. I kept screwing up my new knitting hobby but while I was knitting my mind was focussed somewhere else. I also got my rear end on my sobriety groups online nightly chat meetings which I COULD do with an elementary aged daughter while Daddy was at hospitals. I finally found a path out of inertia and this is the challenge you too face.

Peace. This stuff is hard but you CAN do it.
| | |
| --- | --- |
| The Following 2 Users Say Thank You to cookiesncream For This Useful Post: | |
My husband got out of rehab a week ago. I decided about 2 weeks in I was not ready for him to be home. The rehab helped him find a sober living facility in town. He is visiting the kids daily after I get home from work.
I'm exhausted and desperate for a daily life partner. But he can't be that right now and I'm learning to rely on myself for much and outsource the rest. Got a great nanny and a cleaning service. It's expensive but frankly cheaper than funding his drug habit, which I was unwittingly doing for years.
My anger is still high and I know he can't fulfill my needs and wants in a partner now. I just want him to get his feet under him, get a job, and be a good dad. The marriage is on hold. I'm angry about it but trying to just let be.
You probably feel like he's been at the Spa while you've been holding down the front lines. Don't blame you. When he gets out is when the rubber meets the road and the hard work begins. I second others and think a sober living facility may be best for the next 6-12 mos... I know that leaves you on the front lines again/still, but am afraid if he comes straight home you will be severely disappointed and much resentment will take place which hinders you both in the recovery process.
| | |
| --- | --- |
| The Following 2 Users Say Thank You to Refiner For This Useful Post: | |
Member
Join Date: Apr 2015
Posts: 4
Thank you so much. All of this has been so helpful today. Focus off of him. I'm going to
Talk to his counselor today and see what he thinks about a sober living house. Seriously thank you everyone who responded. You made my day a little easier. Xo
Currently Active Users Viewing this Thread: 1
(0 members and 1 guests)

Posting Rules
You may not post new threads
You may not post replies
You may not post attachments
You may not edit your posts
---
HTML code is Off
---