2 Weeks of AA and Alanon = Things suck
Member
Join Date: May 2014
Location: liverpool, england
Posts: 1,716
do you honestly expect to have a handle on a new way of living life after just 2 weeks ?

it takes 1 year to sober up
2 years to dry up, and the rest of your lives to grow up

it takes time for people to start to see themselves and lose there old habbits
taking other peoples inventories for them is easy for anyone to do hence we have to stop doing it and learn how to look at us and our own way

i know plenty of relationships sadly end when there drinking partner starts to sober up its hard to live with a newly sober person who now doesnt have the drink, there mood swings are huge and come about often as they have not yet found peace or balence in there lives
thats why we say keep coming back as it takes a long time for pennys to drop and for us to learn and practice new ways

i only wish i could go to aa for a meeting or 2 and i am now a totaly different guy lol 10 years on i am still working hard on me but its got a hell of a lot easier than it was 10 years ago

try and find a good sponsor who is a guide as i found my sponsor understood me better than i understood me

today i understand me a lot more than i ever did. but it takes time and a lot of practice and a lot of having bad days where i get it all wrong except for the most important part, i dont pick up that first drink
Member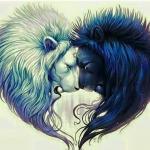 Join Date: May 2012
Location: Florida
Posts: 6,784
Raise your hand if you've heard me say this 1000x & are tired of hearing it...... Early Recovery Sucks.

It can be as hard if not harder than active addiction with the added bonus of completely new curve balls to dodge that you couldn't have known or planned for.
In the very beginning I had a very hard time not taking a lot of it personally because I really didn't get how we were in the same crisis but had different needs, different methods of healing, different focus points at that point in recovery. Quite literally it was like speaking separate languages.
I often felt like Alice In Wonderland, struggling to stay sane among the babbling , whacked-out characters & ultimately questioning whether I WAS the sane one after all? Time & space apart were what we needed most, if for no other reason than to stay out of each other's line of fire. I found that it was best to simply remove myself as a target & refuse to rise to the bait. There was only ever a battle when I engaged..... if he poked & prodded & got no results he had to move onto another victim (no takers there) or actually deal with the BS internally that was the REAL driver behind his issues anyway.
It sounds like she is carting around a bucketful of resentments or somehow is assigning the "blame" for all of this on you. This is when detachment, dropping the rope, removing yourself, whatever, is always going to be your best bet. I also had a lot of anger at this point in my own recovery & I was freaking exhausted so I did not manage everything with grace & clarity. I kept setting my expectations on "Unrealistic" & setting my own recovery back as a result more than anything.
It took me a while to see that I was still using so-called Normal as a basis of comparison for what my life had become & that THAT was the most unrealistic expectation of all....
Thanks for the tips regarding sponsors. It's been one of the bigger lingering questions in my mind. I know I need and want one. I didn't know how to ask, how soon to ask, who to ask, what to look for, etc.

schnappi, I'm glad you told me that your sponsor is a double-winner. A couple fellas in 1 of my meetings are the same and I like their alanon approach with me and I like their tips and tricks from the AA side. I've felt the same way about many of the members here who are double-winners. I've been mentally ranking people but the fact is, I've only been to some of these meetings twice. I'm trying to look for someone with a similar situation but ahead of me by 10 or more years. Shoot, I'm still trying to memorize their names, let alone their situation.

As c&c mentioned about my history, I've been in this similar spot before. I just didn't go to alanon and the AW didn't go to AA. This time around, things are different. As firesprite pointed out to me, it's hard to know that we're both working on a related subject but our needs are totally different.

So, no. I don't really have high expectations of her and no, I wasn't expecting anything to improve after 2.5 weeks. That's just the timeline of when things came to a head. I knew I couldn't make a meeting until today so I came here to post about it. That was my next best action and talking about it with you all, got me to today. I'm very excited for my meeting and I'm very thankful to everyone for helping me make it here. Not that I was going to die but, my anger was getting the better of me.

I do have high expectations for myself and my family and I do intend to hold people accountable to that part, primarily myself. I was getting into the habit of always working on a massive project on the weekend so I didn't have to engage with the AW. I spent time with my boy and tried teaching him things like my dad did for me, but he's still a little guy and only good for 10-30 minutes before he's on to something else. I realized that I needed to make better memories with him. Fun memories. So I started a weekend family day where I wouldn't work on a project but rather do things with my boy and the AW. I could see that our marriage was in shambles and knew that I needed to do what I could for my son to get a fun weekend with his mommy and daddy. The mommy part is optional. What I didn't see coming was the AW making plans with the boy, without me on the day that I said would be family day. I can say no to her but I can't say no to my son who's totally pumped to go swimming with his buddy from preschool that he hasn't seen all summer. No way would I crush that.

That said, I understand that it's not all under my control, nor should it be, nor do I want it to be. I've been working on a controllable boundary for that one that leaves the AW out of the equation should she make a different choice. I'm just waiting for things to cool down a bit in my own head.
Member
Join Date: Jun 2014
Location: MD
Posts: 647
Would suggest that you go easy on the high expectations.. I know it sounds good to have them but in my case that sort of thing was a mask for harshness to and dismissiveness of myself (and thus repression of my own feelings), with a corresponding blindness of what I was doing to others. In my case it tends to lead to judging and the pity party etc... it seems to me this is where self-care starts to show up, its not just eating better and getting exercise & sleep, but its treating yourself better too. That means you may have to be uncomfortable with yourself, perhaps realizing for the 1st time your contributions to the situation.
Accepting one's own sadness and learning to put aside the old habits of mind one may not even be aware of takes time and patience.. for a while I thought acceptance was more like a drop-and-run but that wasn't good enough I need to put stuff down like I'm laying tile- thoroughly, authoritatively, intentionally and in order, doing a good job, and then doing it again as soon as theres the slightest hint of the old tendencies.
found this link today;
Emotional Sobriety
and that was from BillW after a long time in the program, so maybe this is something one gets better at but is never done with.
I'm all for a cool head too...
Since there is a lot of sadness and pain here I did want to jump in quickly and say how much I appreciate hubbie, Schnappi, for all the work he is putting into himself via Al-Anon. I've been no peach to live with and I appreciate his support and effort on his side as I work my way through therapy and finding my own path.

Did not want to hijack your thread Shellcrusher, you're going through and have been through a LOT. Tons of great advice here but wanted to let you know that things CAN get better, you're going through some of the toughest times though with everyone's nerves on edge. Hang in there hang in there hang in there.

Peace
No worries on that, cookie. Took me a while to make the connection anyway but I got it and it's been a nice touch to this thread.
Watching two partners working their programs independently and offering support is pretty neat to have in my own thread. It's a concrete indication that one can still have hope.

So I made it to my meeting last night. It was my 3rd time to that one. I Finally felt settled in. Knew everyones names. I'm still the only noob in that group. I was so happy to be there. Nobody was scheduled to chair it and since it's a closed group and bit more informal than others meetings I attend, I decided to chair. Everyone says it's just a reading exercise. I can read, can't I? So I did the openers, presented the topic(Cliff Notes version of Sponsors and working the steps for the beginner), did the readings, did the collections. It was good. Much of what came up there has been mentioned in here.
Here's the kicker!
The AW came to me yesterday evening with some well thought out compromises to the previous problems. She got the calendar. We started plugging in times, etc. Agreed on must have meeting times. Flexible times. Possible overlaps and we talked about family time.
She came back with ideas and suggestions as discussed here. She never did skip a meeting on her end and has gone every day. She's asked 2 different women to be her sponsor but they were already at their personal maximum or whatever you want to call it. She brought 2 babysitting options to the table for those days when we might overlap meetings.
So, since the time I started this thread until last night, I did a good job of keeping my mouth shut and I never offered any ideas to get us through this recent argument. I just let go of it all and look what happened.
Funny how that works, eh? That whole, let go and let God thing...
I'm headin to the hills to take some wounded vets fishing. Have a great weekend everyone and thanks for helping me.

| | |
| --- | --- |
| The Following 4 Users Say Thank You to Shellcrusher For This Useful Post: | |
Currently Active Users Viewing this Thread: 1
(0 members and 1 guests)

Posting Rules
You may not post new threads
You may not post replies
You may not post attachments
You may not edit your posts
---
HTML code is Off
---