OMG I am DIZZY...
You type up an agreement based on what is fair and legal and send it to him. (Or you have an attorney or paralegal do it for you.) If he gets nasty, you let a judge decide.

I know it's more complicated than that, but really that's the essence of it. I felt like you. I just wanted out so I could move on. Looking back, I think I shouldn't have settled for less than what I deserved. Especially now that he is living free and easy with little or no obligations and I have a big mortgage and two kids to support and educate. What's done is done for me and I'm okay with it. But, I hope you don't shortchange yourself.

All this is assuming you don't have more to lose than gain. In my case, he was working under the table so his income was not verifiable and I have a pension AND retirement savings which he could have gone after half of. So, for me, I cut my losses and walked away. But, it all depends on your situation.

L
Member
Join Date: Jun 2011
Location: Right here, right now!
Posts: 3,379
Tuffgirl

Just my experience so take it with a grain of salt.

I took the easy way out and did not create a lot of waves. We had no debt so it was relatively straightforward.

It did not matter however how easy I made it, there were still moments of extreme fighting especially on his end. I would tell him I was doing something one day on it, and I would get an irate phone call threatening me if I did not do what I told him I would do that he would do X, Y, Z. He did NOT want one of my dogs. Our deal was whoever took the one dog, would take both and buy the house out. He was angry about what the house was worth and thought I was cheating him somehow (we were both present when the appraiser came), he came back at me by making me pay him for both dogs etc.

I think what I am saying is that I was under the false impression that if I was as easy going as possible it would not create any bad feelings etc. It did not matter it is such an emotional experience that those feelings at least for us were created anyway. It was hard for me to NOT take on many of those feelings like I had in our relationship and I am still working through those now.
Member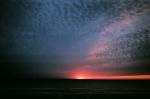 Join Date: Mar 2009
Posts: 1,334
I checked out divorce books from the library according to my state and educated myself. We (XAH) and I wrote our own seperation agreement which was fair. Since it was fair 50/50 debts and assets -there was no fighting which is what costs. The back and forth between lawyers and them drawing it up- is what costs. My divorce in Va. was only $400. because we did most of the work ourselves. All the lawyers really did was look at it and file it. I have a friend who filed her own. My lifestyle is downgraded but much more serene.
I like fair, so, I would at least explore my options regarding the financial end of the marriage. The court system is into fair and equitable distribution of assets and debts, a divorce today is nothing but a financial separation.

I also have a little guy running around here, he runs so fast on the hardwood flooring that he cannot stop and bam...into the wall he goes. Good thing his body is like a bowl of jello, doesn't phase him in the least!

Take your time, explore your options and then make an informed decision.
| | |
| --- | --- |
| The Following User Says Thank You to dollydo For This Useful Post: | |
Member
Join Date: Jun 2011
Location: Right here, right now!
Posts: 3,379
I agree with Carol too, we only hired one lawyer (he could only represent one of us), which was me.

We split the cost though and did most of the work outside of the law office. We ended up spending only about 400 dollars.
I've already met with an attorney so I know what is fair and just. The question is negotiating down from there, and the fact that I really, really don't want to talk to the RAH again. EVER. I hope I don't ever see him again and will go to great lengths to make sure I don't. I am just that disgusted.

After a good nights sleep - I am far more realistic today to what I can do. Dissolution in my state, if mutually agreed upon, is only $150. But he's going to have to meet me halfway and that is something he doesn't do well. That's my frustration - being forced to finally negotiate in a divorce when it was never doable in marriage.

I am not scared to try - just burned out by trying anything anymore. Crispy is a better word! Like a burned t-giving turkey.
| | |
| --- | --- |
| The Following User Says Thank You to Tuffgirl For This Useful Post: | |
Well, you don't have to get it settled today, right? Give yourself a break. Take a few days or a few weeks to get yourself centered. Or, let him make the first move.

The thing about divorce is this. It will end. If the two of you cannot mutually agree, a judge will decide for you. It doesn't have to be endless back and forth. You get to decide how much you want to negotiate and when your done negotiating. It's good if you can reach an agreement, but it's not the end of the world if you don't.

Now forget about it for awhile and go do something fun this weekend!

L
| | |
| --- | --- |
| The Following 2 Users Say Thank You to LaTeeDa For This Useful Post: | |
Thanks LTD, I am putting it aside for a few days. It's another beautiful fall day today...I get to watch my younger D cheer in a football game tonight, I have several more house projects to do before the snow really starts flying here, and I actually feel good this morning.

I also bought paint for my bedroom, and am awaiting my next paycheck so I can buy a gorgeous framed photograph of some mystical trees from a special photographer I know! I am saving a place for it on the wall at the end of my bedroom so its the first thing I see when I wake up. ; )

This is a painfully sad situation, but my gratitude list is still longer than this, so I can't complain. He may not want to share his life with me anymore, but I bet someone out there will be thrilled to have me in theirs someday.
| | |
| --- | --- |
| The Following 2 Users Say Thank You to Tuffgirl For This Useful Post: | |
I agree about the gratitude list. When things get really horrible, when I feel down, I look around me and what I have and realize just how much that is-beyond the material things-I have a loving family, good friends and neighbours, a pup, friends here at SR and Al-Anon.

Most of all-I have more respect for myself, more love for myself now, than at any time in my relationship with him-I can look at myself in the mirror, know how painful my decision was, but know that the decision was the right one....for me.

What he has (or does not have) is his choice and yeah, if he does not want to be a part of mine, so be it.

I'm off to walk the pup and enjoy a glorious fall day here in paradise.
| | |
| --- | --- |
| The Following User Says Thank You to Linkmeister For This Useful Post: | |
Originally Posted by
anvilhead

He may not want to share his life with me anymore, but I bet someone out there will be thrilled to have me in theirs someday.

tweet - time out. how about we switch that up a bit huh? how about YOU have a perfectly fabulous life on it's own and perhaps someday you will graciously allow someone to catch of glimpse or two? you are no longer defined by who "wants" you or "needs" you nor is your life about being found "good enough" to be in somebody else's life. Live and Live BIG in your own life!
Well said anvilhead. Yes - switch it around - I agree!

Thank you for saying this!
| | |
| --- | --- |
| The Following 2 Users Say Thank You to Tuffgirl For This Useful Post: | |
Currently Active Users Viewing this Thread: 1
(0 members and 1 guests)

Posting Rules
You may not post new threads
You may not post replies
You may not post attachments
You may not edit your posts
---
HTML code is Off
---