step 9, on the receiving end...FORGIVING
I AM CANADIAN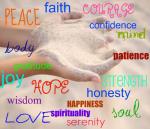 Join Date: Jun 2010
Location: Niagara Region, Canada
Posts: 2,578
@lillamy, i totally agree with your statement...

OMG! i can not believe the feed back on this question...and the answers are all awesome...i moved on from my "forgiveness" in my own way with out the other person acutally saying the WORDS....

we all do it differently..i am also impress of the recoverying As here answering...THANK YOU FOR SHARING your thoughts...and to everyone else...my first amends is to me....that is the hard one...
| | |
| --- | --- |
| The Following 3 Users Say Thank You to fourmaggie For This Useful Post: | |
My XH was not an alcoholic, but had other addiction issues and was in a 12 step program. He NEVER made amends of any sort. Nothing. Went out of his way to make the next 15 years of my life as difficult as possible. All while going to this 12 step program! Grrrrrr.
I think a meaningful apology, while hard to hear, would have been great. I'm not holding my breath

Thanks for this thread. It has given me a lot to think about, especially about the value of forgiveness for the person who does the forgiving.
I AM CANADIAN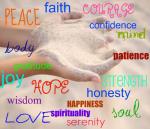 Join Date: Jun 2010
Location: Niagara Region, Canada
Posts: 2,578
Currently Active Users Viewing this Thread: 1
(0 members and 1 guests)

Posting Rules
You may not post new threads
You may not post replies
You may not post attachments
You may not edit your posts
---
HTML code is Off
---