I told him we're done. This is so brutally painful.
| | |
| --- | --- |
| The Following User Says Thank You to seekingcalm For This Useful Post: | |
NO CONTACT. He is mostly likely still drinking. From my experience, if the alcoholic drinks, the effects of their mind and thought process can linger for many days AFTER the last drink. Depending on how much he drinks, he might need 10+ days to act normal.

Your first texts posted sounded like a drunk persons texts. Not a person contrite and choosing a path of sobriety.

Remember, they say and do ANYTHING to keep you. ANYTHING. People like us tend to forget about the bad stuff and respond to the emotional trigger when they finally say exactly the right thing.

You've made your decision. It was the right one for you. Stick to it. Be strong. And remember most of his communication, verbal or text, is just quacking. Nothing more.
| | |
| --- | --- |
| The Following User Says Thank You to zrx1200R For This Useful Post: | |
Member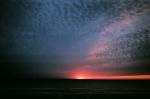 Join Date: Mar 2009
Posts: 1,334
Contact for you is like a drink for him. A slip.....but I did it until I finally realized it was hurting me. I got to a place where I wouldn't do it to myself. I saw his manipulations trying to hook me back......sex, guilt....., he kept the cat because she was half wild and she stayed outside 95% of the time. His last manipulation was calling me and saying the cat was dead and hadn't been home. (I lived 45 minutes away) I called a neighbor who said the cat was fine. He exhausted every hook/manipulation......In Alanon we called them King/Babies.......he didn't want me enough to quit using to save the relationship but he wanted to lure me back into the insanity. Selfish.....control....... Three years post divorce...which was very sad ....hard....long and drawn out......I am fine. No contact is the way to go for me. There is no point. He still uses and is out of his right mind. Life is too short. I gave him to God. Let go or be dragged.
| | |
| --- | --- |
| The Following User Says Thank You to Carol Star For This Useful Post: | |
Currently Active Users Viewing this Thread: 1
(0 members and 1 guests)

Posting Rules
You may not post new threads
You may not post replies
You may not post attachments
You may not edit your posts
---
HTML code is Off
---