My AS and coping
My AS and coping
---
I can't find my old thread! It must have gotten buried.
I just need support. I have managed to finally get a hold of my AS thru my other son's computer game, LOL, can you believe that's what it takes?? Well maybe some of you can

I'm now Mom in quotation marks....like "mom".....oy. He keeps telling me I chose to kick him out instead of helping him when he needed me. He tells me he doesn't need my help anymore "thankyouverymuch". I actually think he's drinking again! He only gets chatty and defiant then!
I know he's "quacking" and I know (HOPE!) it's not him. It's SO not him.
I'm so sad. I'm so afraid I'm losing my son....it sure feels like I am.
He keeps trying to drag me into a fight on line....as I speak...
| | |
| --- | --- |
| The Following 3 Users Say Thank You to Lilly1 For This Useful Post: | |
....aaaand now he's "offline". Why does this have to be so hard??!!!

You'll all be happy that I held my ground and said I'm here when he's ready to get help. I told him I have the name and phone number to an AA rep who will get us started. He kept throwing out how we abandoned him and I told him that we didn't...we're just waiting for him to be ready to get help.....
| | |
| --- | --- |
| The Following 2 Users Say Thank You to Lilly1 For This Useful Post: | |
Forum Leader

Join Date: Dec 2008
Posts: 10,614
((((Lilly)))) I'm so sorry to hear all this. Your son was the one who woke up and drove to work drunk, was arrested and blew a pretty high number, right?

It was really hard for my husband to realize that not only was he not the only resource for help for his son, that he certainly was not the best. We went through periods of horrible treatment at the hands of "Jr." Death threats, vague suicide threats, horrible verbal abuse. What we have come to realize is that we are not responsible for what Jr. does, how his day is going, wether or not he has a roof over his head, he's 29 years old.

One thing that I have heard on these boards that really hit home.....do you love him enough to let him hate you? In other words, "tough love" is tough for us (as Cynical One would say).

Hugs and prayers as you make your way through this. More folks will be by with far more experience than I. You did the right thing by making him leave. If he had stayed, he would have endangered your other children, would have brought the rest of you along on his destructive ride if you let him.

Please take good care of you and your other kiddos!!! All of you and your son will be in my prayers.

HG
| | |
| --- | --- |
| The Following 2 Users Say Thank You to Seren For This Useful Post: | |
(((hydrogirl))) Yes, that's my boy! Thank you so much for responding!

It IS so hard on me. I hate that he thinks I abandoned him. I HATE that I had to do that on my 12 y.o. son's computer for pete's sake! I hate the situations he puts me in!

Oh, I can relate to the death threats...he loves to throw out little "isms" like that. HATE it.

Onward and upward and thank you thank you for keeping me grounded! I'm in tears right now, I hate this so much, but I'm standing my ground. My other kids need a stable home and a stable mom and dad. I'm going to lean on a wall for awhile but I'm standing!
To thine own self be true.
Join Date: May 2009
Location: U.S.A.
Posts: 5,924
I can't remember, how old is he?

I understand your offering to help him get into AA so I want to caution you on getting your hopes up over that. True recovery cannot begin until the alcoholic decides he wants to stop. We can dangle "help" in front of them but IME (in my experience) anything you dangle becomes fodder for future manipulation and alcoholic bargaining. It sounds like he's likely pretty content where he is, regardless of his complaints of abandonment (guilt-tripping you), and that his life is nowhere near bottoming out (he's playing video games).

(((hugs))) Please take good care of yourself.
Member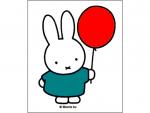 Join Date: May 2006
Location: UK
Posts: 1,149
I can't imagine how hard this all is for you. I'm so sorry.
My children are much younger, so my only experience with boundaries is on that level, but just as with a toddler, we lay down boundaries for 2 reasons: because we love them and don't want them to grow up miserable because they have never learned that some behaviour is unacceptable, and end up without the tools to deal with real life, and also because our lives cannot be held ransom to the whims of a rampantly demanding child.

I know it is different, and more painful, but just as a small child hates us when we say no, and doesn't understand why at the time, but we stick firm no matter how it pains us to see thier anger and discomfort, because it is the right thing to do for us and them. That's where you are now, he doesn't understand now, but that doesn't mean he won't ever understand, and love and hate can co-exist.

I'm not putting this very well, and I'm not trying to minimise the pain you feel or the difficulty of your situation with the toddler analogy, just trying to say you are doing the right thing for him and you, no matter how painful and no matter whether he understands that right now.
| | |
| --- | --- |
| The Following 3 Users Say Thank You to JenT1968 For This Useful Post: | |
Member

Join Date: May 2009
Location: Land of Cotton
Posts: 3,433
Ah yes, this all sounds very familiar! i remember having all of those same thoughts especially "I hate that he thinks I abandoned him." I knew BEFORE I kicked him out that the relationship might very well suffer, I might even lose him forever, and that he would direct all his rage right at me. I never sought him out, but I did respond when he was ready to spew venom at me... I stuck to the truth of the situation (didn't accept responsibility that wasn't mine), didn't get drawn into a fight, reminded him that I love him and always will, and ended the conversation when it was clear it was going in circles. Eventually he stopped calling. After 2-3 months he called one day and basically said, "Ok, I'm over it now. Wanna have dinner?" Pretty cool.
Hugs, Lilly,

Remember, they HAVE to blame others in their lives. They simply can't face owning responsibility for what has happened.

Someday, when/if (please, God) he does choose sobriety, he will speak of what you've done as the loving thing to do. And it is. And here's one other way to look at it--you are also sparing him the guilt he would otherwise have for even more pain he'd be putting you through if he were still under your roof.

I think it must be much tougher with kids than with partners. We are so conditioned to protecting them from everything.
It's such a mess. I have never really lived this before but the funny thing is he's not my first go-around with a drinker! My mother, a very functional alcoholic, but an alcoholic all the same. She finally stopped living like a rockstar when she had a stroke at 68. Every time we talk, she tells me "I'm still not drinking!"...it's been since September. I'm so very proud of her but sorry it took a stroke (and surgery) to make her wake up and realize she can't keep abusing herself (cigs, vodka, bad diet). My husband...when we met 24 years ago, he was your typical biker trash. I had my AS and my 23 year old at the time..they were 1 and 6 then. I went thru my fair share of drama related to my husband's drinking but it never escalated to the point of what I've read some here have gone through. When we had our 12 year old he just stopped. We "grew up" so to speak and focus turned more to our future and buying a house and living the dream. Ahhhh, adulthood! Thank God we made it! Now if he drinks even a few beers all he gets is a headache! The bike has been dismantled in the garage for 3 years. My AS's biological father's dad died from alcoholism. My uncle is a solid alcoholic...me and my cousin chat frequently about our parents!
Now there's Mark, the AS. He's going to be 28 in a few weeks. He's been out on his own for 4 years and when he left here, he wasn't drinking hard liquor..just a few beers now and again. He told me when he left and moved in with his buddy, that's when his drinking escalated and turned to the mixers. He had to "keep up" with his buddy. I don't know if I should believe anything that comes out of his mouth though. That roommate eventually moved to FL and AS found another friend to share the apartment with. This roommate also drinks, although how much or how little, I don't know.
I'm going to be very honest with you all. I don't even want to talk to him anymore.

I'm not getting anywhere and leaving with a bunch of hurt feelings. I want to move on and focus on what we're doing here. I want to put a big fat IGNORE on his forehead. He's no better now then he was in October when he got his DUI. Obviously it wasn't the bottom he lead me to believe it was. It's going to take awhile longer for him, of that I am sure. I know one of his female BFF's is on a mission to save him...I think she's kinda pissed with me for doing this 180 on AS. I told her to just stay away and let the cards fall where they will, but she probably won't. Another factor to add to the mix. Well, he'll burn her out eventually too. Thank God they're not romantically involved...my AS's best girlfriend is his whiskey bottle.
L2L, I hear you loud and clear and will put a cap on that. He's not going to take me up on it anyway.
JenT, I completely understand the analogy and it's really the same...just age differences! I actually find myself still doing this with my 23 year old! We'll always be MOM, LOL
tpj, OMG! How amazing! My heart would burst with joy if that happened! Good to know the grudge might not last after sobriety
Lexie, thank you for the reminder...I know this too, in my brain...my heart still aches, but my brain is good to go

| | |
| --- | --- |
| The Following 3 Users Say Thank You to Lilly1 For This Useful Post: | |
Today my AS turns 28, so I texted a happy birthday wish with lots of love (he doesnt' take my calls). I wasn't holding my breath for a response, but low and behold, he replied and eventually called.

We did OK for about 1 minute, talking about his future plans (he signed a new lease with his current roommate-I was NOT expecting that; still has his job-I think subconsciously I wasn't expecting THAT either) then of course the conversation turned towards his hate for me and my husband and how "abandoned" he feels. Blame, blame, blame on everyone except really on HIMSELF. He even brought up his biological father who abandoned him at age 15. He hasn't talked about that man for YEARS, and now it's an issue. He told me how devastated he is now being abandoned by his mom too. Quacking? I told him that I was sorry his dad was still an issue for him, but it's a PAST issue and it's time to move on. Of course, my attempts at trying to explain to him I didn't abandoned him fell on deaf ears. He also continued to question why I didn't do more for him to get him help when he was here and when I reversed that on him and asked what he expected me to do when he was hiding and denying his drinking, he hung up on me.

Regardless, I'm feeling hopeful for him. He sounds like he's making plans and understands that drinking is a very poor choice for him. He is working with his roommate although to me it sounds like he's just using him as a crutch. He didn't sound drunk, but in all honesty I wouldn't bet on it.

So, a better day. More than I woke up expecting for my co-dependent self
| | |
| --- | --- |
| The Following 4 Users Say Thank You to Lilly1 For This Useful Post: | |
Currently Active Users Viewing this Thread: 1
(0 members and 1 guests)

Posting Rules
You may not post new threads
You may not post replies
You may not post attachments
You may not edit your posts
---
HTML code is Off
---