My apologies...
Member
Join Date: Nov 2010
Posts: 2,047
My apologies...
---
...for my most recent post on the thread about trying to kick out an alcoholic boyfriend/husband.

I just can't read those or post on them anymore and I won't. They trigger too much frustration in me and my sympathy turns to anger. I'm simply not equipped to understand folks in those situations.

Again, my apologies to you all. I need to take a break from the boards.

Cyranoak
The Following 12 Users Say Thank You to Cyranoak For This Useful Post:

ady gil

(01-06-2011),

bookwyrm

(01-06-2011),

desertgirl

(01-06-2011),

dollydo

(01-06-2011),

Jadmack25

(01-06-2011),

RollTide

(01-06-2011),

seekingcalm

(01-06-2011),

StarCat

(01-07-2011),

Thumper

(01-06-2011),

transformyself

(01-06-2011),

westbank

(01-06-2011),

wicked

(01-06-2011)
I Love Who I Am

Join Date: Sep 2009
Location: Midwest
Posts: 3,210
I can relate. I had to catch myself from getting all worked up, triggered too. It's hard. It's so tricky, we're all working very hard here

I hope you come back soon. For me, I learned to take deep breaths and come back later with acceptance.

Learnt that from Mike the fantastic helmit guy. And Givelove. And all the other wonderful mods here. They're working as hard as we are, to help keep us all sane while we're working. They all deserve medals or ice cream or something!
Member

Join Date: Nov 2009
Location: Waterford MI
Posts: 4,202
Originally Posted by
jds0401

I'm new here and don't know enough about the board etiquette but I just wanted to say I find your posts helpful and worthwhile and hope your absence is only temporary. I didn't read the post you're talking about but one post gone awry definitely doesn't negate all of the helpful ones.
I second this and what transform said. The very fact that you recognized what it was is amazing. Please come back soon.
I look forward to your posts.
You have a great perspective.
Beth
(have some cake, it helps me.

)
| | |
| --- | --- |
| The Following 11 Users Say Thank You to wicked For This Useful Post: | |
Agree that while you may need a SHORT break for your own sake, please do return asap as I enjoy your posts. Anywhere there is abuse and violence towards family members, I can feel my stomach churn so I know what you feel and so many others here also feel that way.

Take care.
same planet...different world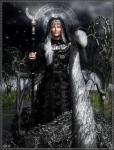 Join Date: Sep 2006
Location: Butte, America
Posts: 10,946
happens, hon.

I call it 'the distance' ...
gotta keep the appropriate distance
or we go too far the OTHER way.

It's also difficult when it's someone you really like...
another attachment.
| | |
| --- | --- |
| The Following 3 Users Say Thank You to barb dwyer For This Useful Post: | |
Member
Join Date: Aug 2010
Posts: 344
Don't know the post but it doesn't matter.
Need the males here, as you give the over abundance of females here that other perspective, and we love it. Many times you're so on and can be very funny.
Gonna chastize yourself for being imperfect?
You've lived with an alcoholic long enough that you are be definition codie, and as all of us, prone to sometimes knee-jerk reactions, over-reactions, emotional reactions, tense reactions, and just plain reactional!

From another changed forever terminally reactive codie.
Alanon is a great program, but I learned on this board that Alanon principles applied to an abusive situation sometimes spells disaster. Even though abuse and alcoholism sometimes coexist, they are two distinctly different problems, and sometimes "detaching" is the worst possible thing for an abuse victim to do. I remember reading this thread several years ago, which made it very clear.
http://www.soberrecovery.com/forums/...andwiches.html
Having been in a verbally/emotionally abusive marriage did not prepare me for understanding those in physically abusive situations. This sticky helped me understand it a little better.
http://www.soberrecovery.com/forums/...sed-woman.html
Don't be so hard on yourself. Keep hanging around here and you will learn a lot about so many things. I know I have.
L
I Love Who I Am

Join Date: Sep 2009
Location: Midwest
Posts: 3,210
Here's an update on the microwave killer. Sorry to T/J but I"m compelled to do follow up

UNIONTOWN, Pa. -- A Fayette County man has died in prison less than a month after he was sentenced to life in prison for beating his girlfriend to death with a microwave oven.

Prison officials said 60-year-old Walter Fordyce, of Uniontown, died Friday at Holy Spirit Hospital at the State Correctional Facility in Camp Hill, Cumberland County.

Fordyce had been in the prison since he was convicted Feb. 5 of stomping on 54-year-old Mary McCann after hitting her with the microwave at their home in April 2006. Police said Fordyce attacked the woman after a day of drinking that ended with a fatal argument over a roast beef sandwich.

Jurors deliberated for 30 minutes before finding Fordyce guilty of first-degree murder.
| | |
| --- | --- |
| The Following User Says Thank You to transformyself For This Useful Post: | |
((((Cyrano))))

OK, but if you have to take a break, can we at least go out for coffee and swear over the weather or politics or whatever sports team is losing lately?

I have trigger subjects, too, and I know what it's like when you just want to smack people into action. For me, though, it's pretty easy to remind myself that there have been people wanting to smack me into action for the better part of 20 years...

Take care of yourself, man. You're a good egg.
| | |
| --- | --- |
| The Following User Says Thank You to westbank For This Useful Post: | |
Occasional poor taste poster
Join Date: Jul 2005
Posts: 2,542
You ain't seen nothin yet until you've had a public wee wee whacking by a triggered MOD.
Many times I should have just kept my fingers shut, fortunately many more times I do. Just never compromise on the straight talk.
We are human and humans FEEL. Detaching doesn't mean you don't feel for people. It's hard to read about the things that happen in homes plagued by alcoholism. Sometimes I find that I have to not read such posts. Even though I want to provide support, it can be too emotionally charging to allow me to stay neutral.

You have a pragmatic way of viewing various situations and that is valuable even if at times a bit difficult to swallow. We always have the choice to either take what you say or leave it. That's our right as participants in this forum.

You're a great guy, Cy, and you have wise thoughts and valuable input. But we all need some breathing room sometimes. Recognizing that is an indication of where you are in recovery. Good for you!
| | |
| --- | --- |
| The Following 2 Users Say Thank You to vujade For This Useful Post: | |
Cyranoak, I have always taken a lot out of all of your posts that I have read - some of them talk about truths that I have been unwilling to admit, others have followed patterns of behavior that I am learning I follow frequently, ALL of them have helped me in some way or shape or form, and I have found none that been "personally objectionable" (I do not take offense to any of your posts).

I know some day I avoid this forum because I don't feel it would be healthy for me to read, other days I have avoided posting but kept reading because I felt that was healthiest. You need to do what you feel is right for yourself.

Just... Please come back when you're ready? You bring a lot of good here, and I will sorely miss it while you're on your hiatus. <3
| | |
| --- | --- |
| The Following User Says Thank You to StarCat For This Useful Post: | |
Currently Active Users Viewing this Thread: 1
(0 members and 1 guests)

Posting Rules
You may not post new threads
You may not post replies
You may not post attachments
You may not edit your posts
---
HTML code is Off
---