Up and Down?
Member
Join Date: Apr 2004
Location: Pooh Corner, USA
Posts: 116
Up and Down?
---
Good day to all!
I have posted in a couple of places and "told my story." It seems as though I have been telling my story for a while and even I am getting tired of the never-ending broken record! I don't know if I am moving any where because I am up and down. I do not have a chemical dependency and I am not an alchoholic. My husband is neither of these and in fact neither of us used anything in college. I don't want to appear saintly because the truth is that I am no better off for not using anything than I am today.
My issues appear to be a lack of self-worth and self-esteem that came from a mother that was an alcoholic that "stopped" when I got married AND a father that would breeze in and breeze out of our lives with a mistress/wife? across town and a child that was one year older than me. Obviously I am figuring that this was clearly a slap in the face to find out since at the time we didn't have enough money to heat the house and his "other family" were taking vacations to Florida. I found out about this half-sister when I was about 13ish after snooping in my mother's drawers. I found the hush hush article in the paper of her next to HER horse accepting a first place blue ribbon. The article continued to offer a quote from her father (MY FATHER) that stated that she wouldn't be getting a horse if she had just mediocre grades! I had to run to the dictionary to look up mediocre only to find out that I was not only less than mediocre, but I never was recognized by my father as anything good or at least I can't remember. We never spoke about this "other family" in my house and we never talked about my mother's drinking. It just didn't exist.......... Although my mother was foolish enough to bring me to the liquor store to buy her Canadian Club and I can still smell the smell of that store as if it was yesterday. I never understood what she was purchasing, but it is the same feeling when tampons are purchased. They just do it and bring you along and don't talk about it. The liquor store owner knew me by name and we were like family. I am not sure how all of this reminising is going to help me because it hasn't in the past, BUT I have had a TOUGH year with a "friend" that has had similar issues but is very strong. She hurt me badly because I was content with myself... I had found the proper depression medication...I had controlled my earlier eating disorder... and my self esteem was the best it had ever been in my life. Then this friend came in like gangbusters with her issues that drudged up all the skeletons in the closets and I plummeted into a hole that I haven't been able to crawl out from in a year. The depression medication just stopped working. I was told that if something devasting happens then a medication can lose its effects. I still have not been able to secure the proper "potion" I must be getting closer because I have been able to think a little more rationally about this situation.
I just finished the book PERFECT DAUGHTERS by Robert J. Ackerman. I would recommend it to anyone that is an ACOA. Ironically my friend let me borrow this book and after reading it from start to finish I realized that many of the things my therapist was saying for the last year has been true. I have been very co-dependent with this friend. I became lost in her web of issues and yet needed help of my own and let it eat me alive. I almost destroyed my life as well as my families lives because of my inability to be with this friend and my inability to be without her. I know I have a LONG way to go and I am in no way "healthy", but after 3 slip ups in 1 week that I just could not believe that she did to me. To any outsider these comments would not have been a problem, but to hear her say that she didn't think that I would be bothered made me realize that she is not going to change and she is just not going to get it. I sat her down yesterday and said that although I am addicted to her presence in my life because I have no other friends, I will not allow her to "get me " anymore. If she doesn't want to change then she needs to realize that I am not going to be around to get stepped on. I am not sure why this book influenced me so much, but it told me many things that I have heard, but in a way of reaching the reality of my thoughts. Since this book focused on daughters it also had much in it that could be my story!
The book talks about relationships with a partner, but it can also be used to describe friendships.---- Adult daughters are attracted to people who appear strong and in control. For example, when they first meet, these people come across as very open with their feelings and make statements that the adult daughters are thinking but are too afraid to express. Additionally, these people are usually dependable and self assured. These characteristics are initially attractive, but also can be used to control others. These people are strong and the adult daugthers do not look far enough to see that they are also dysfunctional. This is exactly the situation with my friend and I. We developed into a "countercontrolling relationship" as a response to being overly controlled and trying to fight back! There is a section in the recovery part of the book that talks about finding healthy people. My therapist has tried to get me to move on from this friend and find other people. I am not a friend finder. I grew up only talking to anyone that talked to me first and to never seek out a conversation. This is still alive today. I am not sure why this 1 page section hit me the way that it did, but it showed me that I need to do something. It stated that although having a DISCOVERY of my problems does not mean RECOVERY. I have been waiting for the magic dust to come by and heal me now that I know WHY I feel the way that I do. It states to NOT CONFUSE RELIEF FOR RECOVERY. For example.... when you get injured and the pain stops you feel relief, but relief does not mean that the injury has healed.
It is scary and I don't know what way to go, but I hope that I can climb out of that hole and not get kicked down again.
Thanks for the time.... Hope you had some popcorn for the long story! :spectacle
---
Last edited by runningfree; 07-06-2004 at

06:37 PM

.
Hey Girl...

It helps to write... and I'm sure your story is familiar to a few.

It sounds like your slowly starting to get your own legs under yourself.

Keep working on you... and try not to kill your messengers eh? ; ) I know my HP sends me help in the weirdest ways... ; )
Member
Join Date: Apr 2004
Location: Pooh Corner, USA
Posts: 116
Dear WT4M,
Thank you for your reply...
I would like to know what it is that really made you glad about my post. It is important to hear you too!
Dear BIKEWENCH and Gabe,
Thank you too! I am a little dense :sleeping: , but who are you referring to as my messengers!!!!!!?
Some things just don't hit me!
Thanks
RF
Dancing To My Own Beat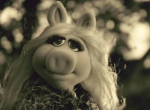 Join Date: Oct 2003
Location: I don't know what kind of state I'm in
Posts: 1,326
Wow runningfree,
I can really relate to the "adult daughter' thing. I'm 36 and just starting to see that pattern. I look for people to make my decisions and of course I blame them for disappointmnets. Through my 12 step recovery, I am learning how to stand on my own, and see people for what they truly are. My husband is just like the description you gave. Today I realize that I must look inside for my answers, and not to someone else. I can love him without making him God. Hugs, Magic
Runningfree.. : )

I was referring to your friend who turned you onto the book. It was a glib reference to medieval times when they use to shoot the messenger if he brought "bad" news... so in hindsight.. I can see why you didn't get my reference cause your friend was a mixed blessing. ; )

Just a thought about relationships...

John Bradshaw... Healing the Shame that Binds You and The Family.. made the point that we tend to negatively react to characteristics in others that we have split off from ourselves. In other words.. if someone is doing something that is bugging the hell out of me... it's because I have that same characteristic and won't acknowledge it because I know it works against me.

His premise is that when we regain ownership of all our parts... even the ones that have been shamed... then other people's behavior won't effect us.

I thought "b*llsh*t when I first read that cause I had a litany of complaints against people... but once I thought about it honestly.. I COULD see it.

Another thing he said that I have come to realize is true...

If I get angry at someone for something they say or do... it's not because of what they have done... it's because of the way I'M taking it... and if it makes me really angry.. it's because something they've said is the truth and I don't want to hear it.

Anyway... if none of this makes any sense either in relation to what you posted... then please.. disregard. I'm not quite myself this morning...

In any event... it's always good to set boundaries... cause we have no one to protect us but ourselves... and we can always change the boundaries later.

Have a good day RF.. : )
Member
Join Date: Jun 2004
Location: Southern California
Posts: 129
I too have wanted others to make my decisions..or look for them to be the keeper of my safety and reigm..I love to place trust in untrustworthy people..and then feel "hurt"..how could they do this to me? (in silence.)..
Learning to be more realistic..and trust myself. (not an easy thing to do). rand
Member
Join Date: Apr 2004
Location: Pooh Corner, USA
Posts: 116
Bikewench and Gabe...

I am interested in what this Bradshaw is saying, but I do not understand it. I have acknowledged my difficulty with the characteristic. I am clear that it is not good for me. I really do WANT to do it, but it is not a good thing for me. It is like being a diabetic and knowing that donuts are not good for you. I want to eat it, but in the end I won't just eat one therefore I know I should not eat any and stay away from the attitude to have one. My friend is eating ALL the donuts she wants and it is not bothering her although she is teetering with diabetes. (THis is only an analogy to the problem and is not the actual problem)
This author, Bradshaw says that I must recognize that having donuts is bad for me and then it will not bother me. It is not working. Is it really pan out that I need to remove myself from the person that keeps eating them in front of me. and wants to see how many she can eat.
It is a crazy analogy, but it works for me. I also think of it as being allergic to peanut butter. If I get near peanut butter then I have an allergic reaction. When I get near this friend that has that characteristic that I know I need to be away from then I get a negative reaction. THis friend Likes peanut butter so much that it is with her all the time. Don't I need to stay away or do I just suck it up and realize that I need to deal with my inadequacies.
I think I am having a tough evening because I am not making sense to myself.
Currently Active Users Viewing this Thread: 1
(0 members and 1 guests)

Posting Rules
You may not post new threads
You may not post replies
You may not post attachments
You may not edit your posts
---
HTML code is Off
---