it seemed "Rational" ..at the time
Member
Join Date: Apr 2010
Location: Lowcountry
Posts: 2,762
it seemed "Rational" ..at the time
---
Six months ago , I began to wrestle with whether to even mention what's going on. What do I have to say ? ...that I missed 4 days without pressed shirts and things are getting desperate !?

---------------------------------------------------------------------------------------
Found SR early April in 2010, as a blackout drunk, got sober for nearly 3 years with some earlier , and longer stretches of sobriety, starting in 1988.
For me AVRT makes sense . Fits with a Secular Humanist worldview,
.....after almost 3 years sobriety, I hoped I'd stumbled on the Holy Grail of moderate drinking.
I have some undiagnosed periodic condition that causes a very high level of joint pain. Initially , I was convinced it was related to heavy metals , or diet, and later possibly advanced Lyme, ....since this has been going on for nearly 24 years. Sometimes , it really brings me way , ..way down. I medicated for years.
Anyway, .....I started germinating this idea; since I'd become more aware of identifying "beast" behavior, not only in my past thinking , but also in the posts here at SR; ....it seemed rational to employ that skill "while I had a few"
All this in Dec 2012
naturally , it worked. I'd drink 2 or three beers, .....and nothing.
I knew early on , it was probably going to be like dancing on the head of a needle , with my history.
By the second time I had a couple, the first bit of BS my "beast" came up with was: "this is working beautifully, but you'll probably need to "practice" some , (.....as in frequency) , to prove this experiment is
really
doable.
I thought , ....I'm not falling for that Shiite !?!
My drinking progressed a bit, ......still taking a few days off here and there , a week , sometimes almost a month maybe. Who needs to count days anyway ?
Of course, a little buzz from 4-6 beers don't touch pain, but it was a distraction , at best.
Year later, cycling workouts (along with my optimism) dwindled to nothing, and before I knew it, the self loathing started growing, along with my weight.
I'll admit it ; I'm scared of pharma's. It's not that I don't think they're great for some people, .... I was just convinced it would be a cinch for a Dr . to diagnose my condition,.
2010 was the first time I'd had healthcare ....(thru my job)
Dr visits , lab visits, more Dr visits , more lab work , ...nothing. .
Anyway ( I can get so scattered !?!) ....I'd never experienced any real ambivalence about quitting in the past. For whatever (many ?) reasons , I only quit after things were dire. I come from a rough background where a sort of masochism comes natural.
This time , I
finally
understand how damn hard it is to quit
before
sinking into a desperate hellish drinking induced madness.
Finally ,
finally
got a foothold, a couple weeks ago.
Ambivalence sucks.
| | |
| --- | --- |
| The Following User Says Thank You to Dee74 For This Useful Post: | |
Member
Join Date: Apr 2010
Location: Lowcountry
Posts: 2,762
Just a quick update , on overcoming ambivalence, ....and taking action.

Some days are not the best , but overall things have changed about 180 degrees.
Decided to join the April Class Thread 2014, and it seems to have made all the difference in the world.

Imo, those Class Threads are one of the greatest strengths of this Sober Recovery Forum.

Anyway, .....there's surely a May thread starting soon , so if any of you Seccies out there are suffering from the kind of ambivalence I was last month, .....it may be a good way to jump in the deep end.

I want to thank Freshstart, Nonsensical, and Soberlicious for all the no nonsense, sometimes bareknuckle support around here.

And , of course , everyone else.

....Was fortunate enough to remember the AVRT threads unfolding real time, ;...before Terminally Unique left. Looking forward to reviewing some of that rough and tumble affair, with all the success stories woven in.

Again , thank you.

...clean and sober since the middle of March

TS
Hears The Voice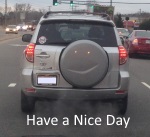 Join Date: Jan 2013
Location: Unshackled
Posts: 7,753
It is no small honor for me to be mentioned in the same sentence with Soberlicious and Freshstart. Two people I've never met who are among the handful here at SR who changed my life. Thank you for that.
Glad you're finding your way back to the the land of the living.

| | |
| --- | --- |
| The Following 3 Users Say Thank You to Nonsensical For This Useful Post: | |
Topspin, thanks for your mention, and your kindness. I like that you mentioned Terminally Unique, I owe him deeply too.
You mentioned ambivalence, and this is important. I think we need to recognize that ambivalence is at the root of addiction, we should stop drinking but we don't. If there were no ambivalence, there would be no problem - free consumption of alcohol with no concern woohoooo! While there may have been a time like that, it has long since passed, but that is where our addiction has us located, stuck with that long ago memory of euphoria instead of the soul sickness that is the present reality.
AVRT takes a solid accurate aim at the ambivalence, one of the reasons why it fit for me. It provides a way of dealing with that ambivalence by making that desire to drink 'ego alien', as TU used to say. Once this is understood, we have already made great progress in getting all aspects of us in agreement. If we continue to be in conflict over whether to quit or not, things cannot go well.
I posted this link yesterday on the topic of changing our thinking, and I think it fits well for this topic too.
Simple Ways to Change the Way You Think
. We are complex critters, and our decisions are often challenges to implement, and we get stuck. The article is about eliminating ambivalence around a desired or necessary action. Once that is done, things can go smoothly, and we succeed.
I believe in your ability to sort this out, Topspin. I know you can do this, you can get rid of this ambivalence, and move confidently and powerfully forward with your bad self. Onward!
Join Date: Aug 2011
Location: "I'm not lost for I know where I am. But however, where I am may be lost ..."
Posts: 5,272
Thank you topspin and Non. I am grateful to be among you folks here. The way that ideas are exchanged, in this forum in particular, is really refreshing. To watch people changing their lives...it's so amazing. You are all proof positive that this can be done, that there is always hope, and that we are all capable of change.
Member
Join Date: Apr 2010
Location: Lowcountry
Posts: 2,762
Thanks for the vote of confidence guys,

...it means a lot.

Freshstart, .. that article has helped me over a stumbling block concerning my current employment. Can see how my thinking has been , up till now, out of alignment.

....I'll keep you updated on the progress , once it gets sorted .

Thankfully , it has little to do with more paper !?!

Chasing more money; .. at this point , ,,,.....the ultimate exercise in futility


Not to imply any connection between my resolve as a nondrinker , and employment. There is none.
That's absolute, and non-negotiable

Thanks again y'all
Currently Active Users Viewing this Thread: 1
(0 members and 1 guests)

Posting Rules
You may not post new threads
You may not post replies
You may not post attachments
You may not edit your posts
---
HTML code is Off
---