Regrets
Regrets
---
Well I've got 9 months of clean time.

It has not been a bed of roses. Still stuck with some negative feelings. I need a huge shot of self esteem I think that would be the ticket for full recovery.

I don't want to pick up drugs. There are times I miss them but don't miss the pain. I miss more than anything my self respect and the person I was before all the hell began. I wonder how long it takes to make the full recovery complete? How to forgive myself? I am a control freak. That is not helping and I am wistful for the old me yet I know that I have a greater understanding of what addiction is about and what others are dealing with that I never understood before. Addiction is so much more complicated than it looks on the surface. How many times my family and friends just told me to quit. Like I wish I could have just done so.

I have so much to be grateful for and thankful for and I am and yet I still have regrets about how it all worked out. One day it will be better. My thoughts are for all of us suffering mentally and emotionally to find peace and my thoughts are that one day it will be lifted and be better. Still reeling from all the consequences of my addiction.
Member
Join Date: Mar 2009
Location: Dallas, Tx
Posts: 2,405
It took me over a year to truly feel good about my sobriety and to forgive myself for my mistakes. I made a big deal out of my first anniversary, I bought gifts for my family and I went to Florida for the weekend to see my dad, he has been sober for 26 years so he understood; we celebrated with a milkshake! In the 10 months since that 1 year anniversary I've continued to grow stronger and I find myself with more self confidence than I ever had. Healing takes time both the physical and mental, be patient with yourself. I think we drink or use drugs partly because we don't like ourselves so in sobriety we have to learn to love ourselves.

Congrats on 9 months!! Be proud!
Looking For Myself...Sober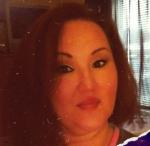 Join Date: Mar 2007
Location: Where the heart is
Posts: 10,210
I think the key here is to "Let go".

Let go of that person you are trying to be before the addiction. That person has evolved with time and circumstance.
Whether you had been addcited or not thast would have happened. But I totally get what you mean.

Now just focus on who you are now. Its like your reborn kinda. So mold yourself into who you want to be. Along with who you already are. No need to go back to what you were. Anything is possible. And with clean time it makes it that much more possible.

Congrats on your clean time. And just learn to let go of resentment. It is one of the biggest things that hold people back.
Currently Active Users Viewing this Thread: 1
(0 members and 1 guests)

Posting Rules
You may not post new threads
You may not post replies
You may not post attachments
You may not edit your posts
---
HTML code is Off
---