Could Be Doing Better
JUST DO IT!!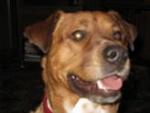 Join Date: Apr 2005
Location: Here Or There
Posts: 7,612

Could Be Doing Better
---
I haven't been posting anywhere and is a matter of fact, this will be really the first time I have sat down to write since my Sisters Death.
I have been really struggling for quite a few months now. I haven't spoke about it up until right now. I have a lot of fear in doing this also. I started to smoke Pot again in December. Yeah I know...yet I don't find myself feeling too awfully bad sometimes and other times just want to be done with it all. No one really knows a lot on the Internet but where I live they know and I don't hide it either.
Emotionally, I am still really in a lot of pain since my Sisters Death. Those who really know me, know that my Sister was the best friend that I had and always supported me. She was truly a inspiration to me. I feel as if part of me left when she died, and the things that I have worked so hard for the past few years, (some of you know what that topic is) I am letting it all go!

I just don't want to be so tied up anymore I think, but than again my thinking isn't really too good anyways.
Right now I want to just start things a new, but than I think well crap, you have had such a hard life, and a pretty long one, isn't it just kinda too late to keep on keeping on? I don't know. I guess I have here because I am not all there.
I come here cause I really don't want to get into AA or NA anymore. Maybe I am running again. I don't really want to do any writing, or looking at my past again, I know I am a **** up.....
I lost my younger brother a couple years ago and I was in a fog for at least a year. Not much made sense and I didn't give a 5hit really. I didn't do dope because I knew that would just make me more depressed. Be careful. Grief is a real blTCH.
Hey Vic,

I can understand how you're feeling. I lost my only brother to cancer a few years back, and he was so young and suffered so much. I miss him in my life, too.

It takes time to sort it out, to go on and pick up our own lives and move forward. We each grieve in our own way and there's nothing wrong or right about any of it.

I'm so glad you took the time to post, as your reaching out is a positive gesture. From my experience, isolating keeps the prison walls up far longer than need be.

Please be kind to yourself and don't judge yourself so harshly, as I'm sure your sister would want to see you healthy and strong.

Keep reaching out, Vic. Sharing the burden helps lessen it.

I'm sorry for your loss.

Loving thoughts to you,

:ghug3

Donna
Member
Join Date: Mar 2009
Location: Dallas, Tx
Posts: 2,405
I lost my mom suddenly 5 months into my sobriety and it broke my heart terribly, even my family thought the death would turn me back to drinking. However, I feel the best way I can honor my mom is to stay sober. My father had been sober for over 20 years when mom died and she had told many times that if she died first he better not use that an excuse to drink because if he did she would not be there to welcome him when it was his time.

Judy
*~10 YEARS BABY~*

Join Date: Nov 2005
Location: Hollywood
Posts: 9,369
Have you thought about going to grief counseling Vic?
My Mom lost her brother and it's a tough thing to try
and deal with on your own.

Just a thought.

Hang in there my friend.
Administrator
Join Date: Apr 2007
Location: Australia
Posts: 195,122
hey Vic -
I was sorry to hear of your loss and I'm sorry to hear you're struggling.
You've been around tho - you know as well as I do trying to numb yourself to get over grief just doesn't cut it mate...and for an addict? using anything addictive is hurting ourselves - nothing is ''harmless''...it's always a big deal.
Be kind to yourself. Treat yourself well. None of us is too old to start doing that, Vic

You deserve it. We all do.
Grief counselling is a great idea - I hope you think about it.
take care
D
JUST DO IT!!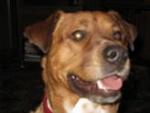 Join Date: Apr 2005
Location: Here Or There
Posts: 7,612

Thanks everyone!
I ran out of pot last night of course it seems like that is becoming a regular which isn't good. With my health and breathing as bad as it is, totally insane to be smoking Pot...and cigarettes LOL not good.
I have a few things to do today..but I fear that I will break down and go get me another bag of smoke. Kinda wierd
I thought that I could control POT :wtf2
trying to get it right
Join Date: Jan 2009
Location: globe, AZ
Posts: 243

condolences to you
---
sorry bout your sister, i know how hard that is! i lost my last brother (i had 3) at 47 from a major heat attack, 3 months later my dad died, 9 months later my mother died? geez it was hard, i know what you are going thru my heart goes out to you! keep your strength up, and this silly, but i always talk to my bro and dad?

blessings to you dear friend!\\:ghug
(((Vic))))

I'm sorry you're struggling. Grief is painful, but it won't go away until we go through it. Numbing it only postpones us dealing with it, but I'm sure you know that.

I've missed you, sweetie, and I'm glad to see you back here.

Hugs and prayers!

Amy
Currently Active Users Viewing this Thread: 1
(0 members and 1 guests)

Posting Rules
You may not post new threads
You may not post replies
You may not post attachments
You may not edit your posts
---
HTML code is Off
---