Idiot
Idiot
---
Just read all my old threads and feel like a moron. I've had countless opportunities to stop and carried on regardless.... I am going to do it this time. My plan is to stay busy. It's the summer hols I will be out with boys or at work... It's time now to get the head down n beat this alcoholism
Pressure makes diamonds
Join Date: May 2014
Posts: 523
Never give up! Staying on SR is a great start. Make a plan that you can stick to. Figure out what your triggers are and how you will handle them next time. Join the 24 hour thread to stay accountable. Come on here and post for support BEFORE you drink. We're all here to help each other. Welcome back!
| | |
| --- | --- |
| The Following User Says Thank You to Anna For This Useful Post: | |
Member
Join Date: May 2015
Location: California
Posts: 2,424
Welcome back.

I'm so glad you have decided to stop. My plan is going to SR multiple times a day, staying as busy as I can and writing down all the positive things about being sober and all the negative things about drinking. Anytime I think about wanting a drink, I look at my lists and/or come here. It has helped a lot. You're not an idiot and you can do this! We're here for you. *hugs*
| | |
| --- | --- |
| The Following User Says Thank You to Angie247 For This Useful Post: | |
| | |
| --- | --- |
| The Following User Says Thank You to Soberwolf For This Useful Post: | |
| | |
| --- | --- |
| The Following User Says Thank You to PurpleKnight For This Useful Post: | |
Canine Welfare Advocate

Join Date: Sep 2010
Location: Norfolk, VA
Posts: 10,573
bona fido dog-lover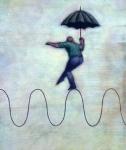 Join Date: Mar 2008
Location: eastern USA
Posts: 85,354
I remain on holiday... It's been great with no drink and have spent quality time with my kids... My plan is not to drink... To log on here.. To go a walk... To meditate and to take each day hour at a time. My life can be great xxx and thanks guys
| | |
| --- | --- |
| The Following User Says Thank You to hez1979 For This Useful Post: | |
Currently Active Users Viewing this Thread: 1
(0 members and 1 guests)

Posting Rules
You may not post new threads
You may not post replies
You may not post attachments
You may not edit your posts
---
HTML code is Off
---