For those who have been successful, how do you deal with feeling "deprived"?
That bell or bike person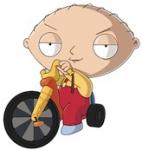 Join Date: Jun 2012
Location: london
Posts: 4,985
Originally Posted by
Sparkledust

What has helped me in the past when I thought that way was to tell myself "yes, I can drink, whenever I want!" and give myself permission to. For some this might be risky. But for me, it's freeing. Suddenly, my mind (and addiction) is not feeling like it's desperately shackled. I've said 'yes, if I really want to, I can' and so the voice calms down because there's nothing to fight against.

It calms down enough for my rational voice to finally speak clearly. Now that I'm not struggling against any "cannot's" my rational voice can recall the reasons why it would be really STUPID to drink. New reasons keep trickling into my brain, on why actually, no maybe I don't want to drink right now.

So maybe that's not helpful - or maybe it is. It has helped me before.
That's a good reminder sparkle dust , just kicking the decision to go back into the long grass helped me, especially if the cravings were strong .
My decision to go back to drinking was always a rash one in the past , s** it i'll go get some drink and worry about sobriety some time in the future was what kept me drinking for 10 years .
By kicking the decision to go back into next week very often the next morning i was so thankful i hadn't drank the day before .
My goal always has been never but at the beginning i had to sometimes chop it down into more human scaled chunks of time to quiet the craving .
thanks for the reminder of how it was , m
Currently Active Users Viewing this Thread: 1
(0 members and 1 guests)

Posting Rules
You may not post new threads
You may not post replies
You may not post attachments
You may not edit your posts
---
HTML code is Off
---