Advice for the early days
Member
Join Date: May 2015
Posts: 5
Advice for the early days
---
The truth is that many of us quit drinking because of a certain event that caused us unwanted consequences. Any advice for those early days (or months of sobriety)?

There is a great chance that during these difficult days one is simultaneously dealing with a break up, legal issues (DUI, etc), issues at work, or other issues.
| | |
| --- | --- |
| The Following User Says Thank You to Riig20 For This Useful Post: | |
Don't drink no matter what.

I had to promise myself things like "ok, I will not drink for the next hour."

Change the people, places, and things in your life because your life and your freedom are at stake.

Don't go to places where there is alcohol - a bar, a friends' house, even the grocery store.

Avoid people you used to drink with. Go to AA or SMART or SOS or any other recovery group/meeting instead. Find sober people to be around.

Trash your stash. Get rid of every drop of alcohol in your house. Even cough syrup and mouthwash. Do not allow anyone else in your house to bring alcohol in.
Member
Join Date: May 2015
Location: PA
Posts: 562
I completely agree w book maven. I was slowly changing my mo over the last year and a half. I stopped going to bars.....I stopped hanging out w friends that drink and I don't let anyone w alcohol in my house.........I hardly let anyone in anyways.....this is my sanctuary. And things became peaceful enough for me to stop drinking. That's where I'm at. Welcome aboard.
Chances
Join Date: Dec 2014
Location: Gosford, NSW
Posts: 110
Book maven hit it on the head. You don't simply stop as alcohol is your life - your daily routines, friends and pass times are either alcohol related or planned around beer o'clock. You must actively change your lifestyle.
Have a PLAN. I agree support groups like aa are great - just hearing others speak you relate to helps. Do see a doctor - medications exist which help and not all are addictive or powerful drugs.
Don't put yourself at risk. Avoid bars and especially drinking buddies as they will encourage and allow you to fail - that's what all is alcoholics do. Plan your day and plan not to drink today. Don't think in weeks or months just today and the weeks will pass
That bell or bike person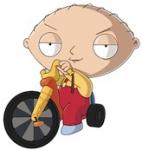 Join Date: Jun 2012
Location: london
Posts: 4,985
HALT ,
Hungry ?
Angry ?
Lonely ?
Tired ?
These can be added stressors we sometimes don't notice and have to be mindful of at the beginning .
Come to SR twice a day and post something , read other peoples threads about drinking , thank your lucky stars your sober , and offer support or how you deal with it if you got any experience ..
Even a

can help someone get through ..
Bestwishes, m
Member
Join Date: May 2015
Posts: 31
In terms of simultaneously dealing with other issues (breakups, legal issues, etc.), I found it difficult in the early days not to constantly obsess about all of the horrible things I did while drinking. Here is some advice I was given on this site that I found very helpful and has proven to be true for me:
Originally Posted by
Pete55

It takes time, but if you just don't pick up the first drink, then tomorrow will be a good memory of yesterday's sober day, and so on. Eventually the bad stuff just fades away cos so much good has come back. It's like a bank, keep building up your sober days, the return is a greater amount of good memories.
Chalk me up for quitting while dealing with other very stressful issues.
In my case, and what sounds like the picture you painted, ever single issue I had was a direct cause of alcohol or at the very least made 1000% worse by alcohol. Bankruptcy, divorce, lost job, difficult time getting new career in sales to take off, hurting new relationships, alienating my family.
All that stuff became my driving force. I was an all day vodka drinker. I looked real hard at all the issues around me. I examined how I was using alcohol to avoid them. I noted how the issues were getting worse and spawning off new problems. I noticed new issues starting to creep up that I was not addressing. I had electricity cut, water cut. It was going to get worse and worse.
I looked at all that stuff and finally associated them to my drinking problem. THAT WAS THE ONLY REAL PROBLEM I HAD.
I was angry. I took all that anger and energy and beat the crap out of my AV for the first week. After that, my mentality changed to the wonderful possibilities of a new life.
I look at this every day:
image-2551002550.jpg
You CAN do this. Life is sooo much better being sober, even if life is throwing curve balls. It's not always peaches and cream, but it's ALWAYS sweeter when sober.
| | |
| --- | --- |
| The Following 3 Users Say Thank You to ultradad For This Useful Post: | |
Member
Join Date: Jul 2013
Posts: 1,649
Early days I spent as much time as I could on SR. My back was broke, I was in a body brace and could not drive. SR was my go to guy. Some of the best advice for me.

Treat yourself kindly, like a child with the flu.
Eat lots of ice cream. No one wants a drink when they are eating ice cream
Don't take the first drink, no matter what.
One day at a time you can do this.

I made it, and you can too. Hang out with us. We have all been where you are now. Good luck buddy.
| | |
| --- | --- |
| The Following User Says Thank You to huntingtontx For This Useful Post: | |
Currently Active Users Viewing this Thread: 1
(0 members and 1 guests)

Posting Rules
You may not post new threads
You may not post replies
You may not post attachments
You may not edit your posts
---
HTML code is Off
---