Daily reminder - I'm an alcoholic
Member
Join Date: Jul 2012
Location: South
Posts: 226
Daily reminder - I'm an alcoholic
---
I don't drink, my wife does. But she's a normie, I'm not. My wife generally may have a glass of wine or a scotch on the rocks every day or every other day. How do I know she's normal? Because it takes her four days to get through a bottle of wine. It's been over a month, and the bottle of scotch is more than 3/4 full.

Last night she and my mom opened a bottle of wine. This morning I woke up to make coffee, when I grabbed the milk, there was a half full bottle of wine that I opened for them yesterday. And I know it was the same bottle, because we only had the one of its kind. Three years sober, and yet the sight of an unfinished bottle offends me. I can't even comprehend why open it, if you aren't going to finish it. Thank God that in 2015 I know I can't just have one. Thank God I have no delusions about earning a drink for good behavior. Thank God I am well aware that my craving is for six glasses of wine, so I won't be fooled by the first.

For many, a drinking spouse is a trigger. For me - it's my sobriety reminder. Seeing her do what I know I can not keeps that bottle out of my reach. Sometimes I chuckle - who knew that when people ask for "a glass of wine", they really mean just that?
The Following 18 Users Say Thank You to DrunkTx For This Useful Post:

BernieE

(01-02-2015),

Bizooky

(01-02-2015),

Dee74

(01-02-2015),

Gonnachange

(01-02-2015),

HeartsAfire

(01-02-2015),

Janis

(01-02-2015),

Jupiters

(01-02-2015),

keithurbanfan

(01-02-2015),

Lance40

(01-02-2015),

LSC1

(02-10-2015),

nomis

(01-02-2015),

RevivingOphelia

(01-02-2015),

SDH73

(01-02-2015),

ShenzyT

(01-02-2015),

Tonks

(01-02-2015),

TroubledJoe

(01-02-2015),

ubntubnt

(01-02-2015),

Ultramarathoner

(01-02-2015)
Guest
Join Date: Sep 2014
Location: USA
Posts: 167
You are stronger than me. If there is an open bottle of booze in my house, I'm going to drink it. Even if it isn't something I really enjoy.I will mix it with something and sip away. Good for you!! Happy 2015
Member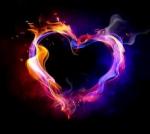 Join Date: Jan 2014
Location: Deep in the heart of Texas
Posts: 1,736
Thanks so much for this post.

So many times here I see other chastise those of us who have normal drinking partners who still drink so I stay quiet about mine. So here I am today saying I am another who is married to a normie. Like you, sometimes it completely blows my mind. He's had a 6 pack of beer in the fridge for over a month for crying out loud! A 6 pack! I could down that while getting ready for an evening out. Crazy if you ask me. He has asked me if he should stop so as not to tempt me. My response is always the same. "It's not you who has the problem. It's me."

I realize this doesn't work for everyone but it's fine for us. I'm sure it helps that he drinks things/brands I never would have had an interest in while I drank. But like you, it's not just that. It's that he's not obsessed or living for it or having to drink daily that reminds me this sober path is the only one for me.
| | |
| --- | --- |
| The Following 3 Users Say Thank You to HeartsAfire For This Useful Post: | |
Congrats on 3 years!! Awesome!!
That thought sounds so familiar! 2 people can't even finish ONE bottle??? It is still the SAME bottle???? Wow, I could have had 'er done by 5 pm!

I have an extreme normie friend. She does drink alcohol normally. She came to visit me over Thanksgiving. I dreaded her visit because my quit is so fresh....Put 3 bottles of Miller Lite in the fridge because she was flying in and "deserved" a drink.....she noticed I wasn't drinking so passed on the beer and had sparkling water with me.
She came again for a WEEK over Christmas. Put the same 3 bottles BACK in the fridge....when she arrived from the airport, she said, OH no thanks on the beer. We don't have to drink ALCOHOL......
And those same 3 beers sat in the fridge all week. Took them out and put back in the case when she left.
Maybe I will bring them out for next year's Holiday season.....
Member
Join Date: Nov 2014
Posts: 1,222
Nice post. I know exactly what you mean. At dinner or with friends it wouldn't really occur to my wife to order an alcoholic drink but then someone may ask her if she would like a glass of wine and she would say yes, that would be nice. Then she would spend 30 minutes sipping it before eventually losing interest and leave half and start talking about shopping or something. I would be left thinking to myself how unbelievable that is...to lose interest half way through a glass of wine. A glass would typically have lasted me two and three mouthfuls and anywhere between 30 seconds and 10 minutes depending on the situation.
| | |
| --- | --- |
| The Following User Says Thank You to ubntubnt For This Useful Post: | |
Member
Join Date: Jan 2015
Posts: 251
Same here there's 3 bud lights and a half bottle of wine in the fridge right now "offend" is the right word. She tells me odouls is pointless but somehow her drinking "real beer" but not enough to get a buzz isn't not to mention when she told me to have one or finish the half a beer she wouldn't. I just thank god I've realized that works and what doesn't for me and can keep from grabbing one of those in the fridge...
Currently Active Users Viewing this Thread: 1
(0 members and 1 guests)

Posting Rules
You may not post new threads
You may not post replies
You may not post attachments
You may not edit your posts
---
HTML code is Off
---