New. First day. Terrified.
| | |
| --- | --- |
| The Following 4 Users Say Thank You to thetimeiznow For This Useful Post: | |
Administrator
Join Date: Apr 2007
Location: Australia
Posts: 189,148
Hi and welcome thetimeiznow

There's absolutely no reason to feel terrified here - you're among friends

why can't I stop?
Believe me I asked myself that same question over and over for years.
What have you tried to help you stop, so far?
D
| | |
| --- | --- |
| The Following 2 Users Say Thank You to Dee74 For This Useful Post: | |
I've tried making a pact with people. But they cant hold me accountable. I do as I please. Selfish. I've tried willing myself to stop. My words mean nothing to my husband. He told me I am so weak. Hmmm, why yes I am. But I know it upsets him, disappoints. I'm disappointed, too.
Sounds like you're in the same situation many of us faced before. If you can, please use this forum to vent your feelings about your current situation. As you do so, you may well find that things become a little clearer and then you may be able to glimpse the light at the end of the tunnel. And if you really don't feel like writing any more, just read through some of the threads to see if there's anything that's helpful to you.
If you are an alcoholic, it's not a matter of weakness, it's a disease which some folks with incredible will power in other areas of their lives have been unable to overcome with the unaided will. AA is full of people who have achieved great things out in the world, but can't seem to beat alcohol. There are a few options you could try to see what's going on. If anyhting on the list works, then thats as far as you need to go. Least palatable option (for me) is left till last, when all else fails.

Talk with doctor
Refer to counsellor - controlled drinking
Continue with counsellor - harm minimisation
Continue with counsellor - total abstinance
Refer to treatment centre detox - not much therapy
Refer to treatment center detox and comprehensive program
Back to counsellor for relapse prevention strategies
Buy self help book and learn more about avoiding triggers
Consider lifestyle change through available long term recovery program
Maybe try something i haven't thought of.
Try AA - last resort.

A very helpful counsellor took me through a list like this and let me choose. I picked the least painful looking options, starting with controlled drinking. For me, nothing worked and some of the programs around today were not around then. Maybe something on the list will work for you.
bona fido dog-lover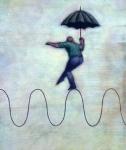 Join Date: Mar 2008
Location: eastern USA
Posts: 85,865

I was in your position once. Couldn't keep on drinking and couldn't stop drinking. I was stuck in a bad place. But with the help of my counselor and this site I've been sober now for over three years.
You can do this. Do you have a plan to stop drinking?
| | |
| --- | --- |
| The Following User Says Thank You to least For This Useful Post: | |
So far I've told my psychiatrist and my BFF and my husband to provide some accountability. My next step is a counselor who specializes in substance abuse. Then some aa classes.
I cannot believe how sick I got and still feel from drinking too much Saturday. How do I forget these times and go right back at it? Puzzling.
Hi thetimeiznow.

We're so glad you're here with us - we all understand how you're feeling.
I agree that drinking is not the result of being weak willed - or a character flaw. I fell back on it many times, even after disastrous consequences (dui's, etc.) Each time, I was determined to use willpower to just have 'a few'. When I came to SR I finally realized there would never be a time when I could control the outcome once I picked up. I had no off switch, and there'd never be 'a few'. My only option was to never touch it. In the end, I was so miserable that I had to admit it was never fun anymore - it only brought me pain and devastation. You won't be missing a thing - we promise.

| | |
| --- | --- |
| The Following User Says Thank You to Hevyn For This Useful Post: | |
There's a lot about addiction that is puzzling.. But the 'solution' is simple, get and stay sober. Not easy, just about as complex as the behavior itself. I'm glad you're looking for answers, counseling is a great start.. that's what really helped solidify my recovery. As to the "why" of it, I really don't think anyone knows for sure, but even still, it's possible to recover from.
| | |
| --- | --- |
| The Following User Says Thank You to flutter For This Useful Post: | |
Currently Active Users Viewing this Thread: 1
(0 members and 1 guests)

Posting Rules
You may not post new threads
You may not post replies
You may not post attachments
You may not edit your posts
---
HTML code is Off
---