Aysha has 90 days!!!!
Trish, that's awesome on the meeting and sponsor thing.

My first sponsor when I was going through treatment was a real @ss kicker, just what I needed and she really gave me tons of great wisdom and insight on staying sober. I still hear her in my head today.
So glad things are going good for you. Can't wait for your next update.

xo
Hey
---
Hi, Trish...did you used to be Chiy? something...hope I don't have you mistaken for someone else...anyways, I remember reading your posts a year ago and always found them inspiring, then I stepped away for the last 8 months...anyways I need to get back so I looked for you...glad you are still here and congrats on 90 days...

Member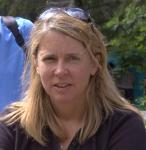 Join Date: May 2008
Location: NY
Posts: 6,608
OMG!! I almost missed this and I wouldn't have been happy about that.

CONGRATULATIONS TRISH!!! You have earned this. I hope you spoil yourself or have spoiled yourself. I admire you girl!!!
Currently Active Users Viewing this Thread: 1
(0 members and 1 guests)

Posting Rules
You may not post new threads
You may not post replies
You may not post attachments
You may not edit your posts
---
HTML code is Off
---