We are worth it
Member
Join Date: Feb 2009
Location: CA desert
Posts: 1,599
We are worth it
---
I've been reading alot of different threads lately, some of which deal with the whys and causes of alcoholism and addiction. Others are discussing relationships and family, while others deal with cross addiction and changing addictions. While reading all this is well and good, I think for me my real recovery begins with thinking I'm worth recovering. My alcoholism, my inability to deal with my reality is fueled by my self-destructive and rebellious nature, and that's about all that I need to know to begin changing from a self-destructive person to one who wants to heal and move on with life. I think this AA program is a good solid approach, regardless of the spiritual nature, because it is beginning to show me how to heal relationships, get right with myself through honestly facing my addiction to alcohol, and cleaning up my side of the street. In addition to the meetings I've been attending, I'm also learning that recovery involves some other changes as well, such as maintaining a daily and weekly schedule, and learning the importance of establishing some guidelines and routines that work for me, because I'm worth recovering. For example, I'm learning to take the mystery out of financial management and set goals, live by a budget, and work toward those goals by staying focused financially, both daily, weekly and ultimately monthly. I'm new at this, so it will take time to become accustomed to the fact that things don't just materialize in my life, I have to work for them. I'm also learning the importance of listening when engaged in conversations, because that's something I'm not good at. Add to those, some simple details of life, like calling people I say I will call, making those tough calls even when I don't want to, setting aside time and a few dollars to go for coffee and a snack after a meeting, then sticking to my schedule and exercising the next day to keep myself in balance. It begins to sound complicated, and in some ways it is for this ole drunk who hated routine, called people only when I felt like it, and payed my bills only because the company had threatened some retaliatory action, such as shutting of the electric if I didn't pay up. Truth is, it only sounds complicated and it's actually an easier way to live than constantly worrying about who I p!ssed off last night, which bill I forget to pay, where is all the money I had yesterday before I went to the bar, etc. These are simple habits that pay huge dividends in the peace of mind department. it's kinda fun growing up a little, even at fifty yrs, and it's never too late to start living better, because we are worth it.

Day 44 today, thanks for the help SR.

Thanks for reading these rambling thoughts, just want the newcomers to know you are worth it.
You've said a lot of things that I really understood, but man, that last post was me a 13 months ago... Forgetting to pay the bills, not making those tough phone calls, etc....

You know it's only in my head. I have to make a few calls this AM I'd rather not have to bother with, for a lot of reasons... I just got done with a couple... I woke up in the worst freaking mood this morning, and you know... the calls haven't been that hard and I am already feeling better.

Glad to hear the AA thing is working for you... good for you.... 44 days.

We are ALL worth it.

Mark
Looking For Myself...Sober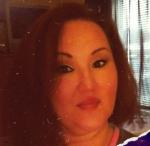 Join Date: Mar 2007
Location: Where the heart is
Posts: 10,210
Man, I was so happy to see this thread by you.
And you said alot of things that I am experiencing now too.
Escpecially the bills and stuff. I am finally caught up after years of being behind.
It feels good to have a few dollars in ym pocket and go buy just a gallon of milk whenever needed. I havent had a dollar to my name in so long.
I am finding that the samll things have the biggest imapct. Like you said. Even being able to shell out a couple dollars for a coffee is rewarding.
You are worth it. We ALL are worht it.
And the calling poeple. I hate the phone to begin with. I shocked the heck out of one of my cousins by calling him a couple weeks ago. It was such a nice talk. Dont know what I was waiting for. Or scared of.
And I know when I stopped beating on myself. Stopped holding myself hostage for the past. And saw that I actually do have potential. It gave me the motivation and determination to really think that way and act that way too.
My turning point was school. Once I finally went and enrolled and did all I was suppose to do. And liked how that felt. Liked where my life is going because of it. Everything else is just falling in place.
It took alot of fear away knowing that if I could just accomplish getting my foot in the door. I can def go all the way. At least attempt it.
You sound really positive FS. And you made me smile today.
Yes we are worth it, when I was blottoed in my garage hating myself I sure could not bring myself to imagine I was worth a darn thing!

You know in AA I have heard many people speak of feeling less than, of being worthless when they were drinking, in early sobriety I really related to that, but I gained hope for myself by seeing these same people who I related with so strongly with a twinkle in their eye, a bit of a hop to thier step, helping others, not just in staying sober, but life in general, these people were good solid people that had what I wanted and they were more then willing to help me get what they had. Now I have learned that a big reason they have what they have is by giving it away just as quickly as they get it.

Great thread topic FS.......... Yes WE are worth it, but sometimes it is darn hard to see the potential when we are alone and drunk!

firestorm.
I needed to hear/read this today and always need the reminder. I like facing this world completely sober and doing what is right and not putting things off because, I did not want 2 face them.
How R yr classes going?
bona fido dog-lover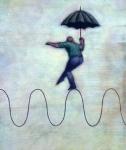 Join Date: Mar 2008
Location: eastern USA
Posts: 83,074
Great thread topic FS.......... Yes WE are worth it, but sometimes it is darn hard to see the potential when we are alone and drunk!



The nice thing about being sober is that I can feel that I do have worth, that my life means something more than just existing from bottle to bottle.
Currently Active Users Viewing this Thread: 1
(0 members and 1 guests)

Posting Rules
You may not post new threads
You may not post replies
You may not post attachments
You may not edit your posts
---
HTML code is Off
---