I'm not religious?
Member
Join Date: Apr 2011
Posts: 22
I'm not religious?
---
I want to get better....but I don't believe in anything above me and never will, not that I think I'm so important it's just I literally have no one in my life even that could be above me...not family or anyone
Step 2 tells us that we come to believe that a power greater than ourselves can restore us to sanity. Try going to meetings with an open mind...you just might tend to believe that the same "something" that others are using to get better can help you get better too.

G
Member
Join Date: Apr 2011
Posts: 22
No offense to anyone who believes in a higher power? (god?) but I use to be very religious...trust me it will never happen again. It's such a silly concept, a god? Well...my mind is very open, but I believe that believing in a god is a extremly closed mind...sometimes I might believe in one when I'm on lsd but that's about it.
I believe many things are above me, just no mystical god-like figure. The universe is transendent to all though.
See, in the program of NA the universe could be a higher power for you hippyfly. I personally think that's awesome.

A higher power doesn't have to be "God" in the religious or "mystical" sense. That's not what is meant by "God" at all unless an individual chooses it to be.

The pure beauty and freedom of it is that we all have a choice. In the beginning of my sobriety, I also had a problem with the word "God."
| | |
| --- | --- |
| The Following User Says Thank You to glitter For This Useful Post: | |
This is how it was presented to me:

My sponsor had me do these huge packets with lots of questions. The last question to step 1 was "whats your definitioin of insanit?"

we decided that its "doing the same thing over and over again, expecting a different result"

She said "aren't you doing something different this time to stay clean?"

I said "yes I'm in the program"


She said "didn't that take a power greater than yourself?"

I said "dont give me the god sh*t"

She said "no, cant you and I beat up more people that you by yourself? Aren't we more powerful together?"

That was all the faith it took. If you ask 100 different addicts about the god thing, your going to get 10000 different answers. We just use the word god so we all know what we're talking about when refering to something that has more power than ourself alone.
In the SWG (on Step Two) it states:

"The Second Step does not say, 'We came to believe in a Power greater than ourselves.' It says, 'We came to believe that a Power greater than ourselves could restore us to sanity.' The emphasis is not on who or what this Power is, but on what this Power can do for us."

Prior to that excerpt, it states:

"There is nothing, absolutely nothing, in the NA program that requires a member to be religious. The idea that 'anyone may join us, regardless of...religion or lack of religion' is fiercely defended by our fellowship....We are encouraged to choose a Power that is loving, caring, and - most importantly - able to restore us to sanity."

Many folks who haven't worked through the steps with an NA sponsor (or have little to no experience with the 12 Steps) have a preconceived notion about what Step Two means. You can tell them a million times that the program isn't religious, or that the term "Higher Power" can be understood non-religiously...but they often refuse to get past it.

G
Grateful to be free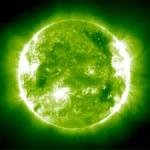 Join Date: May 2009
Location: Arizona
Posts: 3,681
The 12 steps are a process. We didn't become addicts in one day, so easy does it.

step two reads "We CAME to believe..." We don't have to immediately believe, nor do we have to understand and swallow whole the entire meaning and depth of the step in one sitting. If it takes time, it takes time. By continuing to attend meetings with an open mind, by reading the literature, by communicating with other recovering addicts who use the 12 steps as a guide to recovery, and by doing all these things with an open mind, you may indeed COME to believe. You don't have to believe yet. That is you practicing honesty.

Thinking you know what the future is, and that you will never believe is a sign of unwillingness, and lack of that open mind you think you have. As others and the literature have explained HP does not equal "god".

I do not offer this post in a chastizing manner. Step 2 was my major stumbling block in my early days of clean recovery. I just KNEW I couldn't go there. And my last relapse occured when I abandoned my belief, took back my will and closed my mind again to the possibility of being restored to sanity. Basically when I shut down my practicing step 2 my program fell apart.

So I am back at it, which brought me to this particular section of the forum in the middle of the night. Thing is this time I KNOW it works, I am making sure I have a thorough understanding of the step this time, and making the time and effort to reconnect with my understanding of a HP.

I haven't used again, the obsession is lifting, humility is bubbling to the surface, sanity is creeping in, and when I start to panic something is nudging me and reminding me to look at things using the principles I've learned in NA and calming me down again.

Right now that "something" IS my willingness to return to the steps, and apply the principles. Nothing very mystical about that. What is important is that it works. Clearly doing that is a HP because when I do it, I am restored to sanity, and when I don't I find myself back in active addiction.

Will the sense of something mystical every creep in? I have no idea. I don't have to know. I don't have to project. I find applying "Just for Today" to be a real freedom right now. When I stop that, I start panicking. I don't know what tomorrow's concept of a HP will be, but today's is working and that is what matters, that it works.

Willingness will take you a long way.

My best to you, the fact that you posted here, shows a measure of willigness.
Everyone has given great advice... I always (IDK IF THIS IS NA) but in AA it says something about "God as we understood him"... meaning... just because someone forced their concept of God down your throat in the past (if that's the case; this is hypothetical) you can believe in God as YOU understand him... not some magical man in the sky... for me, God is something I will never fully understand because my mind is limited. To me part of that Higher Power is the fact that I was born, in this body, in this state, in this time period, in this family, and none of that was my choice. Therefore something greater than myself put me here. But the great thing about NA/AA is that your higher power can be ANYTHING, the sun, the stars, the universe, the group... there is nothing "religious" about AA/NA, only "spiritual". But this isn't the place to go into a debate here, but I'd recommend, if you haven't already, read the chapter to the agnostics in the AA big book. If your problem was drugs, don't worry about the alcohol thing, cause alcohol is a drug, and alcoholics are addicts. IF that doesn't work, there's a book called "I don't have enough faith to be an atheist" which was good (very long), but I mean as I said you can always just pick your higher power to be a rock or a door knob or something, (literally).

And if by any means you still can't accept the idea, then don't give up man you will find it eventually
It's only a silly concept if YOU perceive it/understand it as such; it's important to let go of everything you think you know about God, and start from scratch... no one goes to those meetings to find God, only to get rid of a drug habit
Does your way of dealing with life work?

Are you Willing to set aside your old beliefs?
Are you Willing to believe in a new way of living life (on life's terms, since your way isn't/wasn't working)?
It's an action program, not a thinking about it and arguing with it program. Your way got you negative consequences.

Move to step 3.
| | |
| --- | --- |
| The Following User Says Thank You to Animal454 For This Useful Post: | |
is ☞ optimistic.
Join Date: Dec 2006
Location: Oxnard (The Nard), CA, USA.
Posts: 7,974
Some selected Buddhist practices like Zen, among other things, were my new beliefs as I entered recovery for the first time. I know now that only I can undo what I have done. That undoing is more a renewal of what I believe I can become. And the 'I' that is me is the 'I' that is in all. For what is done is done for all, me included.
Member
Join Date: Feb 2018
Posts: 12
Some people even use the steps as a power above themselves. Just believe that doing the steps will provide results. It becomes a power greater than yourself because you do the work, allow it to work on your life, and see results.
It is worth a try since you said you have nothing else that could be a higher power.
A power greater than yourself can be anything. It has nothing to do with religion. Believe me, I am not religious either yet have worked steps and I am over 3 years clean.
Currently Active Users Viewing this Thread: 1
(0 members and 1 guests)

Posting Rules
You may not post new threads
You may not post replies
You may not post attachments
You may not edit your posts
---
HTML code is Off
---